2019 Way In Network Media Conference – 27th Anniversary Charity Gala Ball
"

Paths of Enlightenment

"

in Celebration of 2019 International Women Day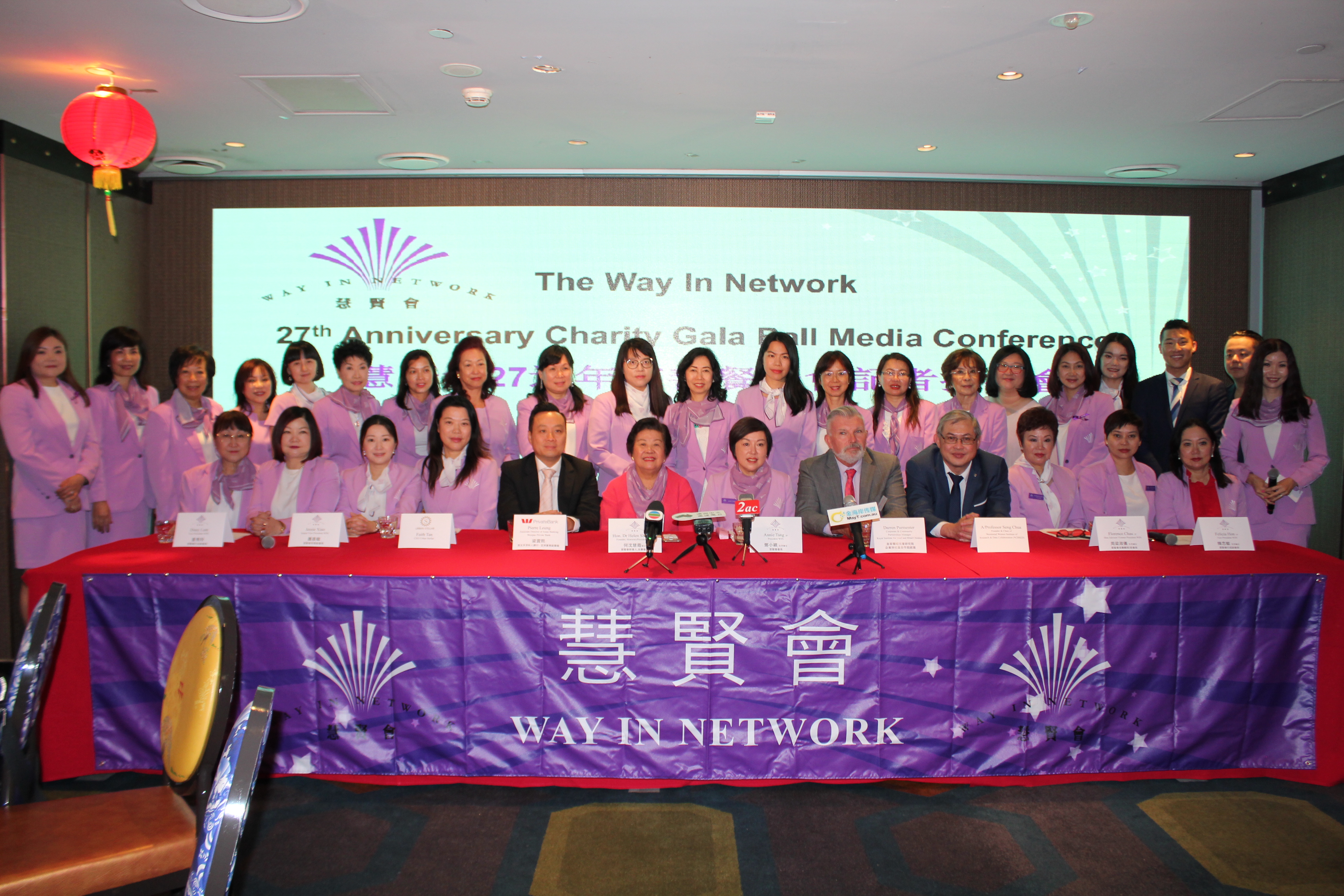 30 January 2019
Way In Network 27th Anniversary Charity Gala Ball "Paths of Enlightenment" in Celebration of 2019 International Women Day
Theme & Event Details
Way In Network (WIN) has hosted its press conference today at the Eight Restaurant Sydney.
As open speech by WIN's President Ms Annie Tang JP, "after months' preparation and hard work by all committees, Way In Network is excited to announce more details of our upcoming highlight function , Way In Network 27th Anniversary Charity Gala Ball "Paths of Enlightenment" in Celebration of 2019 International Women Day at Hilton Hotel Sydney on 2 March 2019 Sat."
Annie also mentioned, "As a women Association we had in the past placed a lot of resources and charity proceeds to support the women sector such as being the ethic ambassador to Australian Gynaecological Cancer Foundation (AGCF) and funded their research scholarship, as well as many women welfare talks. We also think that we should broaden more the services spectrums to children and education which although we have done before, we feel we could do more as our 2019 Charity Ball's theme to open more "paths of enlightenment" to the children and youngsters in need, and to equip them for better future. While the aged luncheon is our annual signature event as respect and salute to the aged who had built the present beautiful society by their effort and contribution in the past.
As the theme "Paths of Enlightenment" depicts, we would like to contribute to 2 worthy causes namely "Royal Institute for Deaf and Blind Children (RIDBC)" as well as an initiative to fund the medical practitioners to undertake voluntary working experience for "World Health Organisation (WHO)" in Geneva.
Way In Network shares the common goal with RIDBC of helping disadvantaged children and encouraging a love of learning. The WIN donation to RIDBC this time will help particularly children with limited vision. WIN's donation will donate directly for special literacy resources to assist blind or low vision children of RIDBC by lifting their access to literacy, and enhancing their passion to study.
On the other hand, WIN is delighted to announce to be the first Australian Chinese Association to fund any educational scheme of World Health Organisation (WHO). We will be donating their Bursary programme for 3 years. This will enable Australian young medical practitioners' exposure to high standard of medical research with global perspective for future medical career prospects. The whole initiative would not succeed without the initiation of Australian Chinese Medical Association (ACMA) and the facilitation of W2RIED of Westmead Hospital especially on the professional screening of candidates.
Our goal is to maximise the opportunity for youngsters in their journeys of education and enlightenment; we also want to give a hand to those worthy organisations who are helping the children in need and youngsters growing with better resources, that we will all have a brighter future."
Annie had also stated that it would be the first time of hosting WIN's highlight event, the Charity Ball in Hilton Hotel Sydney for over 350 attendees, she was confident that the attendees would be enjoying the ambience and quality services by the Hotel.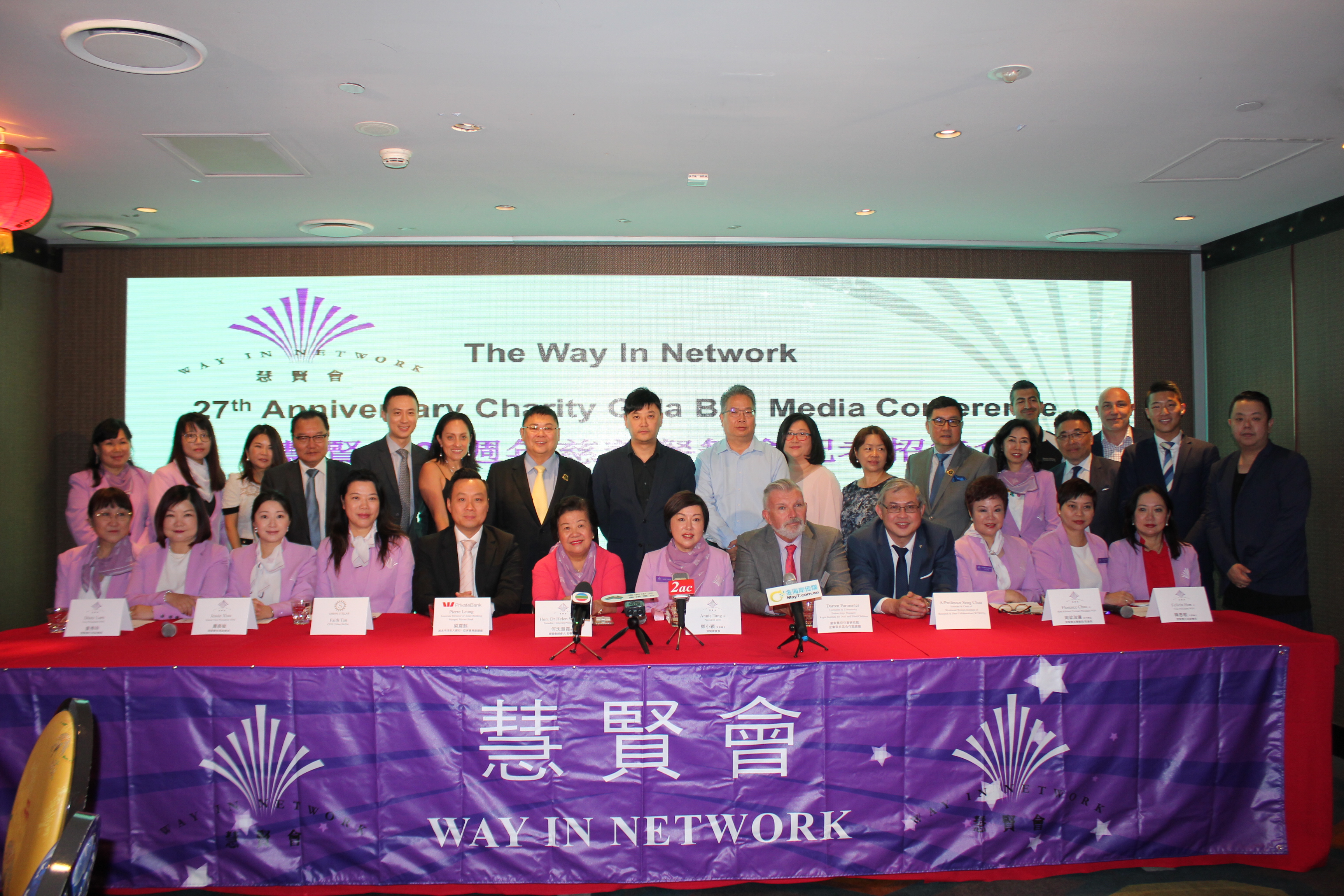 Sponsors & Donors
Way In Network's Senior Vice President Ms Jessie Xiao mentioned that Way In Network was pleased to have secured remarkable sponsorships at this pre event level. She then introduced sponsors as below:
Diamond Sponsors:
• Urban Stellar/ Ms Faith Tan
• Westpac Private Bank/ Mr Pierre Leung
Gold Sponsors:
• Landcross Real Estate/ Mr Andy Chui
• Mr Scott Yung
• Think & Grow p/L/ Mr Felix Ho
• Zilver Group / Mr Henry Tang
Corporate sponsors:
• ACJC/ Mr Douglas You
• Australian Chinese Buddhist Society/Vincent Kong
• Australian Xin Hui Chinese Cultural Centre/ Mr Warren Lam
• Castle Group/ Mr Howin Chui
• Esmart Finance P/L/ Ms Eugenia Lieu JP
• Harvey Norman Commercial Division/ Mr Behrouz Bolurieh & Mr Henry Neman
• Heng Fai Trading/ Ms Milly Yang
• Sky Beauty Cosmetic Clinic/ Dr Michael Tse
• Shunde Association of Australia Inc. and Australia Shunde Association of Commerce/ Mr Nelson Chau, Mandy & Sue
• Specialist Medical Services Group/ Dr Lisa Cheng
Diamond Sponsors
Speaking on the panel of the press conference also included Mr Pierre Leung, Associate Director of Asian Banking – Westpac Private Bank of Westpac Private Banking as well as Ms Faith Tan, CEO of Urban Stellar of Urban Stella. They had both expressed their gratitude of WIN for giving them the opportunity to donate and to take the role for great corporate citizenship; and wish WIN a great success in the coming charity ball.
Performance
Ms Felicia Hon, Vice President, Way In Network also introduced the Charity Ball performance, "we are making our Gala Ball as much entertaining as possible for our attendees while they dig deep to their pockets. We have to thank especially Mr Warren Lam of All Architectural Hardware P/L of sponsoring our main performance which will take us to the fantasy world of Disney through Opera singing! We have to thank also Kristina Vournelis of staging a children's fashion show on "School Out Designer Kids Wear" as well as children from Sydney Cambridge Talent College participating in the grand parade in at the opening."
She also acknowledged the generous charity donation from the following:-
Personal Donors
• Ms Angela Yang
• Ms Annie Tang JP
• Mr Benny He
• Ms Coco Zhou
• Ms Elizabeth Pang
• Ms Ellie Huang
• Mrs Florence Chau JP
• Ms June He
• Ms Linda Lam
• Ms Linda Tang JP
• Ms Maggie Lo
• Ms Rita He
• Ms Rosy Li
• Mr Scott Yung
Auction Items & Sponsors
Ms Daisy Lam, Vice President, Way In Network mentioned, " our charity proceeds will be able to further enhance through the auction section of the night with a variety of well sought after auction items from world's luxury brand names and Australia's famous retailers ." These include (item & sponsor):
• 6 bottles of 60th Anniversary released Vintage Penfold Grange with NSW preimer Gladys's signature pack in a wooden case / Faith Tan
• Special design brooch for Way In Network / Harry Georje & Davide Coardo of Harry & Georji Diamonds
• Bottle of Louis XIII / Morgan de Premorel
• Rose Gold Lavalier with a 15mm circle pearl / Ms Monique Saibi & Mr Ryan Zhang of Paspaley Pearls P/L
• Baume Mercier watch / Mr Anthony Shum of Shum's Watch
• Zilver Group Buddha Jump over the wall banque for 10 people / Henry Tang
Raffle and Premium Raffle
Florence Chau JP, Past President and Former President, Way In Network had briefed on the silent auction, raffle and premium raffle of the Gala Dinner. Mrs Chau mentioned," while the auction items are all confirmed with a variety of well sought after auction items from world's luxury brand names and Australia's famous retailers. We are also preparing many gifts for both raffle and Premium raffle draws, with premium raffle items valued at over $300 each. All proceeds of auction, raffle and premium raffle will go to our charities, and we welcome public to donate further on such gift items."
Vote of Thanks by Dr. Helen Sham Ho
Hon. Dr Helen Sham Ho, Founder, Honorary President, Way In Network mentioned," it is never an easy journey for Way In Network to have developed from a women network group to today, the well-recognised Association both local and overseas. As Annie mentioned, we have served a wide spectrum of disadvantaged people in our last 27 years with huge amount of fund raised. I am humbled by the hard work of the Way In ladies and your devotion. On behalf of WIN, I thank and encourage the continuous support from all community leaders, corporates, and media friends."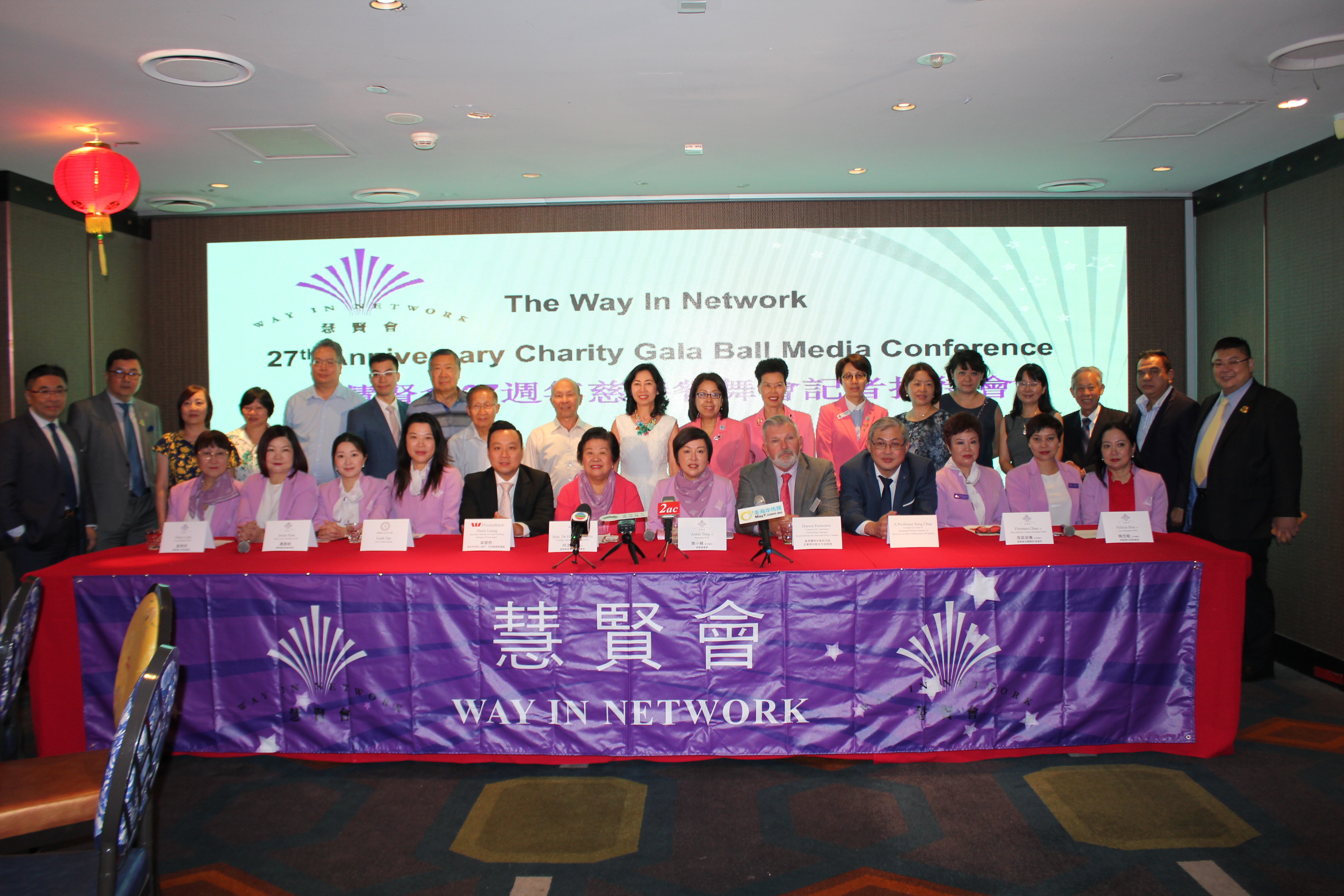 END
Panel Seating (Left to Right):
• Mrs Daisy Lam, Vice President WIN
• Ms Jessie Xiao, Senior Vice President WIN
• Ms Faith Tan, CEO Urban Stellar
• Mr Pierre Leung, Associate Director of Asian Banking – Westpac Private Bank
• Hon. Dr Helen Sham Ho, Founder, Honorary President, WIN
• Ms Annie Tang JP, President WIN
• Mr Darren Parmenter – Corporate & Community Partnerships Manager
• A/Professor Seng Chua, Founder & Chair of Westmead Women Institute of Research & Data Collaboration (W2IRED)
• Florence Chau JP, Hon Advisor/ Former President WIN
• Ms Felicia Hon, Vice President WIN