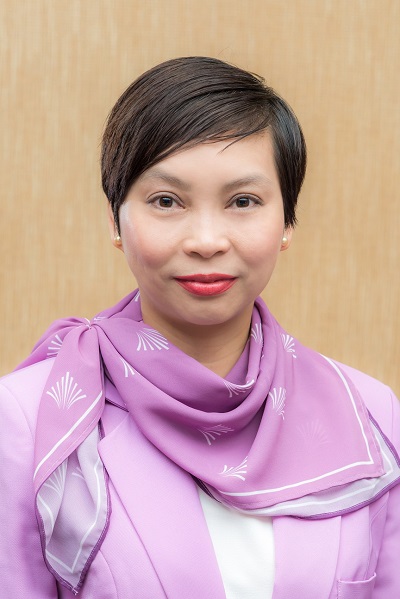 Felicia migrated from Hong Kong to Australia in 1984. Graduated from the University of New South Wales with a Bachelor of Information Technologies in 1992. In 1995, she founded Think and Grow Pty. Ltd. (TAG), a design and production company, specialising in the hotel industry. After 23 years of operation, TAG is renowned by worldwide five star hotel groups including IHG Hotels group, Shangri-la Hotels Group, Stamford Hotels & Resorts, Four Seasons and Sheraton.
Felicia was the Business Award Chairman for year 2013 – 2015 in HKABA (Hong Kong Australia Business Association). As a member of this association, Felicia aimed to promote a positive image for Hong Kong and to reinforce economic ties between Hong Kong, China and Australia.
Felicia continues her community service by current position of Vice President of Way In Network. She is also one of the Chinese ambassadors for Westmead Medical Research Foundation (WMRF).