2019 Way In Network 27th Anniversary Charity Gala Ball
"

Paths of Enlightenment

"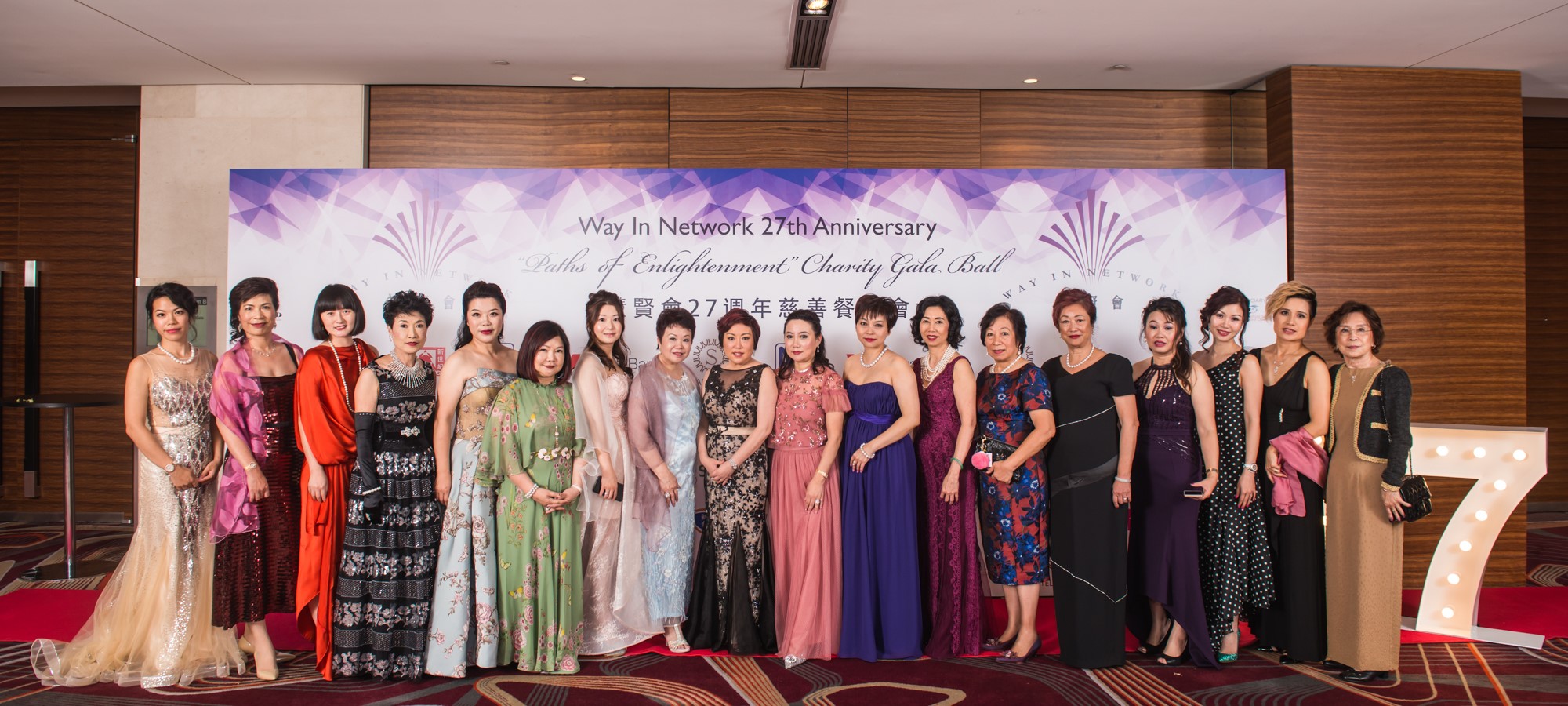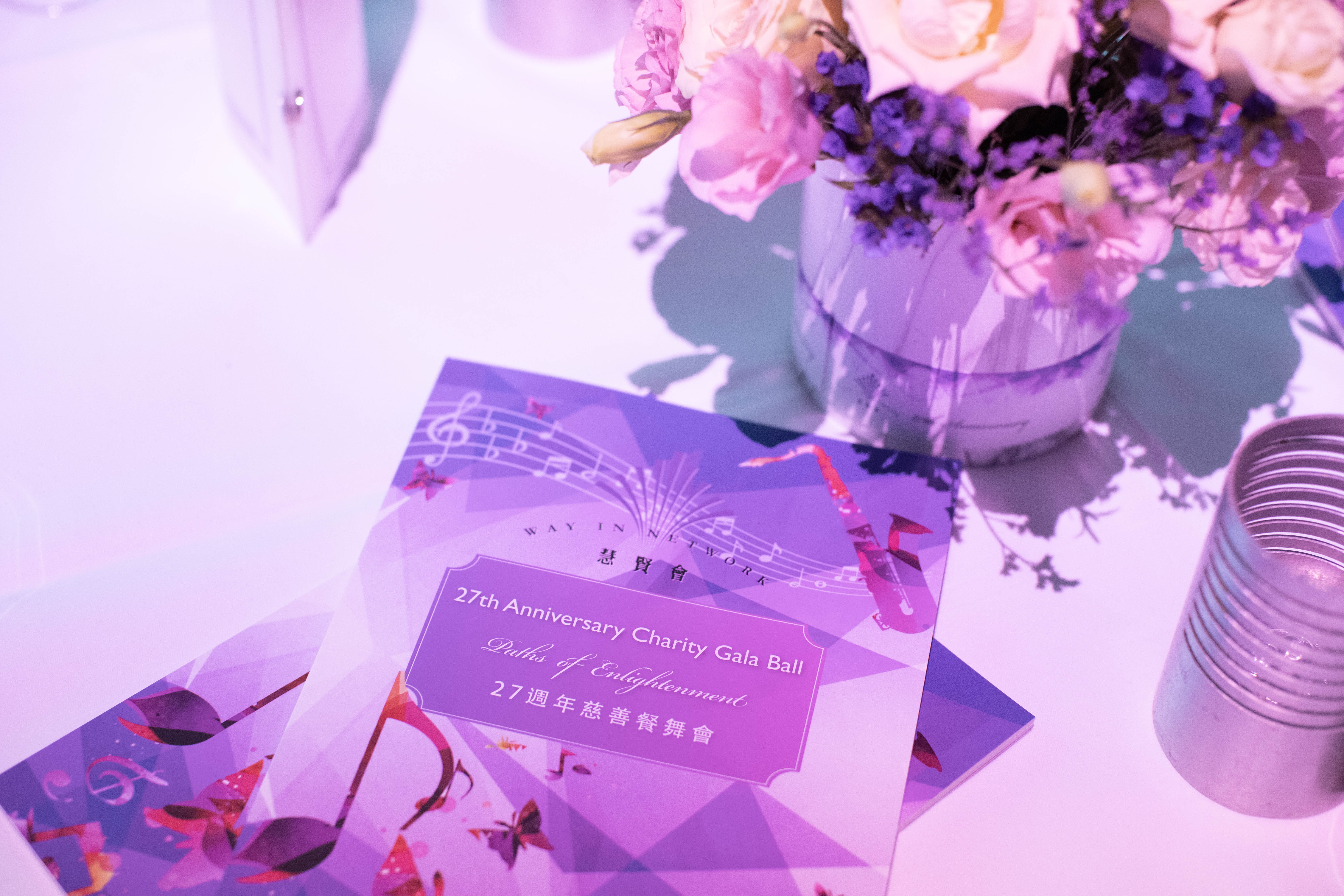 It is with great honour to welcome you all to join us tonight at the Way In Network 27th Anniversary Charity Gala Ball "Paths of Enlightenment" in celebration of 2019 International Women Day.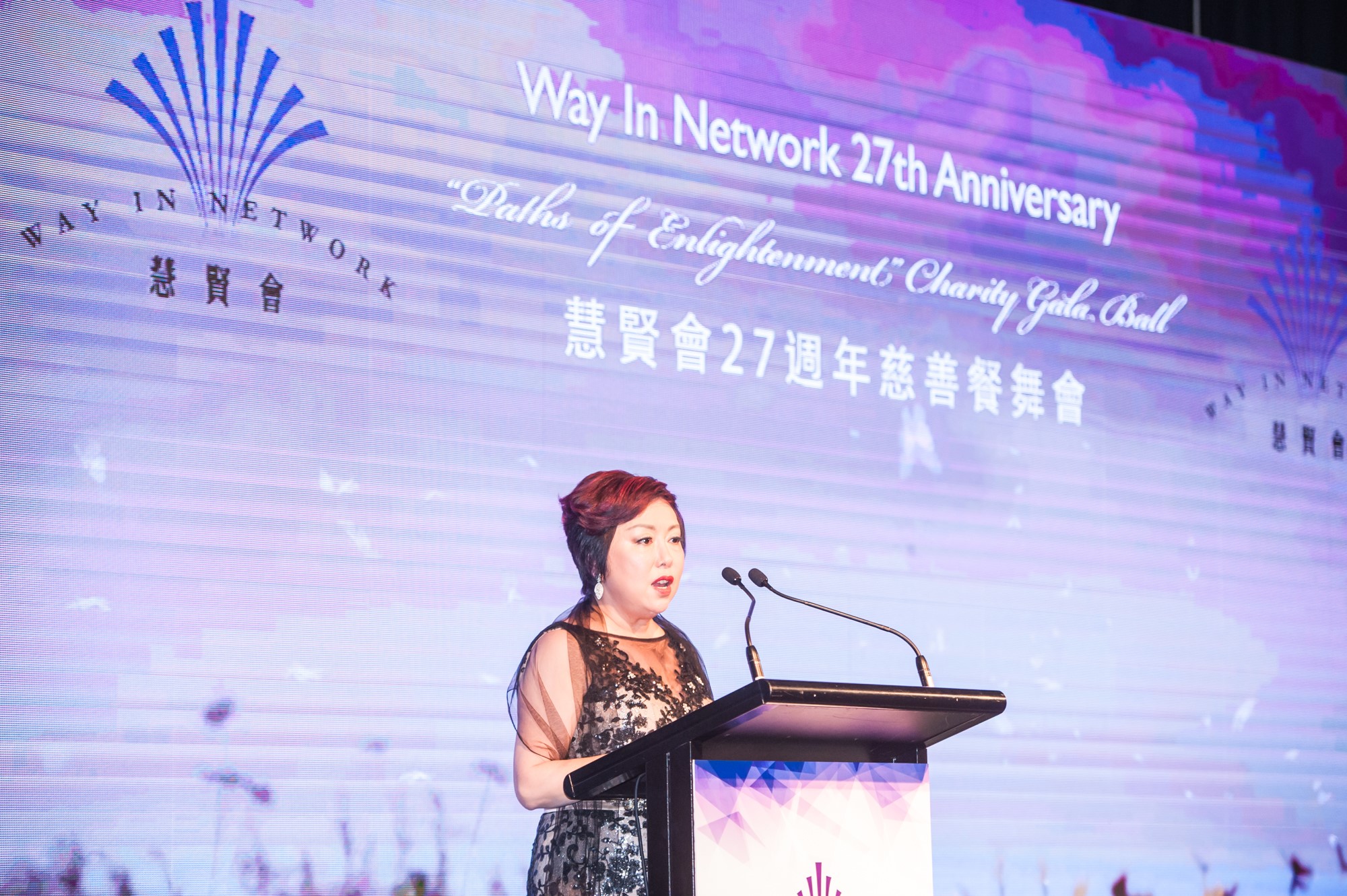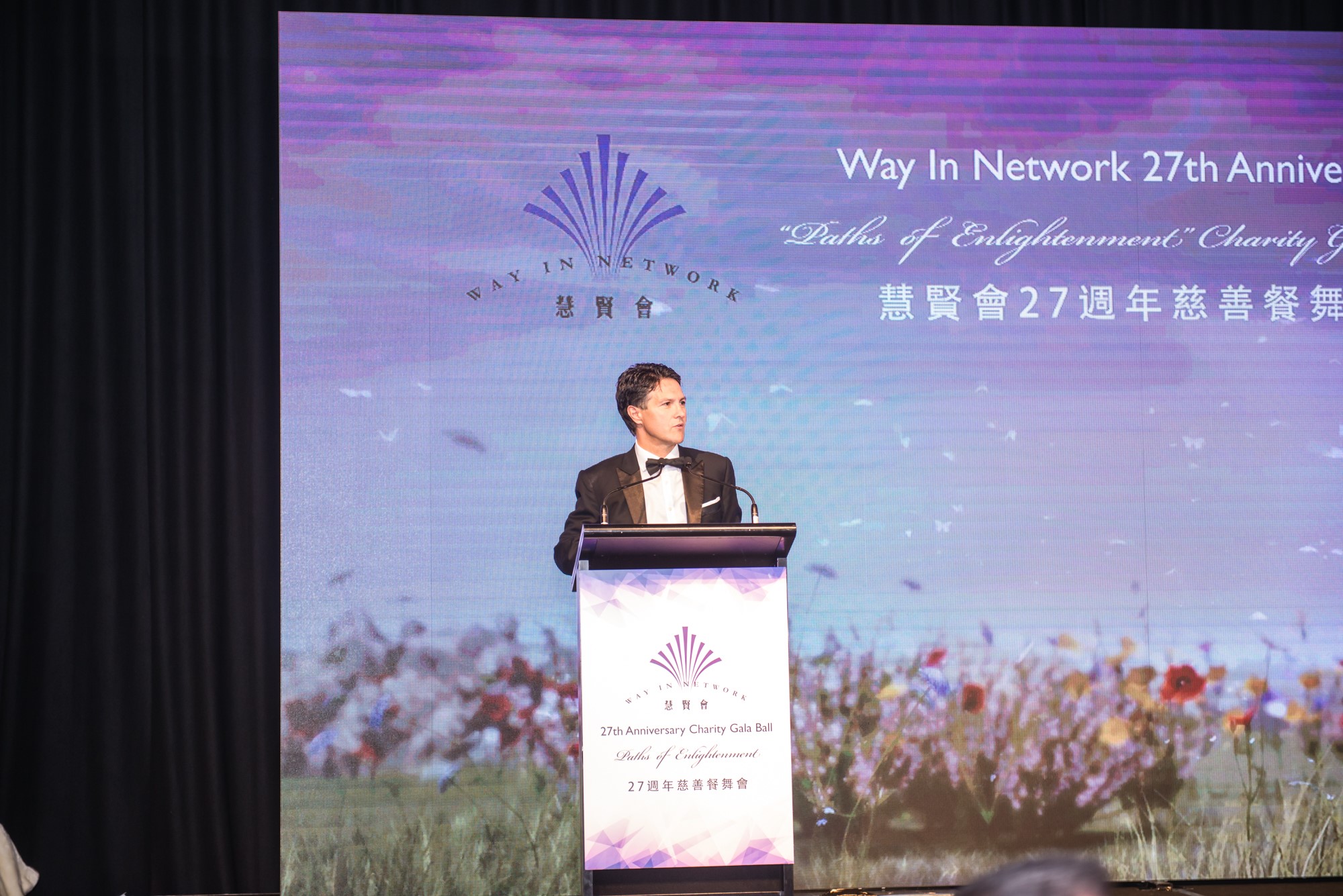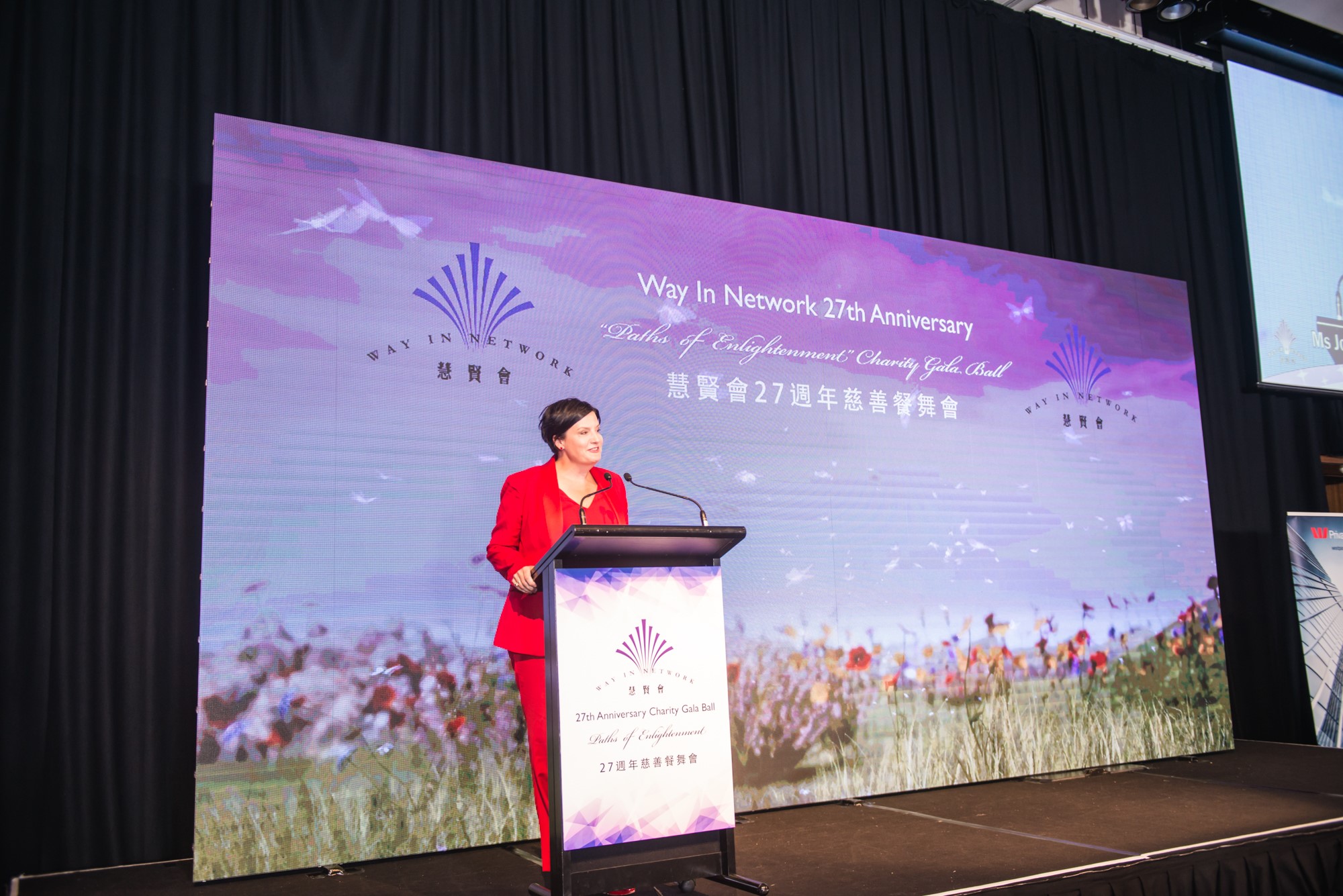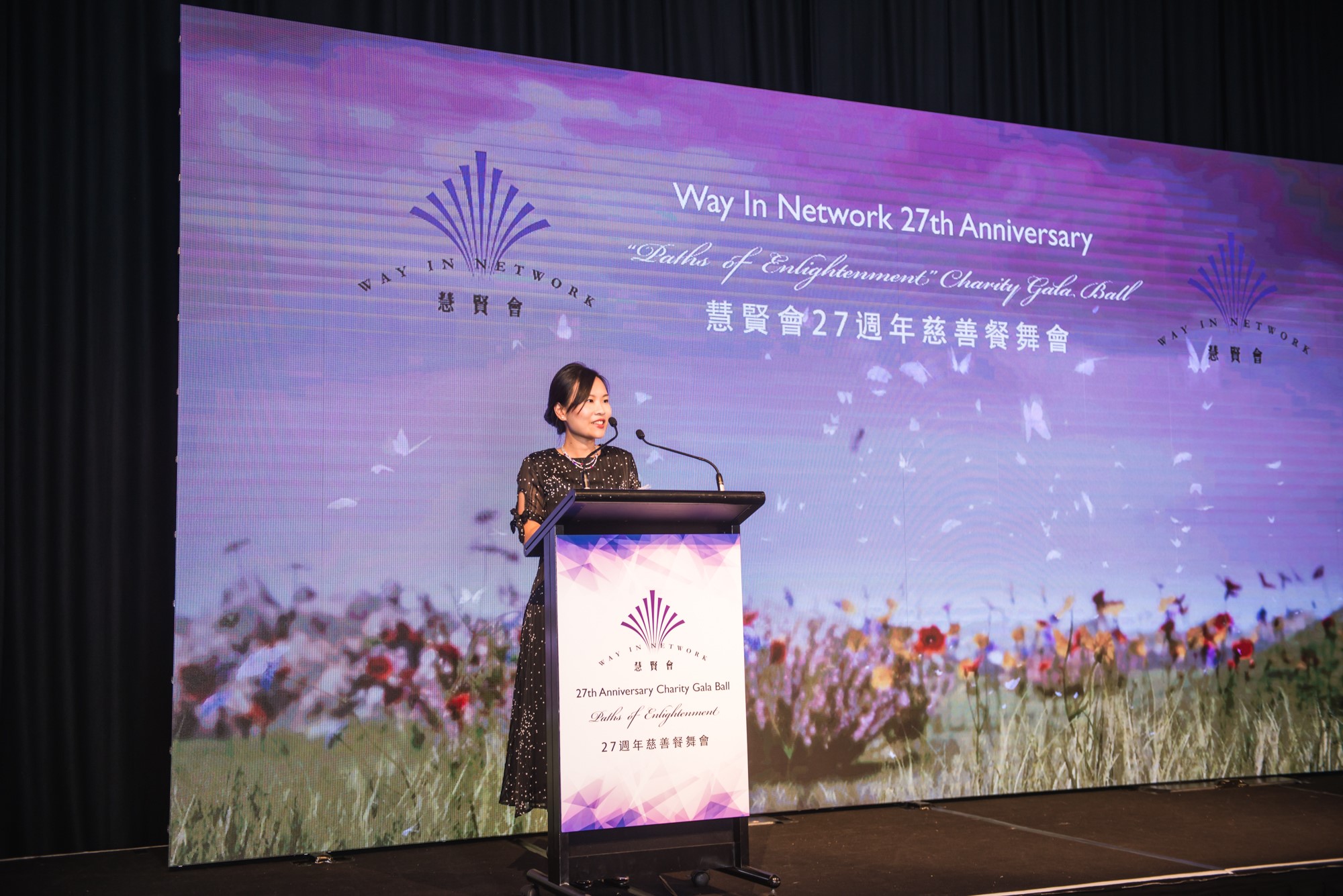 Way In Network was incorporated in 1992 as a community non-profit organisation, founded by a group of visionary women with a migrant background. It has been a network which has provided invaluable support for migrate women to develop self-esteem and confidence to undertake the challenges of integrating into the Australian mainstream society.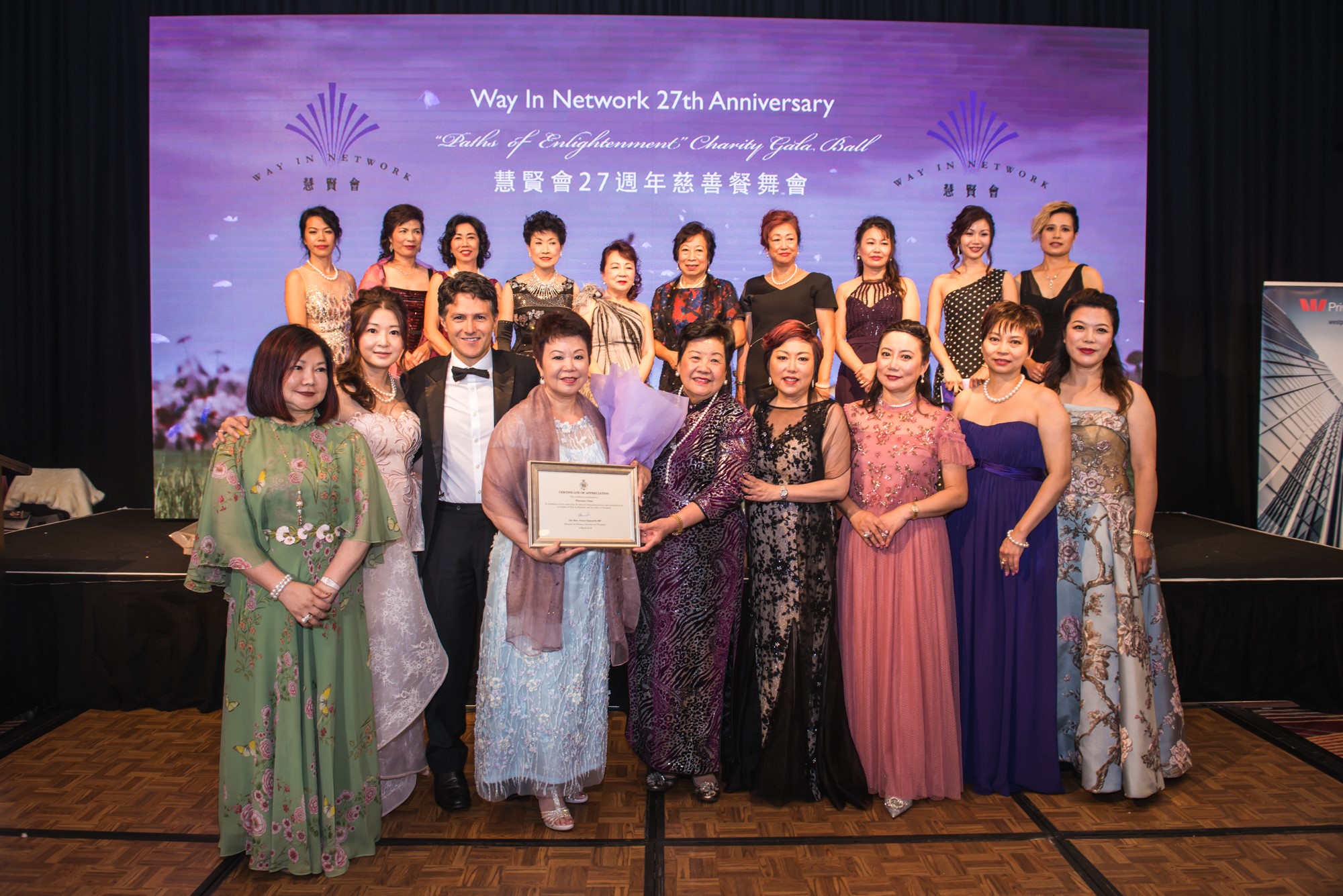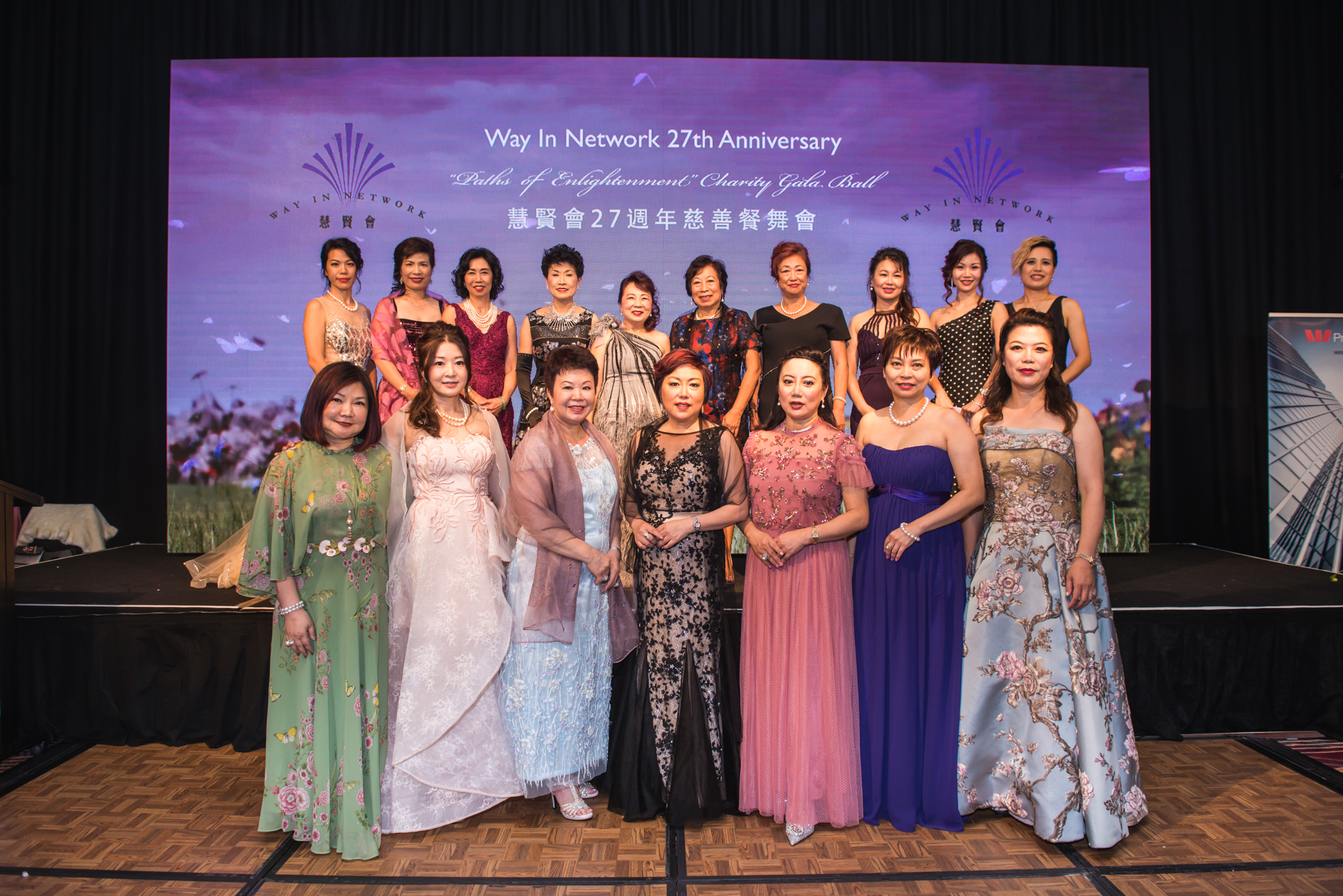 For the last 27 years, the membership has grown from a modest handful of inspirational and committed women to a group of compassionate women from all ages who bring with them a variety experiences, interests, skills, and talents to continue our charity mission.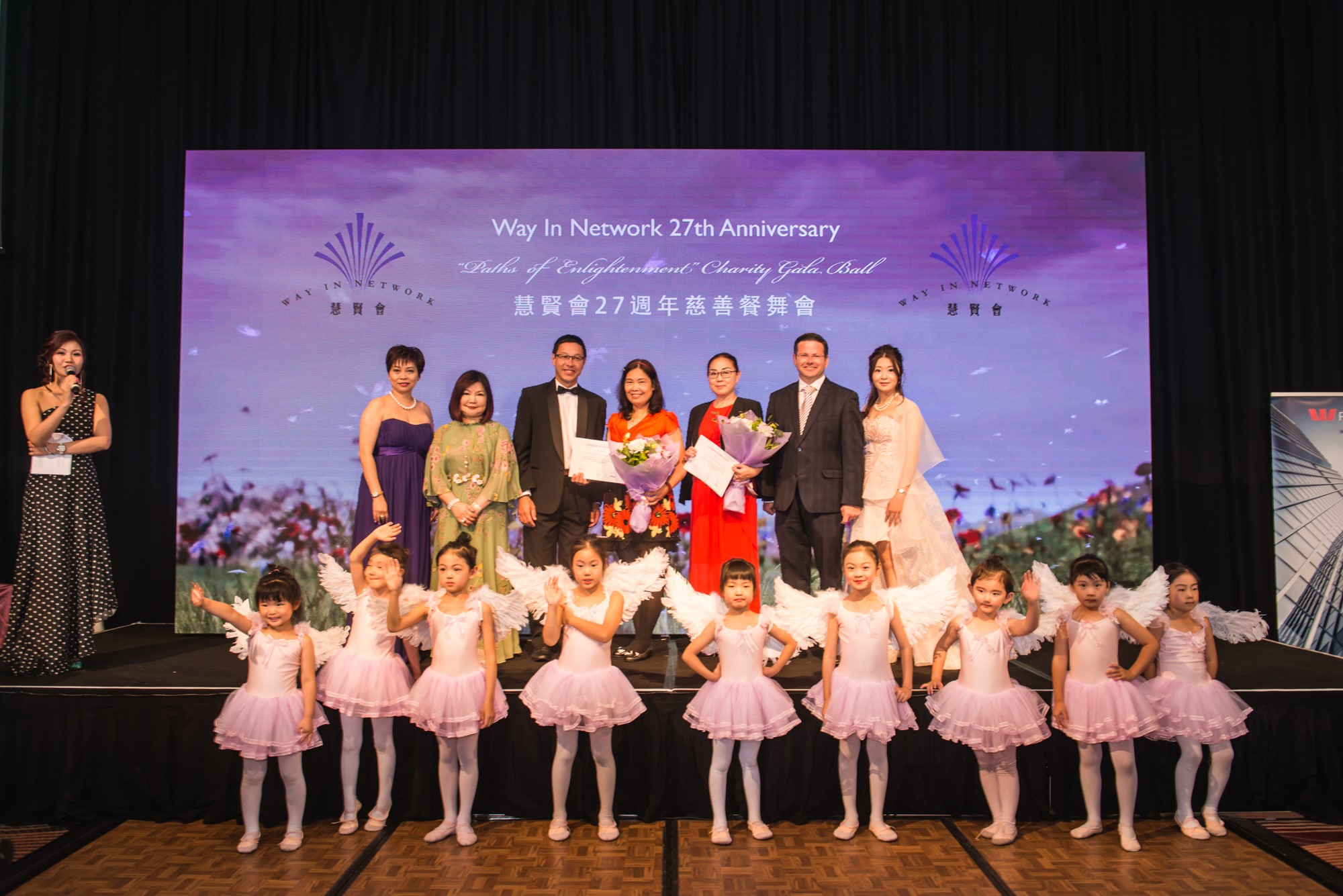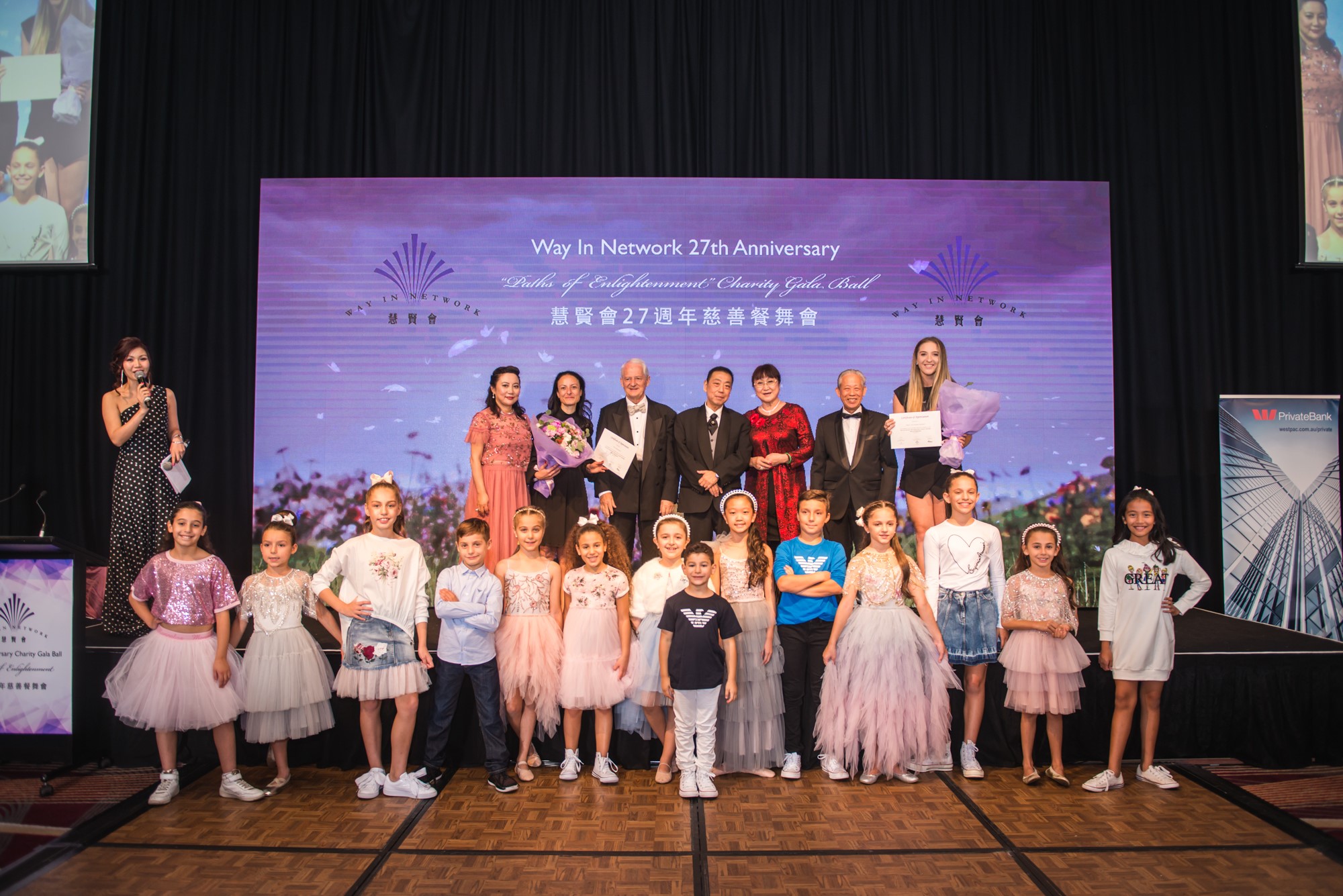 As a Women's Association we have in the past placed many of our resources and charity proceeds to support the women sector, such as being the ethic ambassador to Australian Gynaecological Cancer Foundation (AGCF). This year our committee has decided to broaden our scope of service to children and the youths for their education. It has always been an area which we have focused on in the past.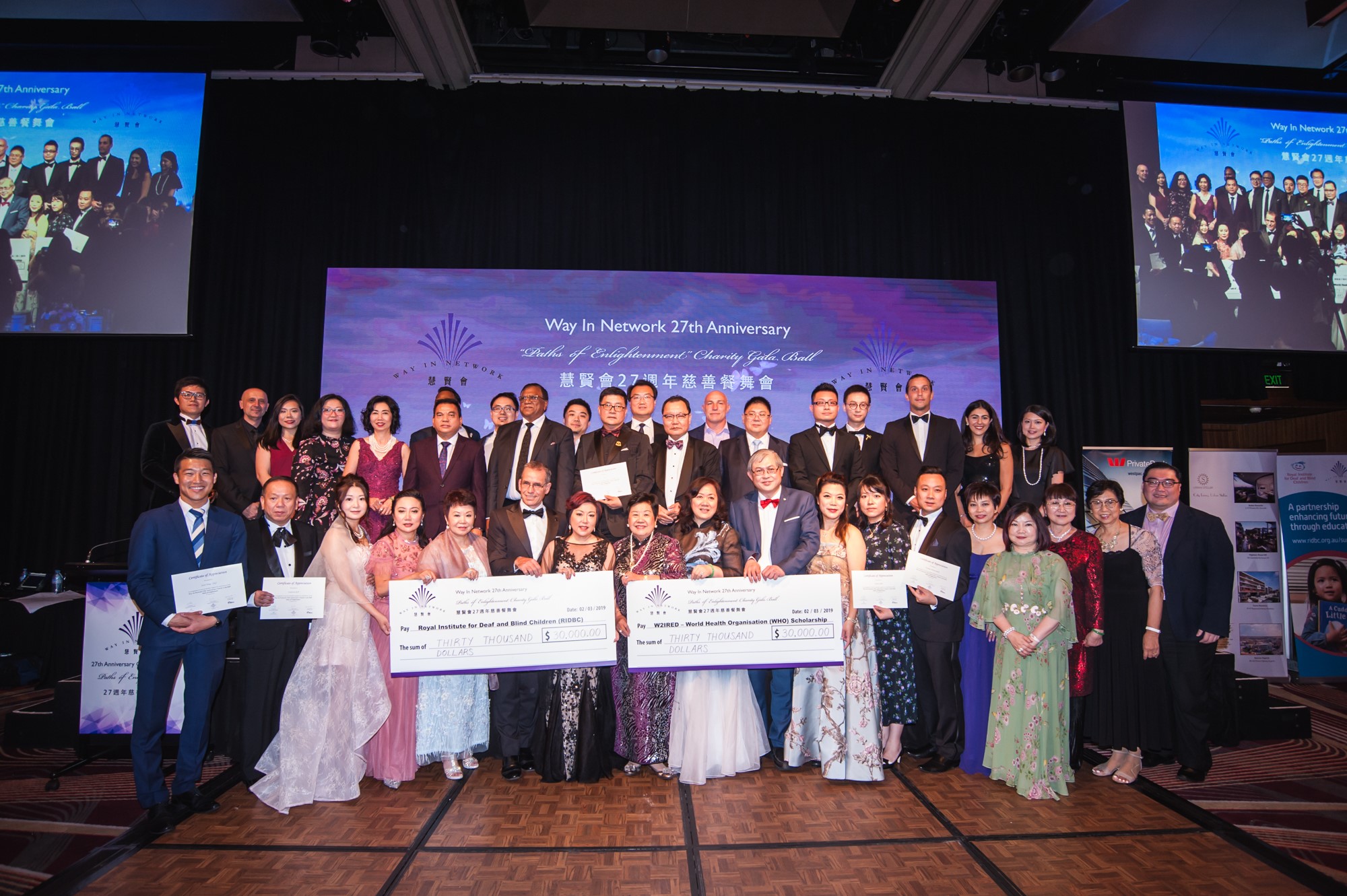 The theme of our 2019 Charity Ball is to open "Paths of Enlightenment" to the children and youths in need, and to equip them for a better future. We are delighted to contribute to 2 worthy causes namely – Royal Institute for Deaf and Blind Children (RIDBC) as well as an internship program by Westmead Women's Institute for Research & Data Collaboration (W2IRED) to World Health Organisation (WHO) in Geneva.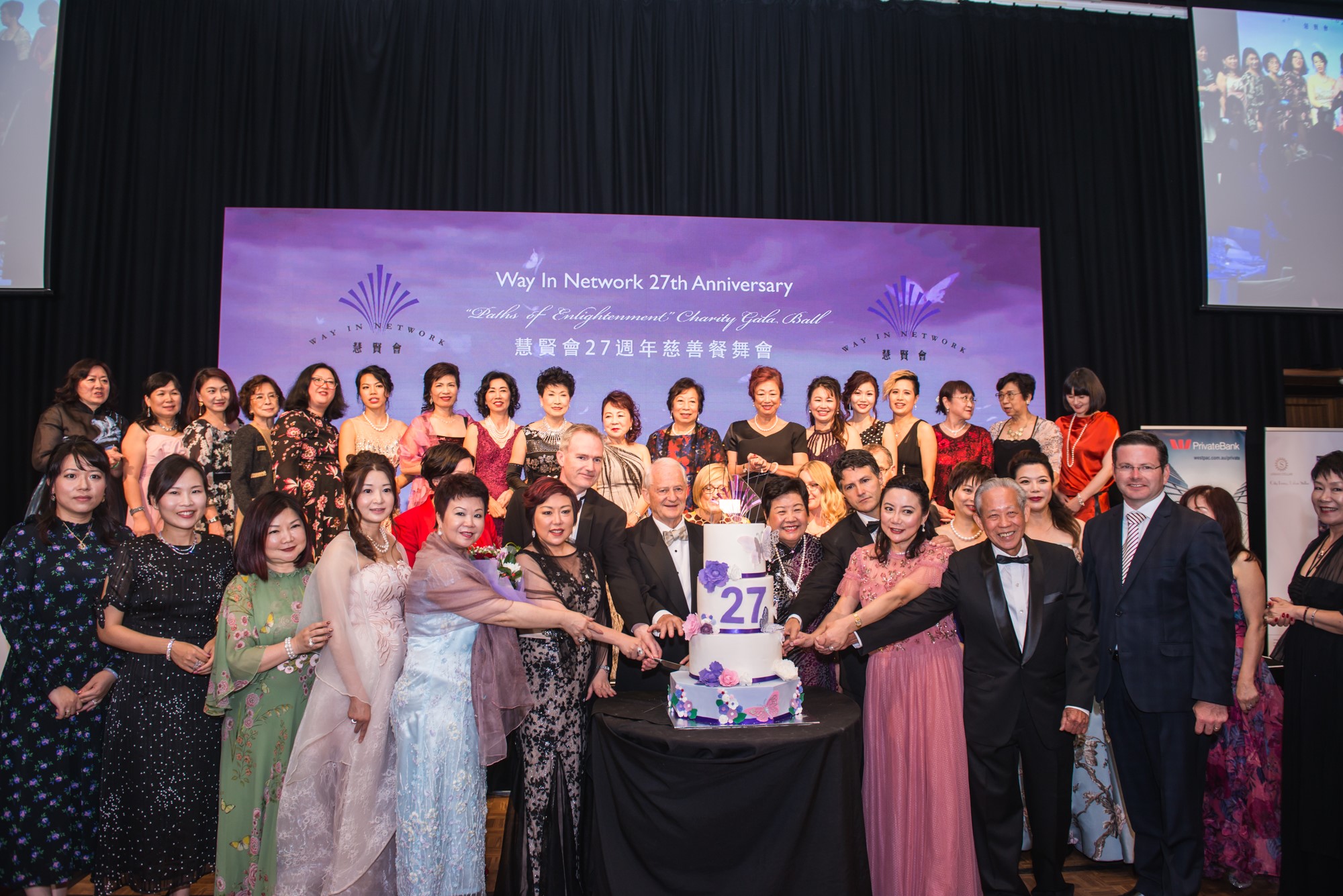 Way In Network shares the common goal with RIDBC of helping disadvantaged children by encouraging a love of learning. At the same time, Way In Network is delighted to be the first Australian Chinese Association to fund the internship program to World Health Organisation (WHO). The 3 years Bursary program will enable young Australian medical practitioners to be exposed to a high standard of medical research with global perspective for future medical career prospects. The whole initiative would not succeed without the initiation from the Australian Chinese Medical Association (ACMA) and the facilitation of W2RIED on the professional screening of candidates.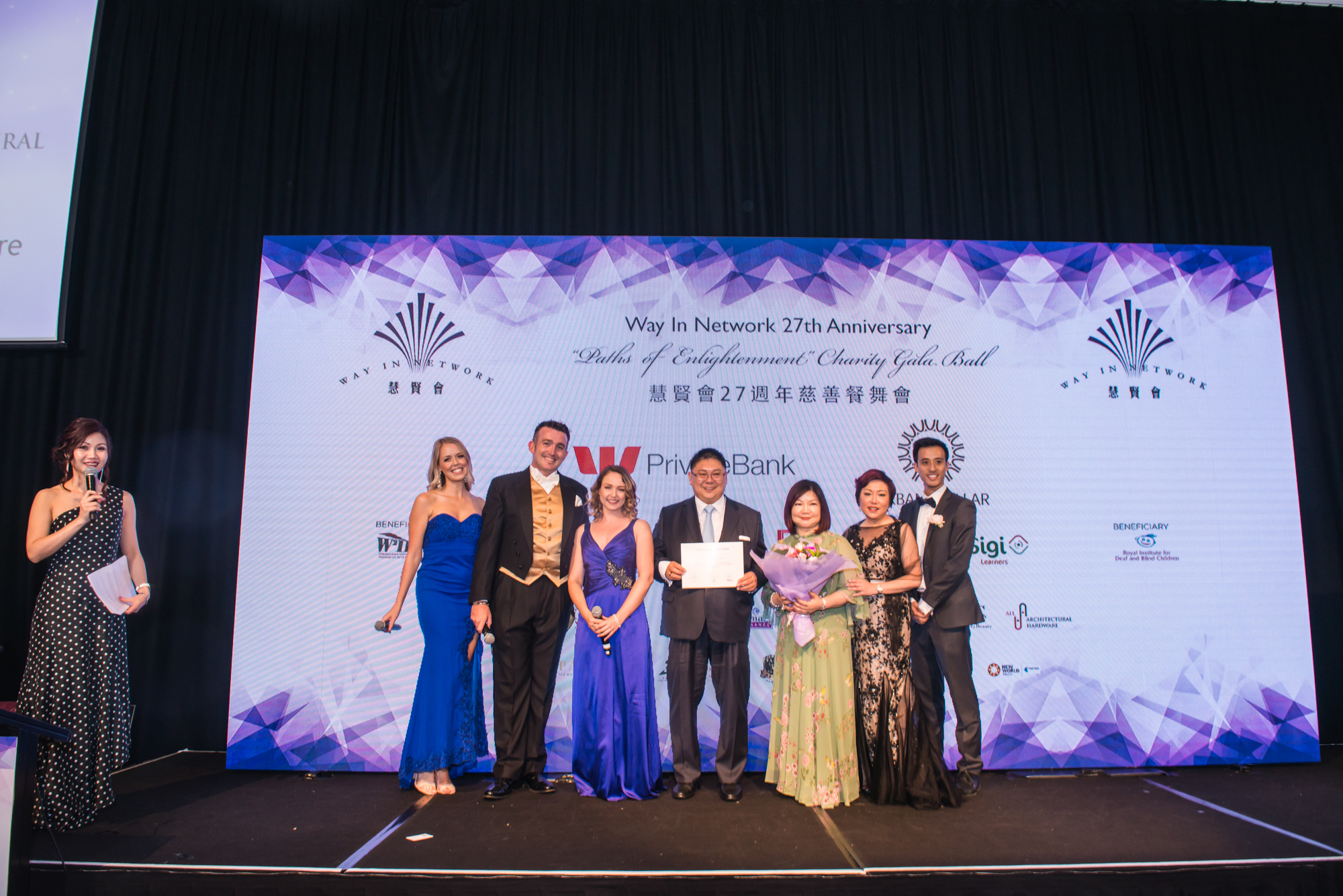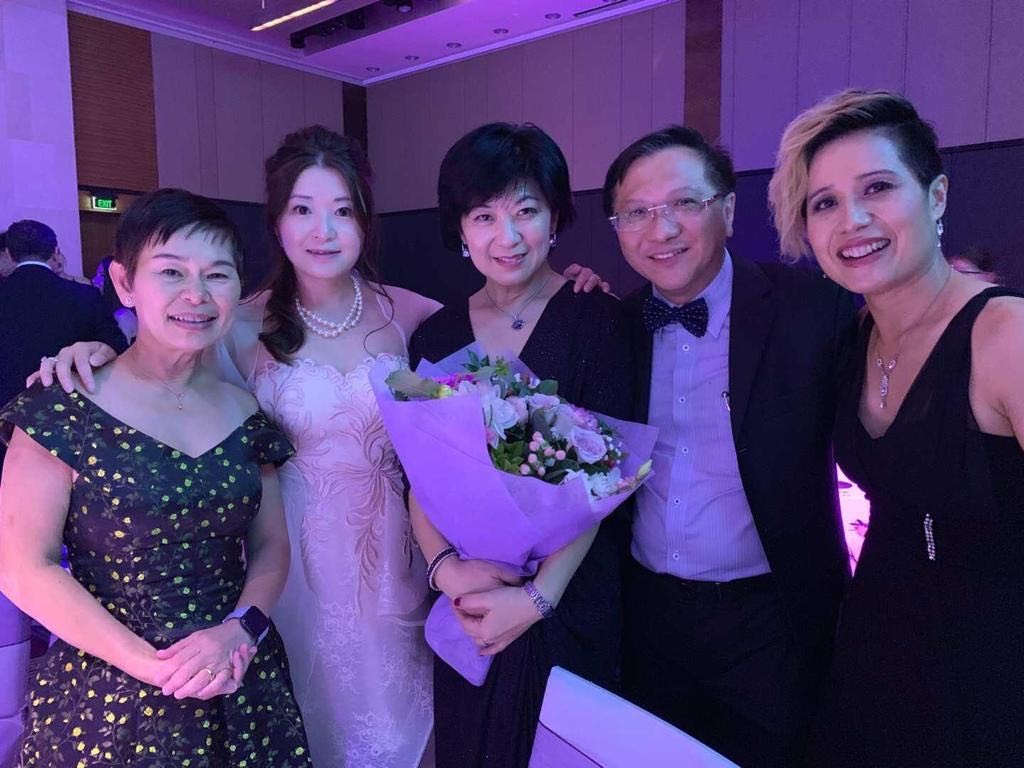 We are so grateful to the generous support from all the sponsors who believe in our mission and their ongoing commitment to join arms with us and serve the community, which we are all a part of.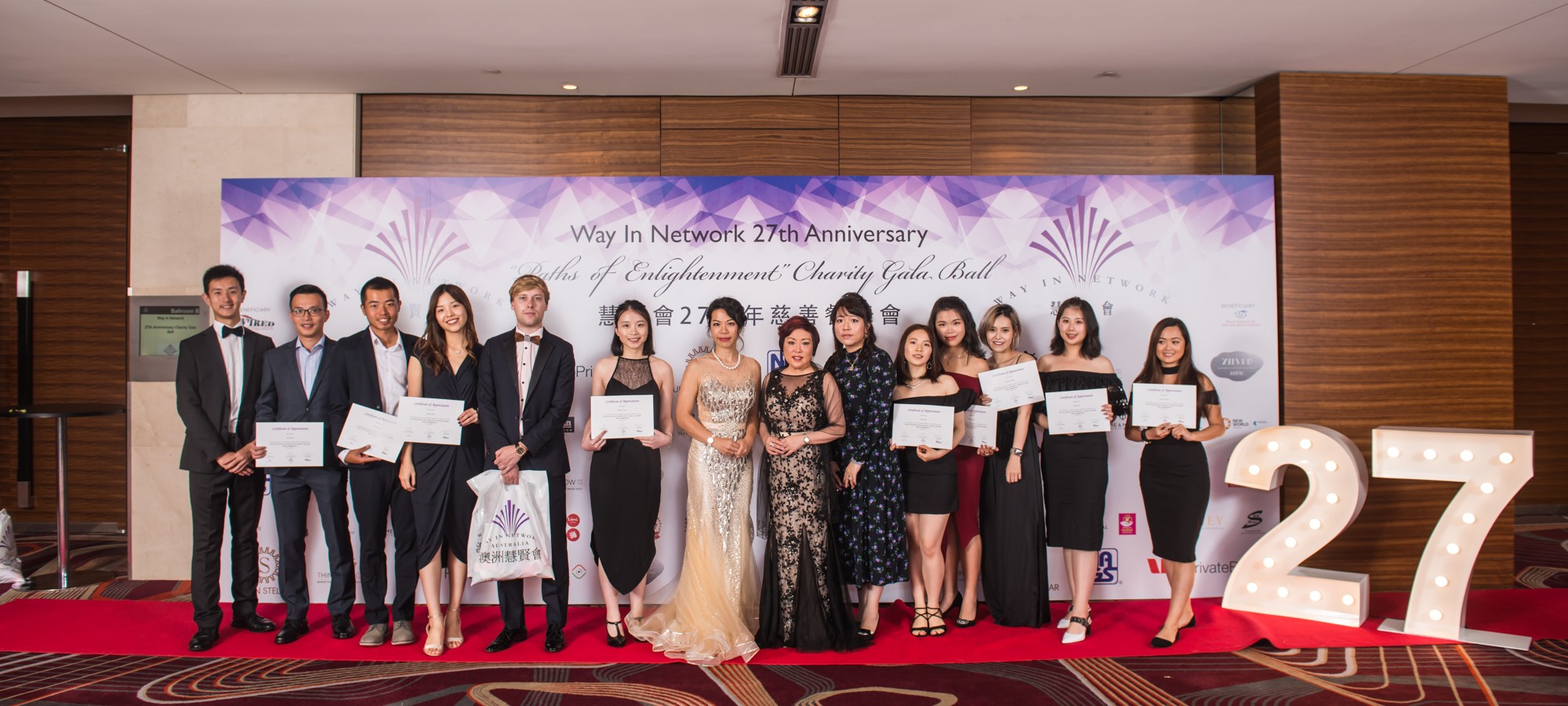 I am also thankful for the many volunteers and the Way In ladies, with our united team work, we will be able to contribute to make a difference, our future in a tangible and constructive way.
May I extend my gratitude to you again and wish you all a very enjoyable evening!
Annie Tang JP
President of Way In Network
Auction item sponsors & results: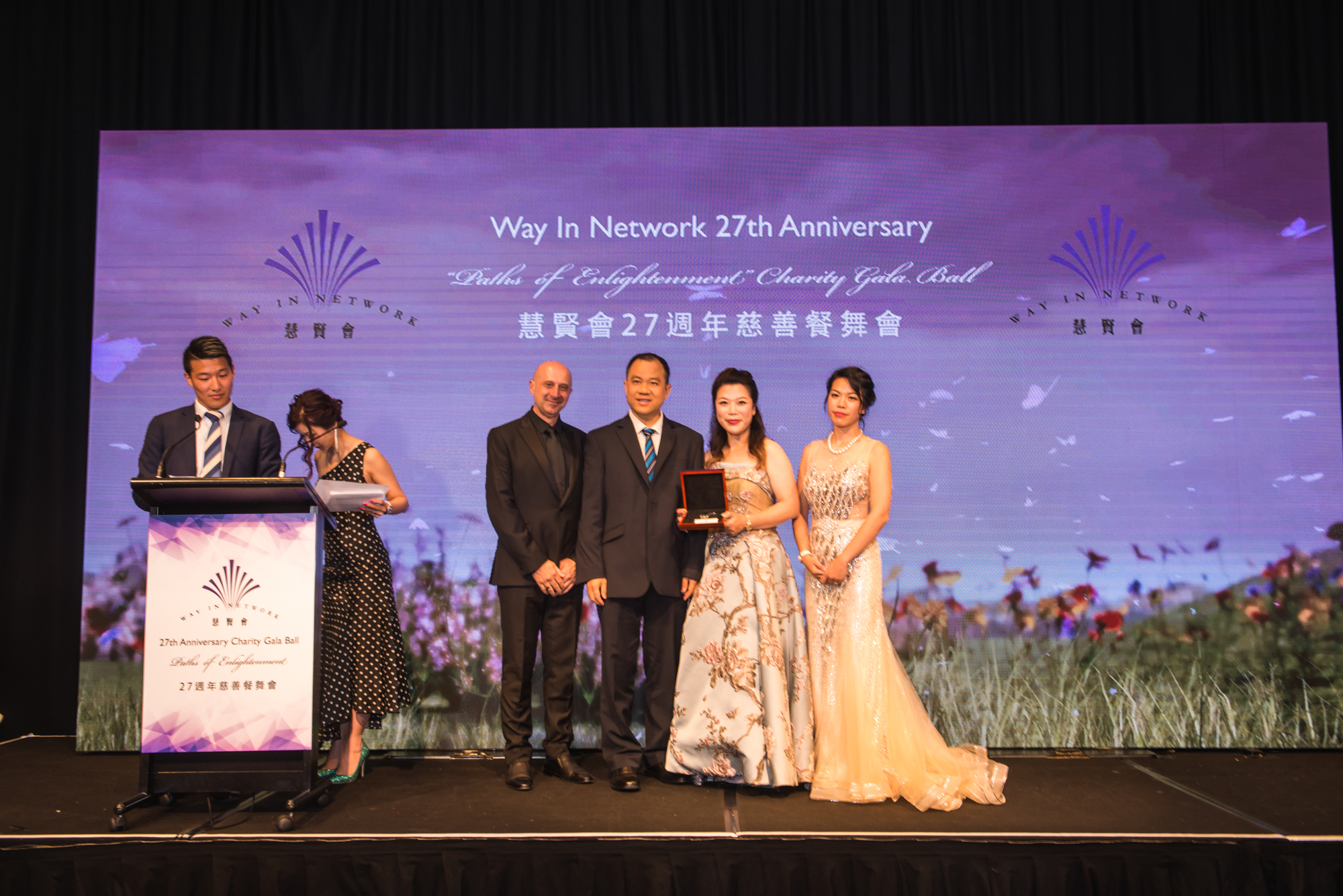 Harry Geroje Diamonds donated by Harry Geroje Diamonds, bid by Ms Faith Tan.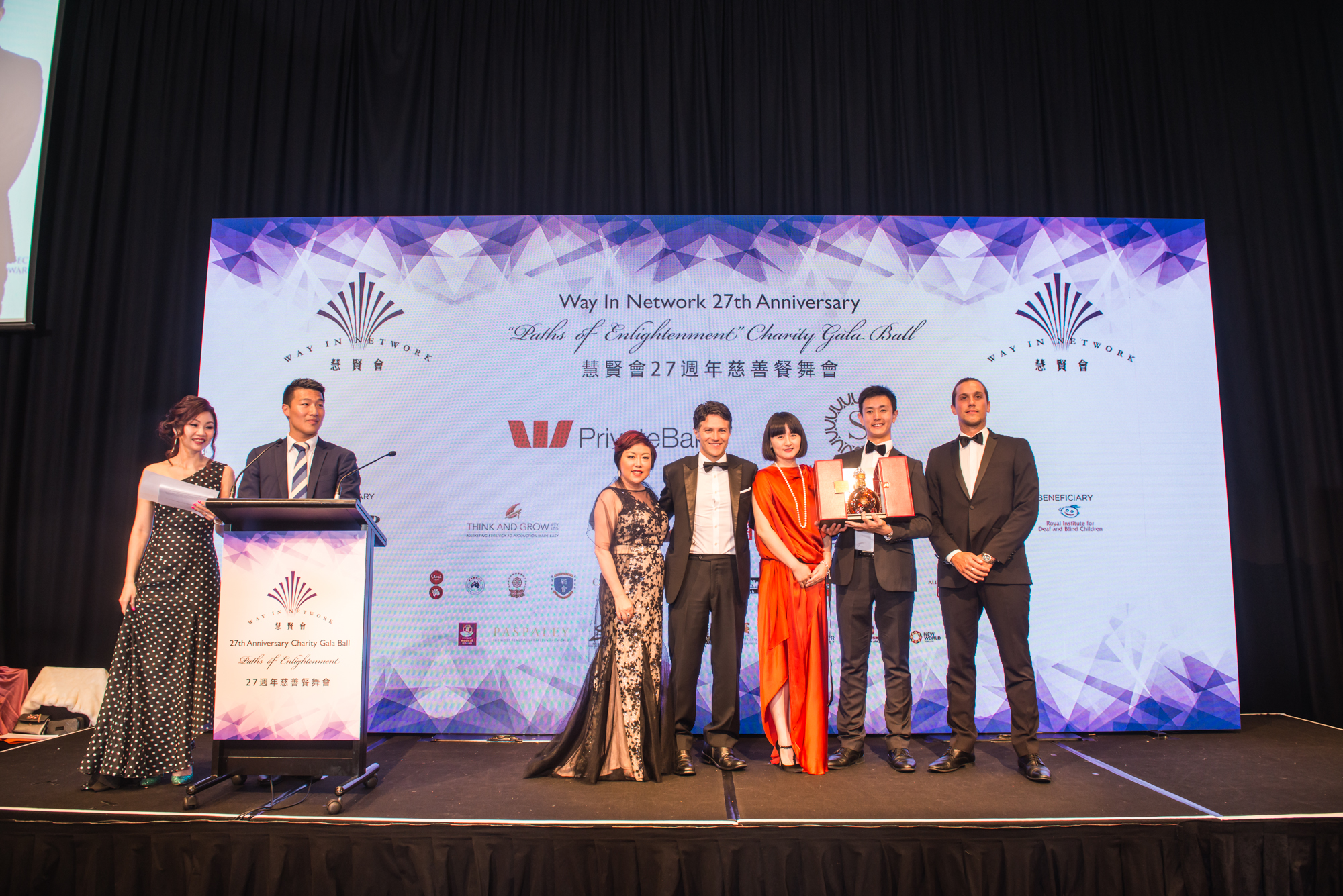 Louis XIII Cognac donated by Louis XIII, bid by Ms Coco Zhou.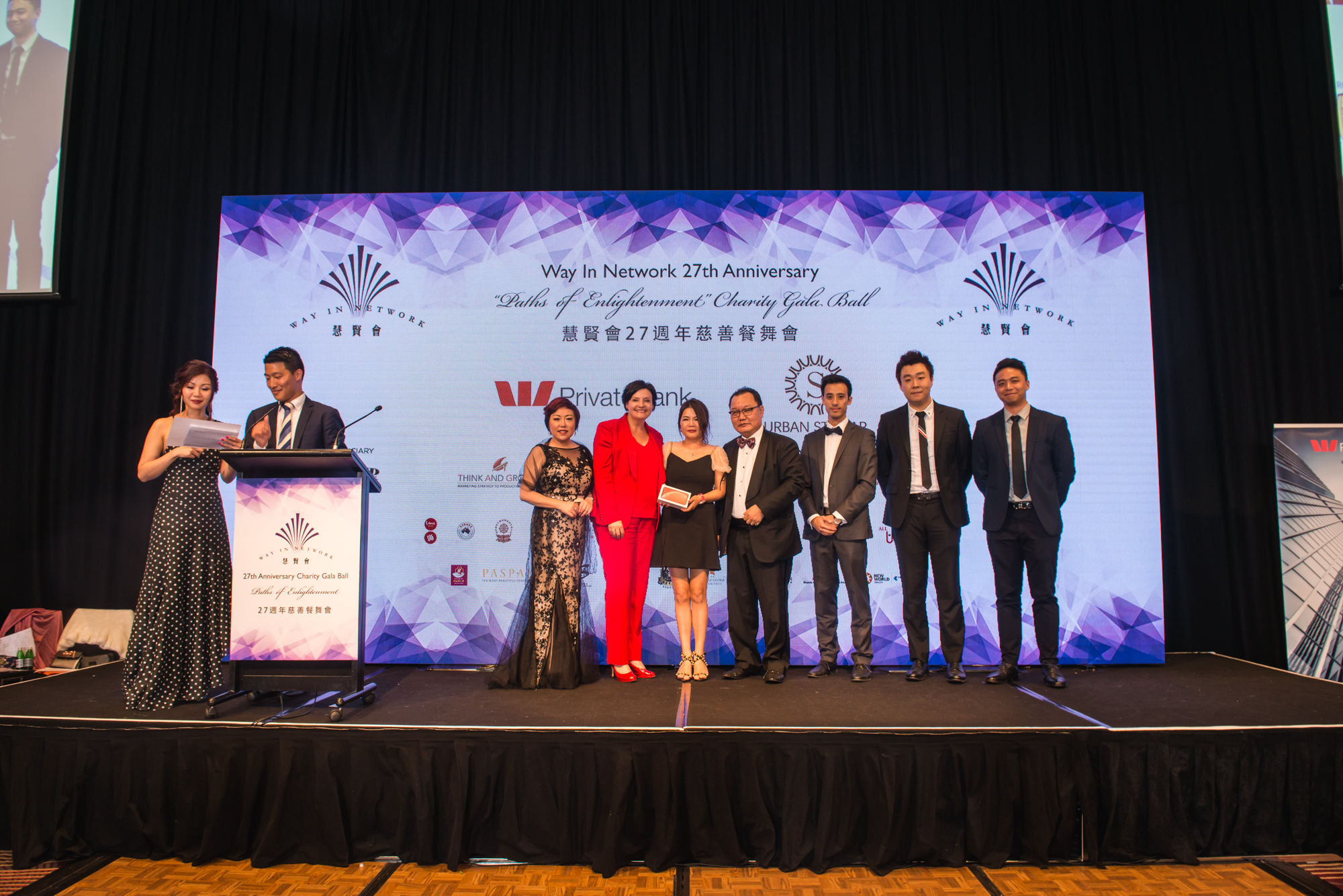 Apple iPhone XR 64GB Coral donated by New World Telecom, bid by Sky Beauty.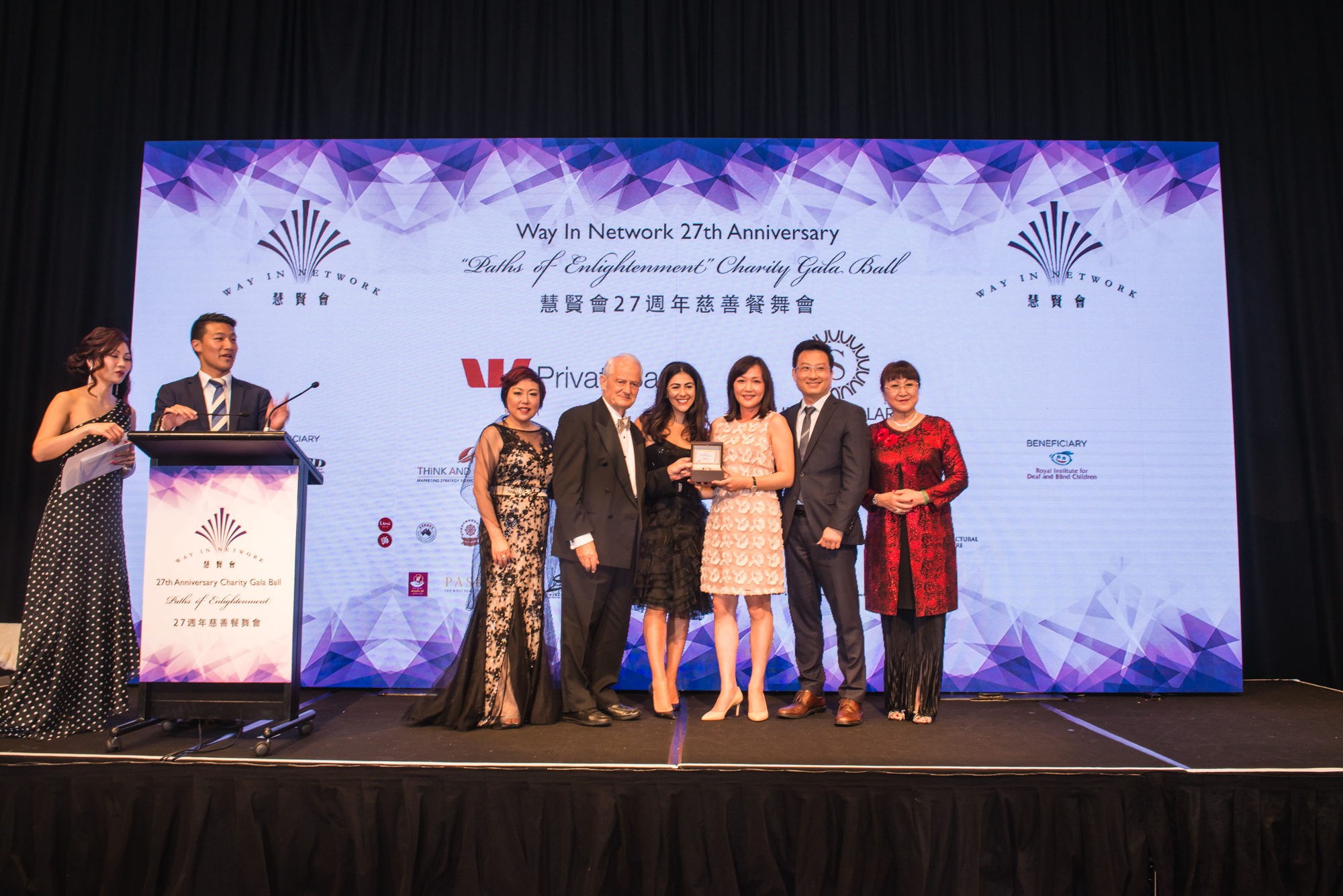 Baume & Mercier (Swiss Made) donated by Shum's Watch & Jewellery, bid by Mr Edward Cheung.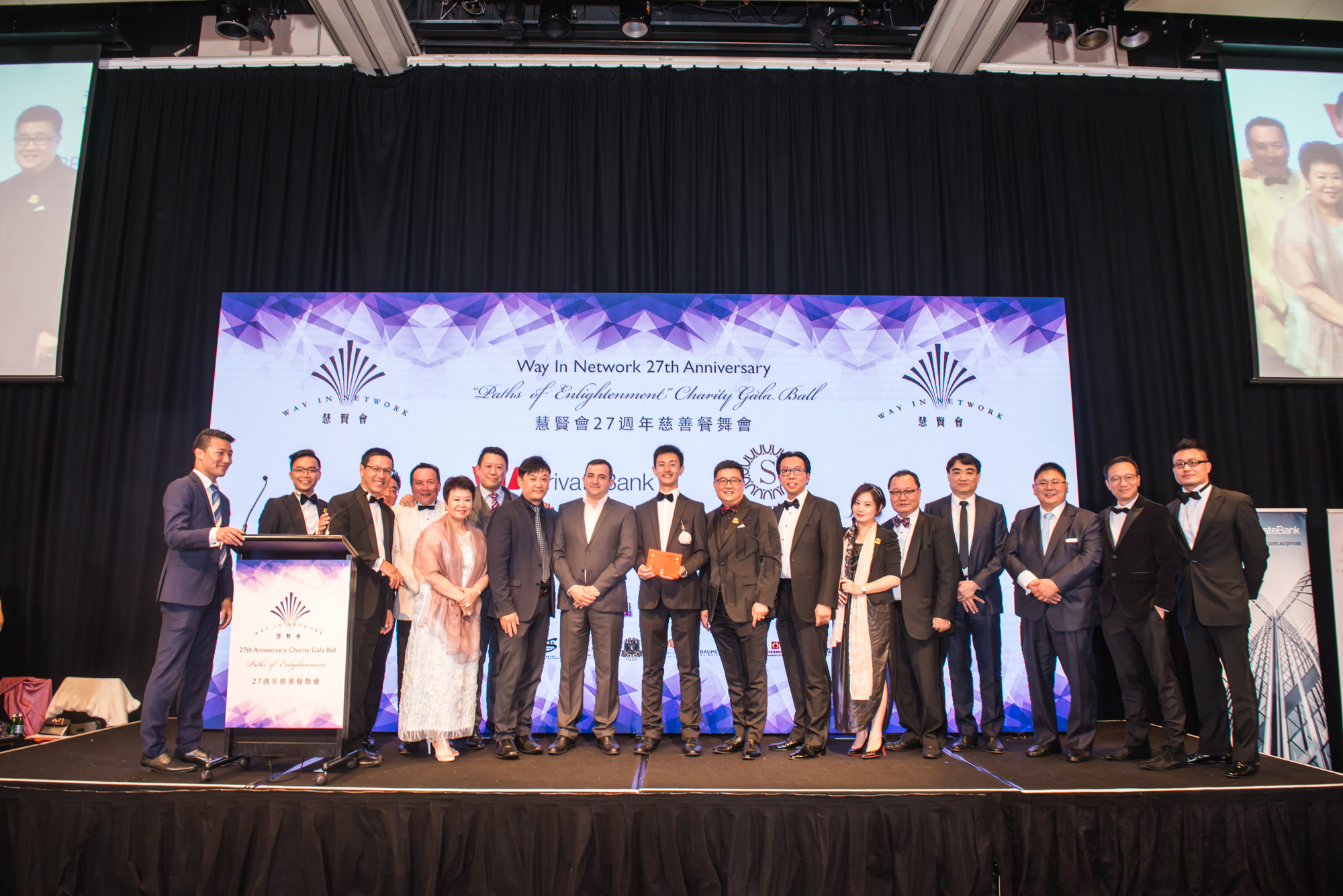 2*Deluxe Buddhas Jump Over the Wall Banquet donated by Zilver Group, bid by Mr Sam El Rihani and ACJC.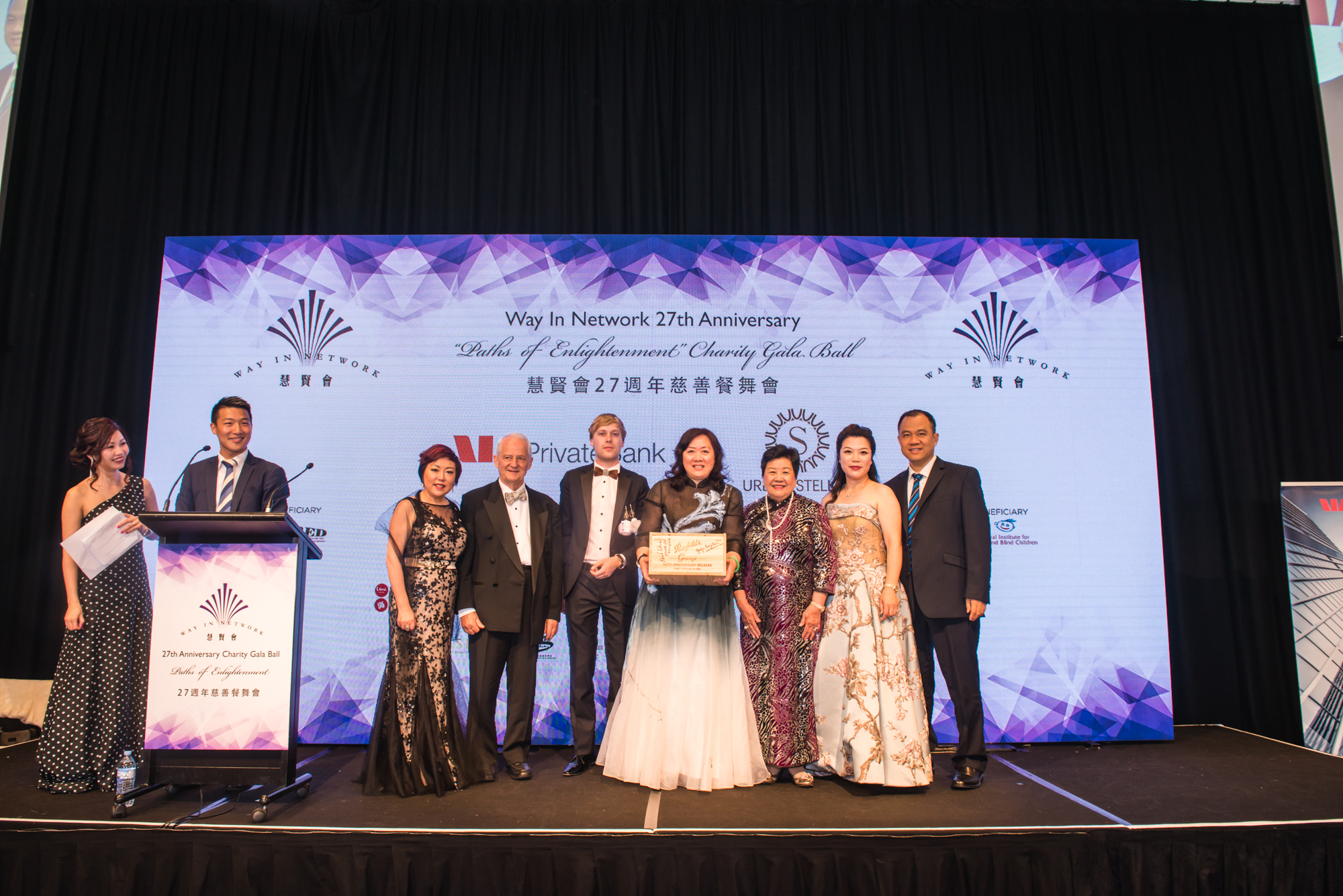 Box of 6 Penfolds Grange donated by Ms Faith Tan, bid by Ms Anne Bi.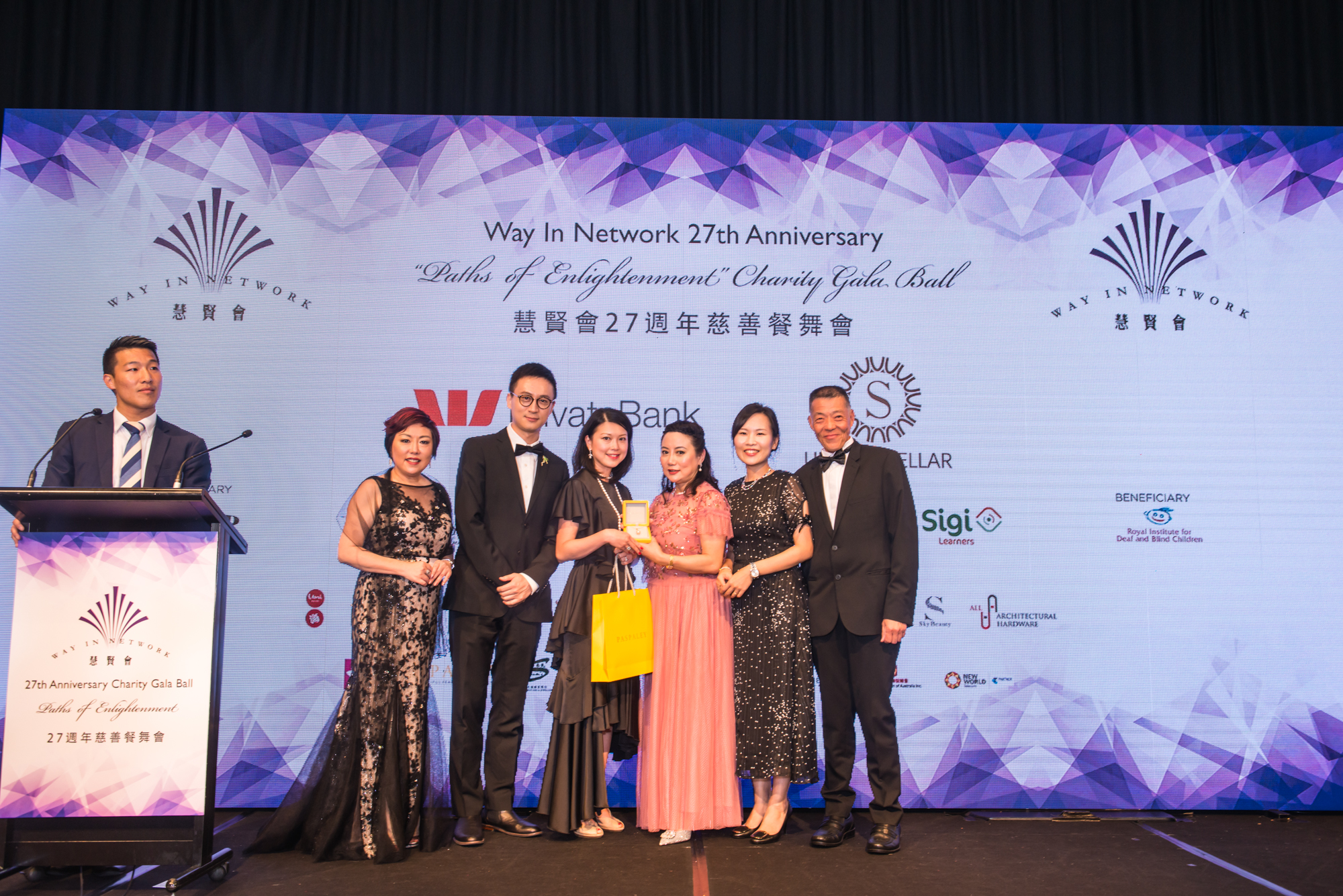 Paspaley – Lavalier donated by Paspaley, bid by Ms Linda Tang.
Diamond Sponsor:
Urban Stellar/ Ms Faith Tan
Westpac Private Bank/ Mr Pierre Leung
Gold Sponsor:
Landcross Real Estate/ Mr Andy Chui
SIGI – Mr Scott Yung
Think & Grow P/L
Zilver Group
Corporate Sponsor:
ACJC
Australian Chinese Buddhist Society
Australian Xin Hui Chinese Cultural Centre
Castle Group
Esmart Finance P/L
Harvey Norman Commercial Division
Heng Fai Trading
Sky Beauty Cosmetic Clinic
Shunde Association of Australia Inc. and Australia Shunde Association of Commerce
Specialist Medical Services Group
Norton Building Supplies
Donation:
National Auto Glass Supplies
Anne Bi – B1 Group
Milton Park Country House Hotel
Umi Sushi
Shayher Group
Benny He
Rita He
June He
Angela Yang
Ellie Huang
Lisa Harris
Linda Lam
Linda Tang JP
Elizabeth Pang
Queeny Ho
David Chung
Grace Chow
Scott Yung