2020 Way In Network Bush Fire Appeal Luncheon
Support Our Community –
Way In Network Bushfire Appeal Luncheon on 19 January 2020
Images of the casualties from bushfires across states, despair faces of human and animals, heartbreaking data of just in NSW 1365 homes, 100 facilities & 2339 outbuildings have been destroyed since July 2019, 25 valuable human lives across the country and numerous animal loss…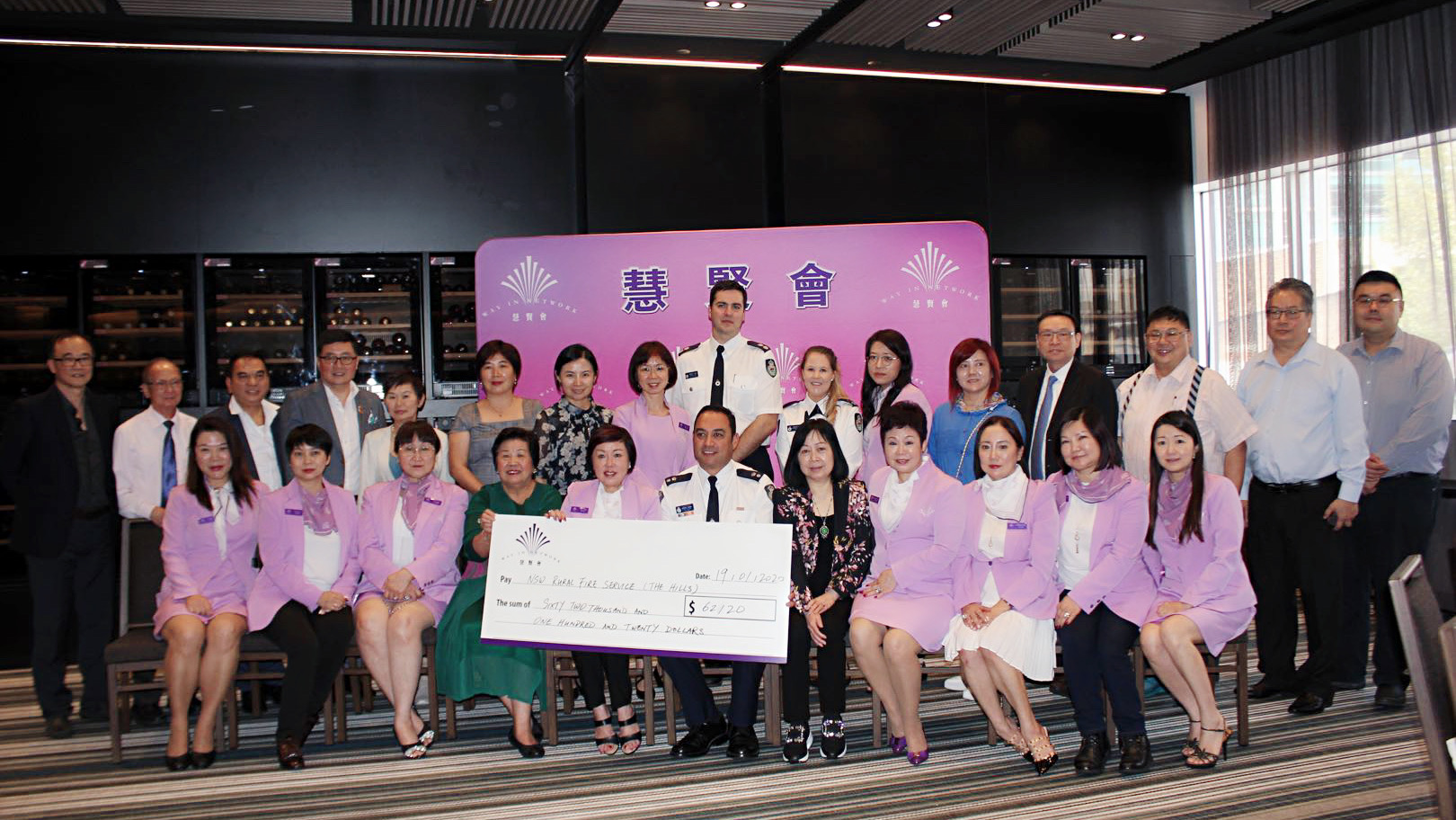 The current bushfire has been a world focus and heartbreaking disaster to all Australians. Many of the residents of the 6.3 million hectares of affected lands are so short of resources and in acute needs of help in many aspects.  Way In Network's women had also decided to organise a charity luncheon event to raise fund for the Bushfire Appeal.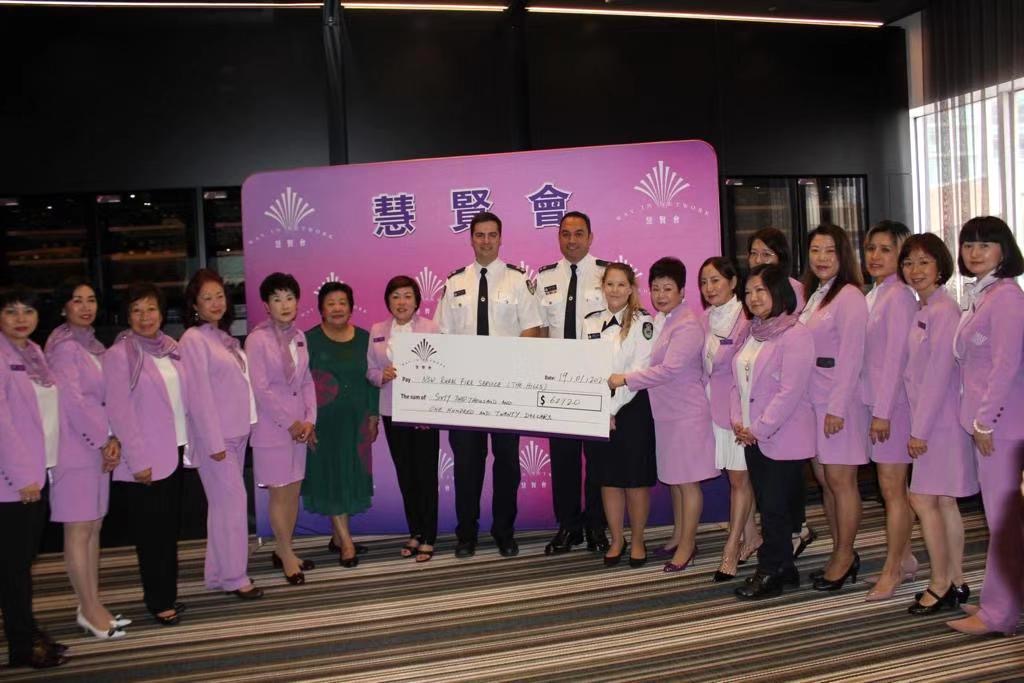 "As a community member, our Association  feels the hurt not less than any Australian, with the usual WIN spirit, we had organised a charity lunch for bushfire appeal . Thanks to the WIN ladies who had unanimously supported this initiative and acted promptly to organise the luncheon within a short period of just over a week. Great thanks to Eric & Linda Wong and their team from Golden Century Restaurant of having us hosting the charity luncheon at their place featuring the sumptuous vegetarian luncheon for the attendants.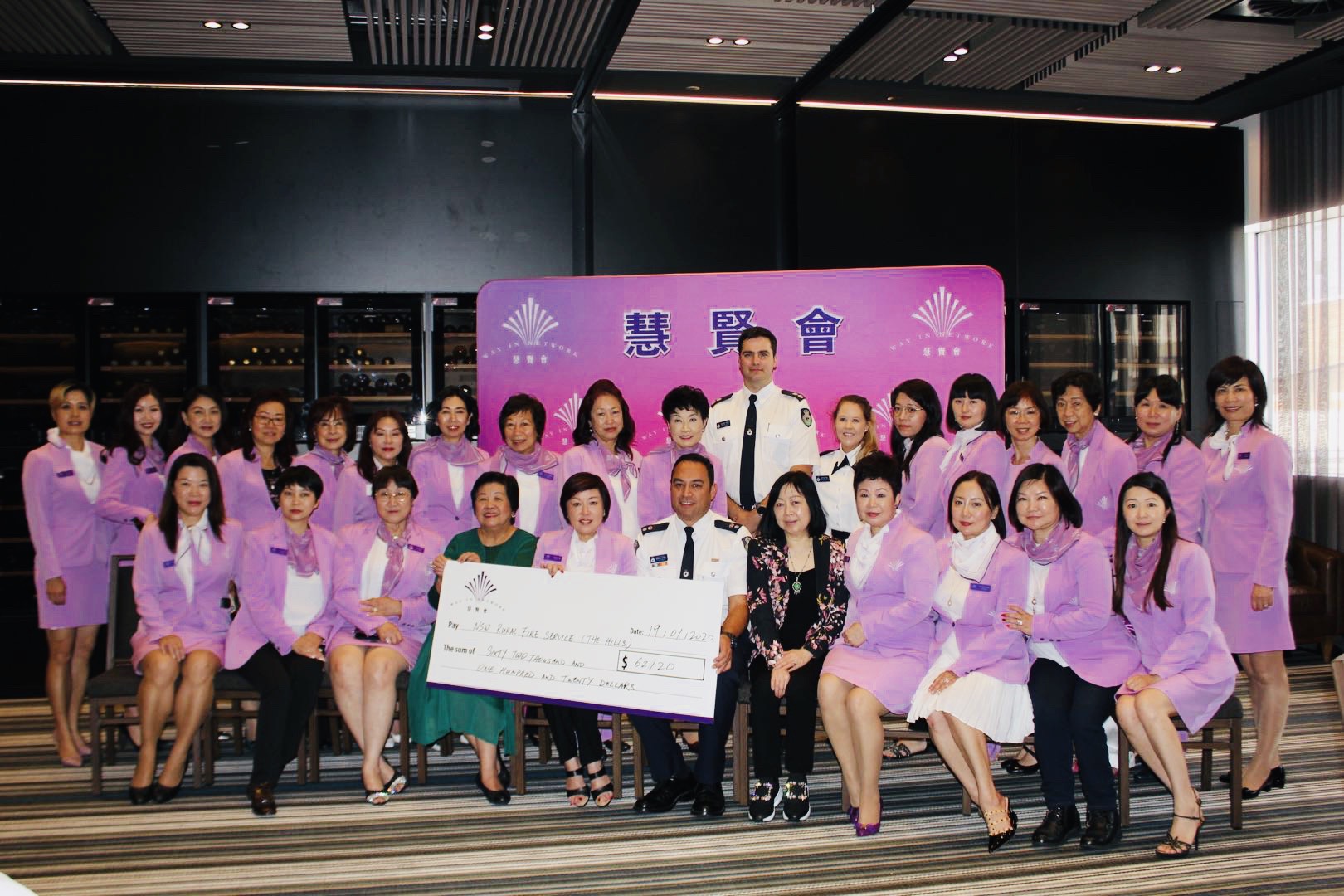 "All proceeds will be donated to NSW Rural Fire Services, being the longest and most representative organisation of such natural disaster, we believe that our raised  fund could support the affected residents' urgent needs more directly and precisely," said by Ms Annie Tang JP NSW, President of Way In Network.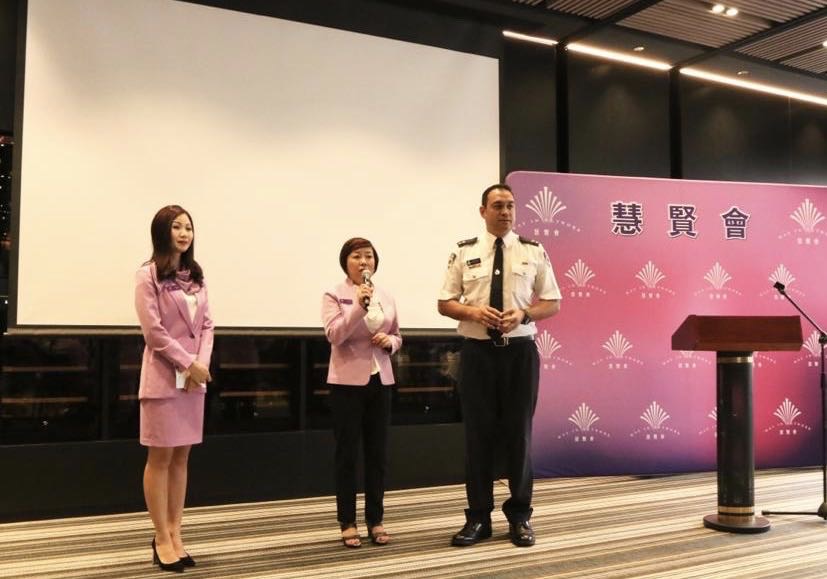 Way In Network Bushfire Appeal Luncheon was held on 19 January 2020 at Golden Century Restaurant.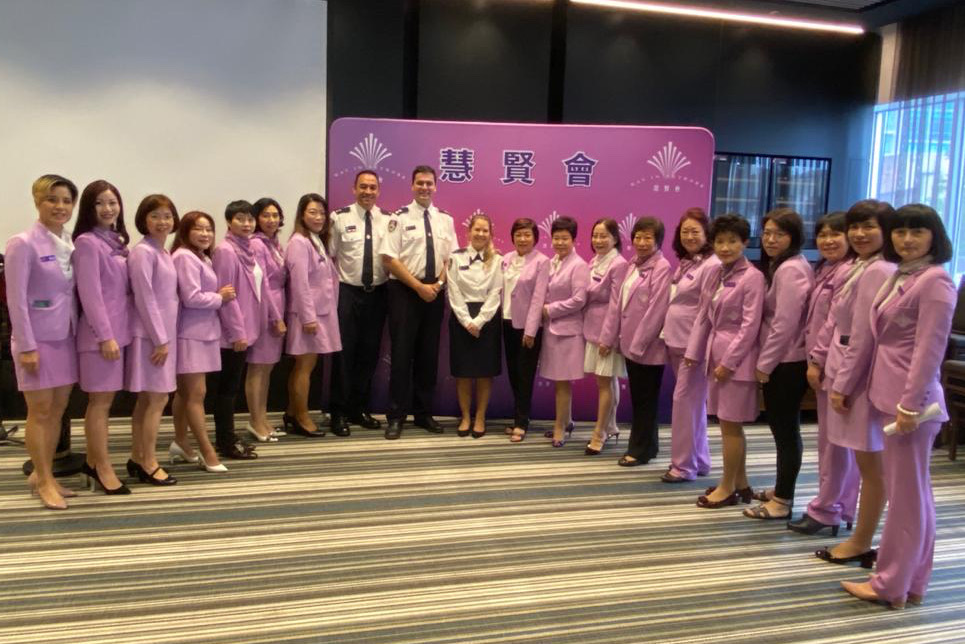 President of Way In Network – Annie Tang JP firstly had the Welcome Speech.
Mr Eric Wong – CEO of Golden Century Group had a speech to support this event.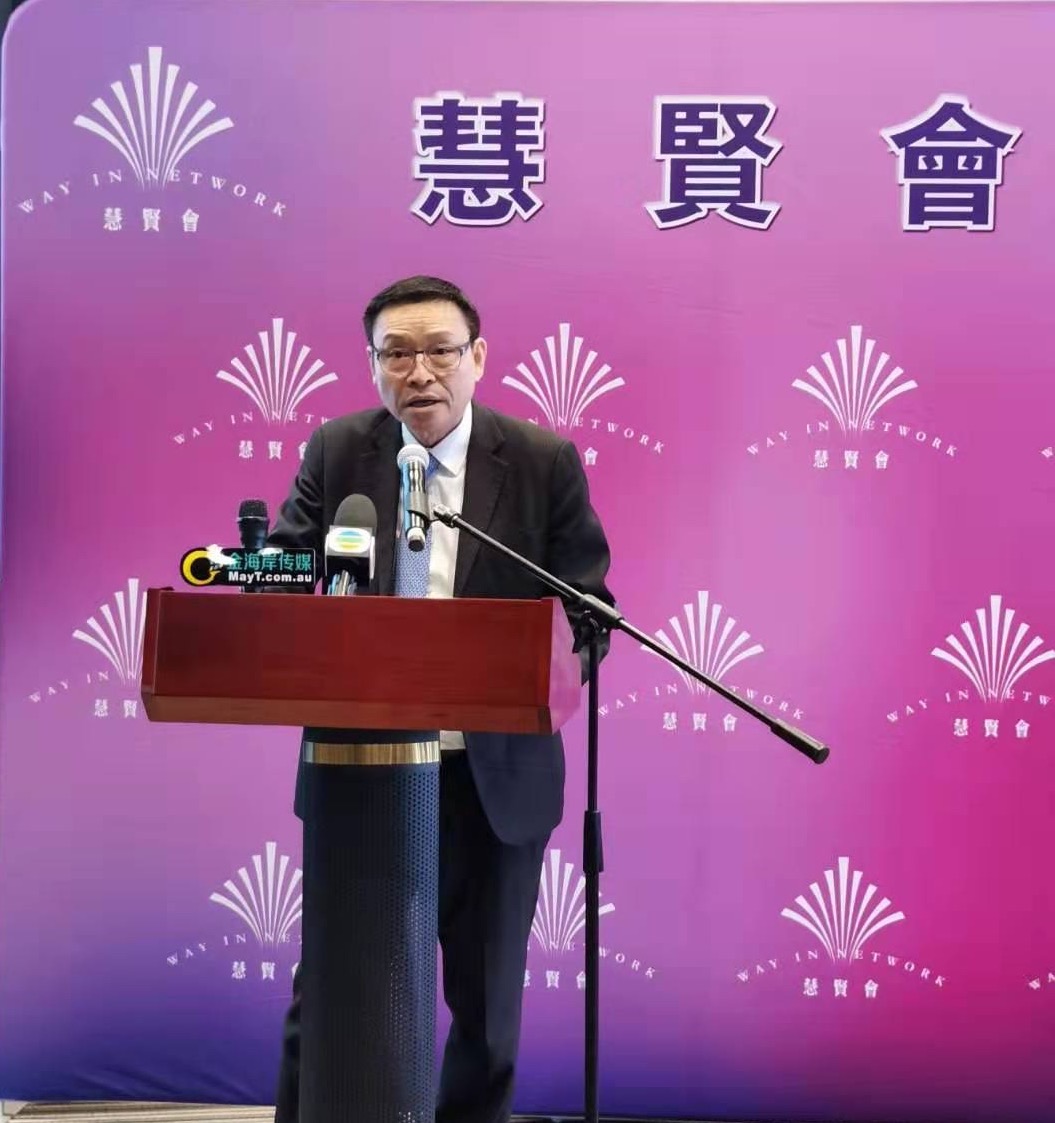 Superintendent Mathew Smith | A/ District Manager | The Hills – NSW RURAL FIRE SERVICE introduced The NSW RFS and thanked Way In Network for the great support.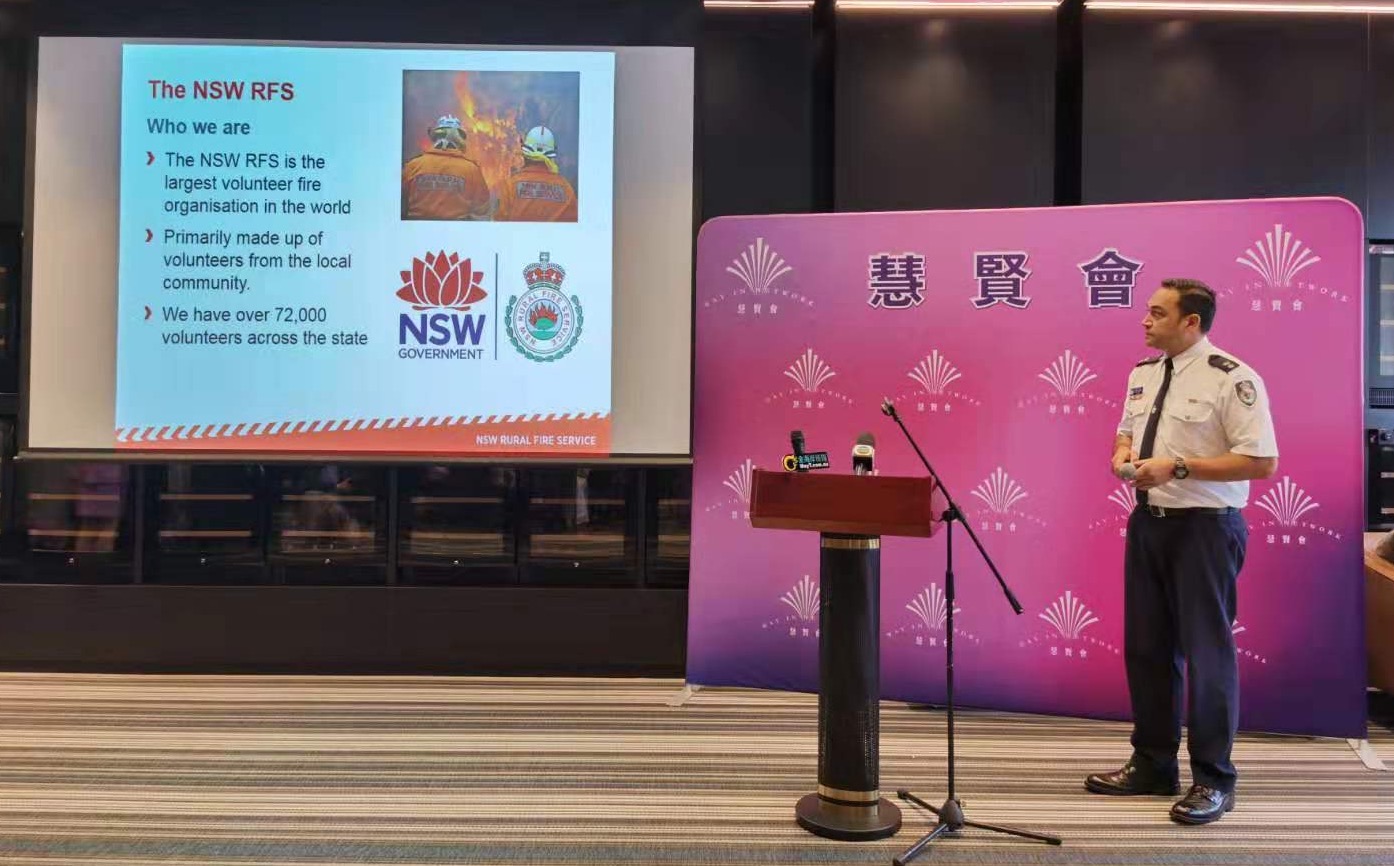 A photo session with officers at The Hills – NSW RURAL FIRE SERVICE and all committee members.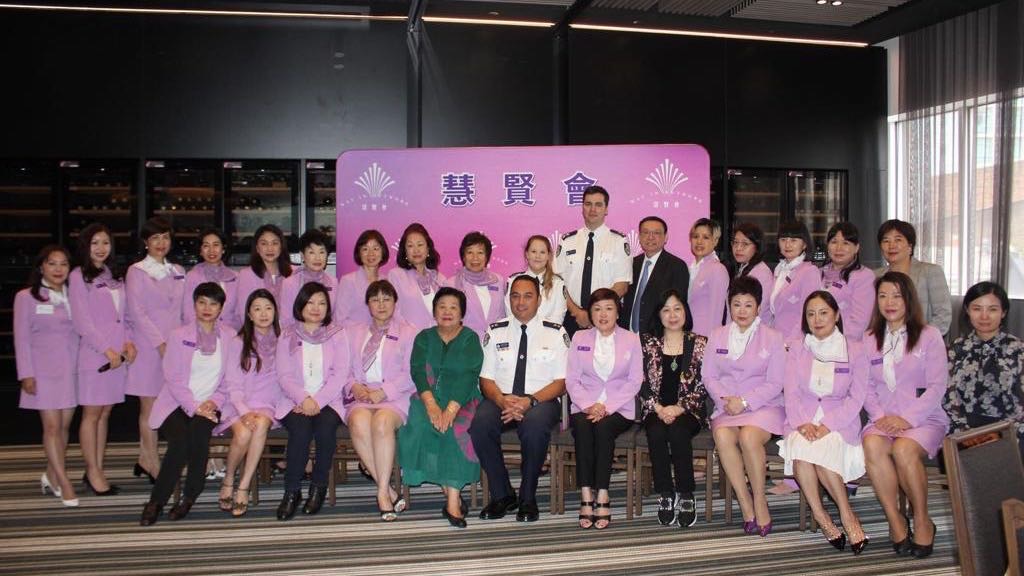 Advisor Florence Chau JP and Secretary Faith Tan acknowledged all donators and organisations.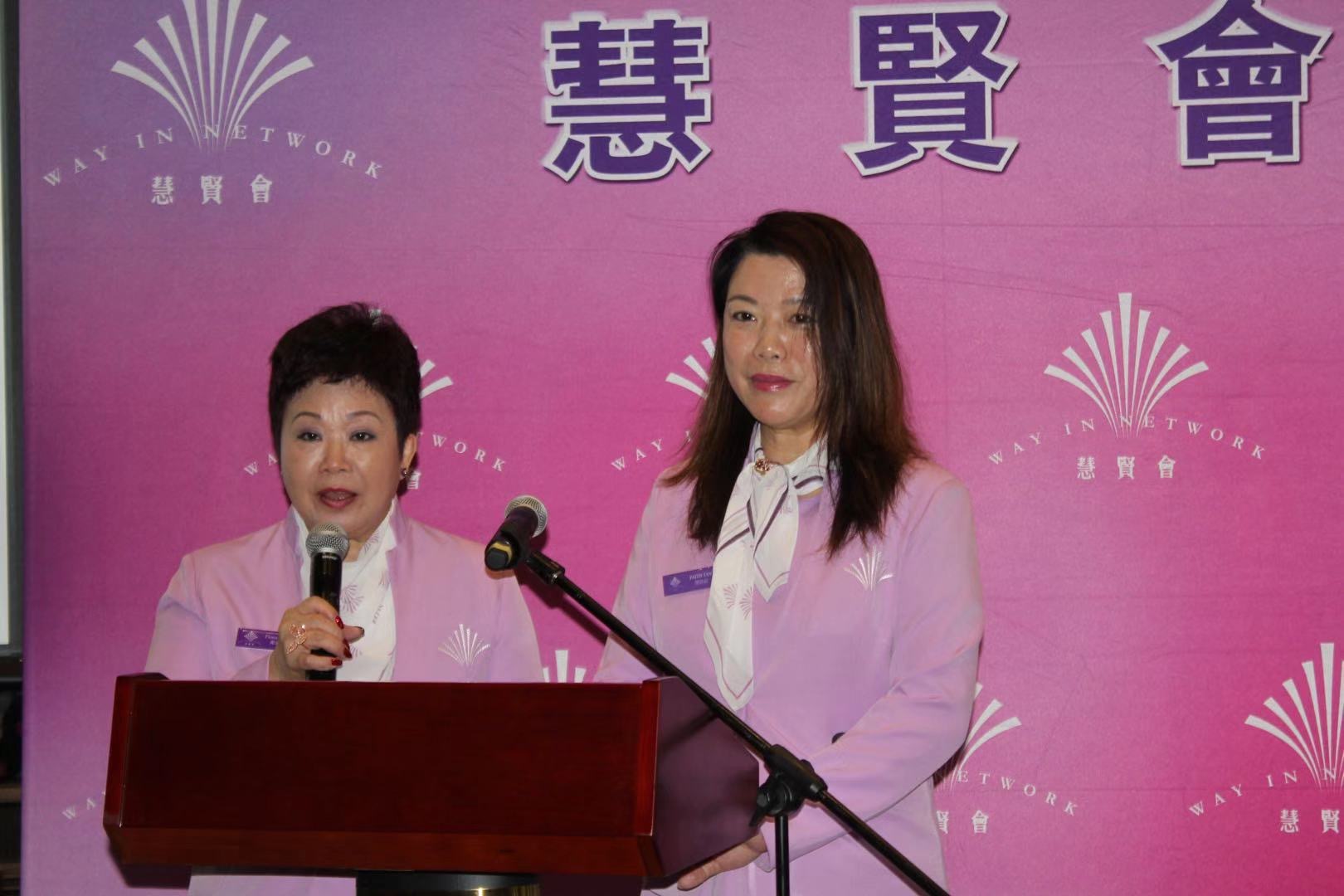 Advisor Linda Tang JP CFP and Treasurer June He announced total amount of fund raised reached $62,120.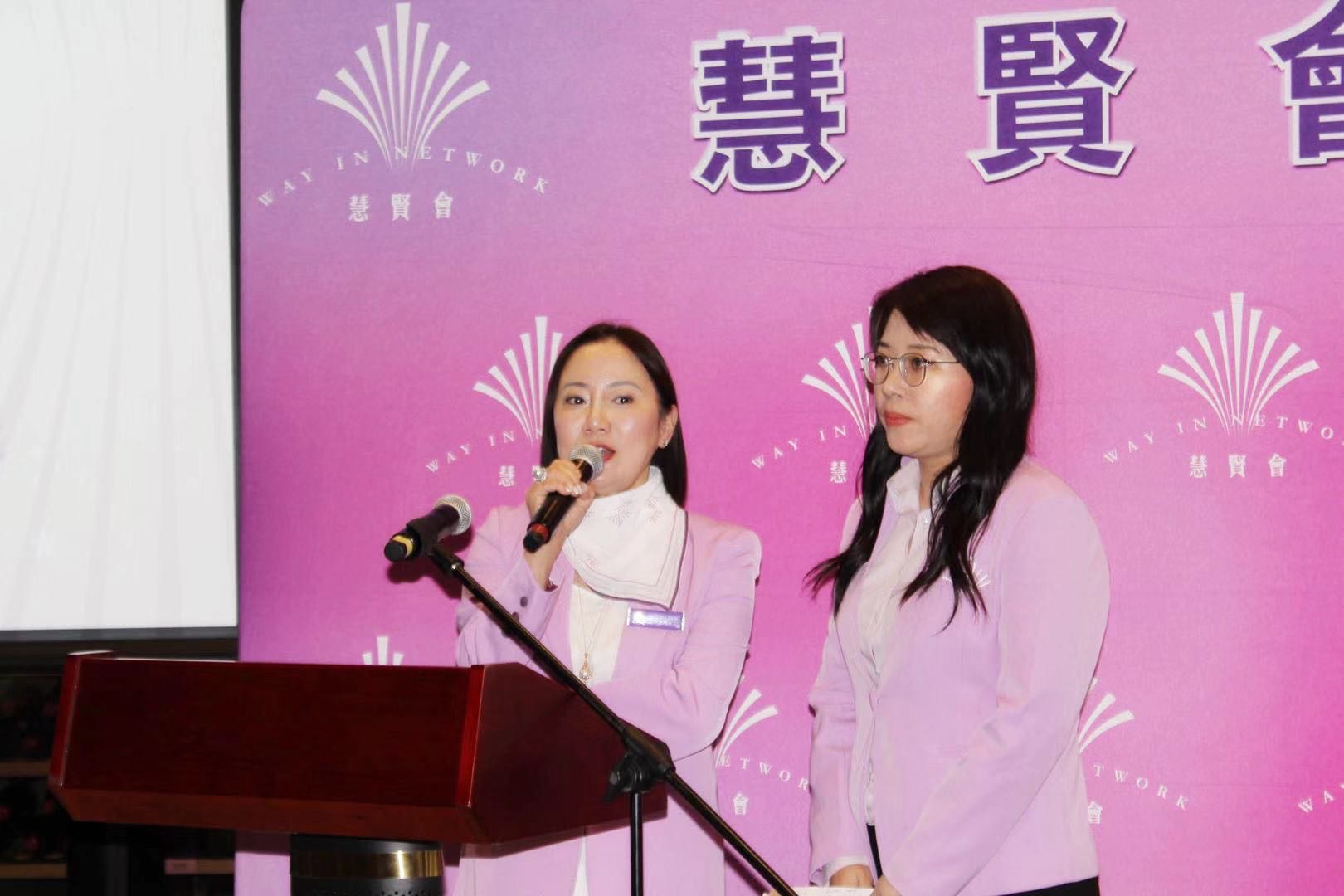 Cheque Presentation to The Hills – NSW RURAL FIRE SERVICE by all committee members.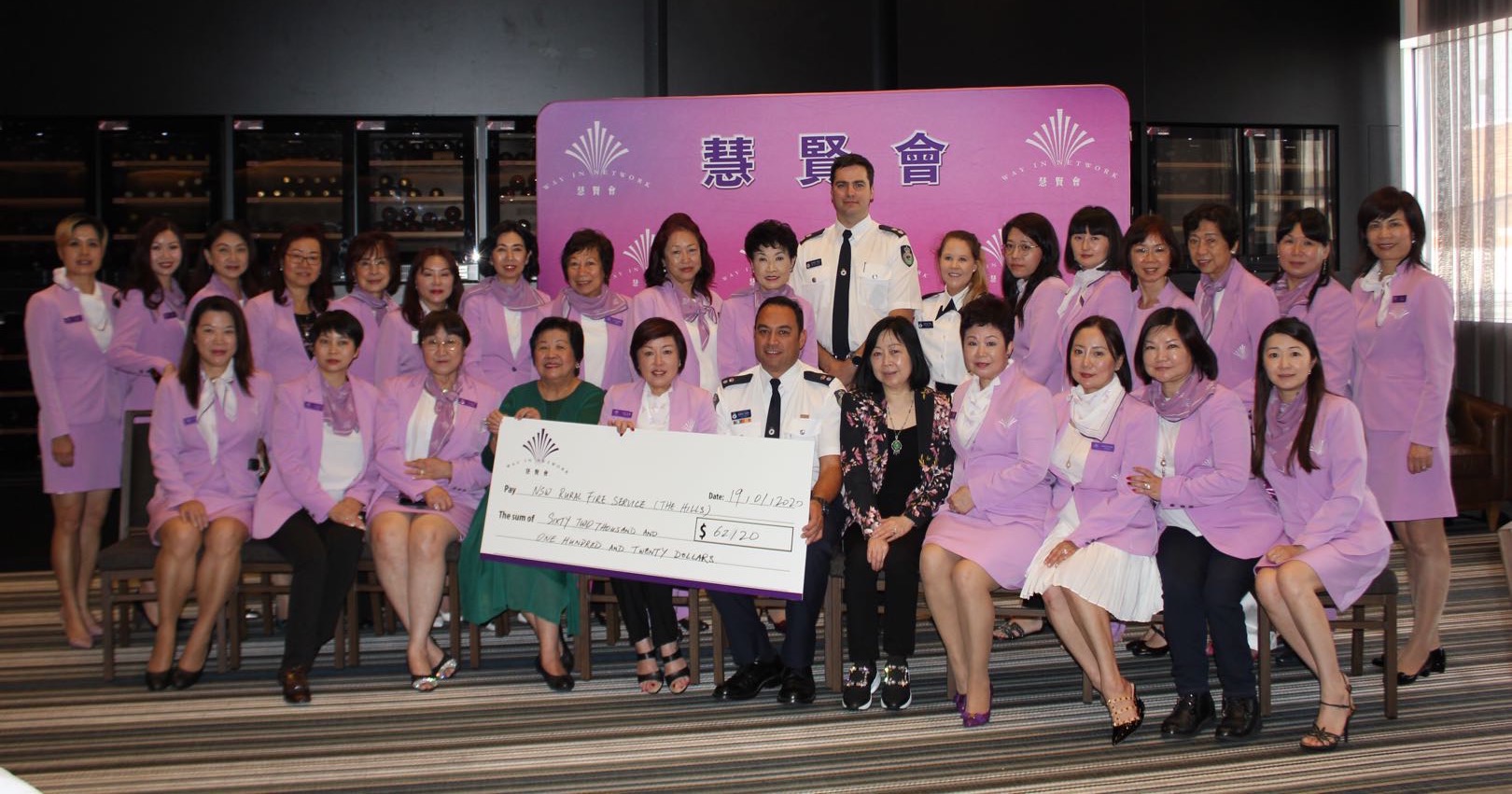 We are so grateful to every business who has got involved, in particular the team of Way In members, media friends, and the event committee who have volunteered their services and are working tirelessly behind the scenes to make this event happen.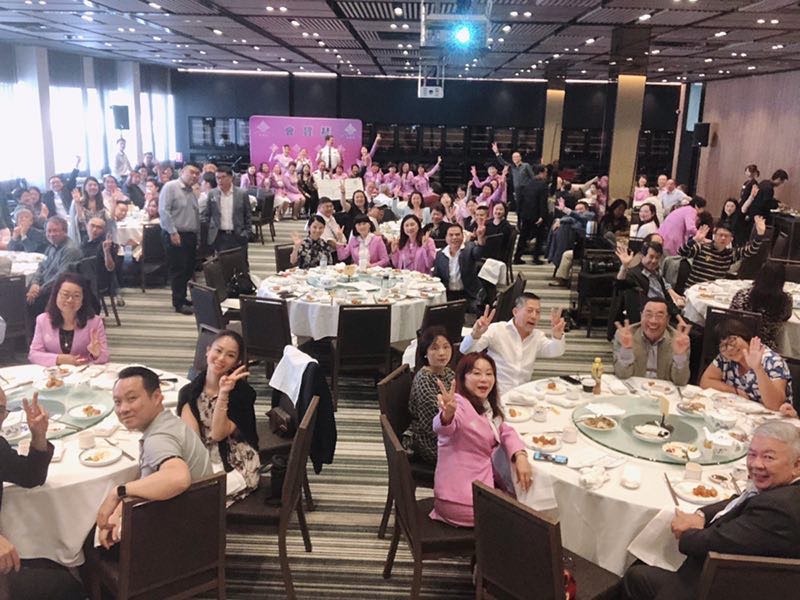 Special thanks to all of following supports: (Donation List)
Landcross Real estate
Landwise consultant Group P/L
Urban stellar Pty Ltd
Winnie Fok
Terence Chau
Pierre Leung
Ellie Huang
Vinco Hardware Pty ltd
Heng Fai Trading Co P/L
Chi Ying Linda Tang
National Auto Glass Supplies
Rita Chuyin He
Luming Li
Milton Park Management pty ltd
B&A CHAN super Fund
Tanabo P/L
Shinta Taylor
Chu Kuan Lam
Eugenia Lieu
Wagner Kwok
Hei Man Ng
Guan Lei Helen Chen
Han Ji
Lusheng Zhou
Rosanna Ng
Eric Ho
Diana Ma
Cindy Ling Liu and Zhenhg Feng Li
Brenda H Y Xiao and Co
Sau Ling Kong
Mandy Ho Man Van
Think and Grow Pty Ltd
Helen Sham-Ho
Shum's Watches & Jewellery
Karen Borda
Conny Cheng
Susanna So
Patrick Yeung
Christina Wu
Nan Lu
Shifu Liu
Hui Ping Mo
Acurancy insurance services P/L
Helena Chan
Beatrice Wong
Winnie Cheung
Therese Tong
Kenny T Lau/2AC
Golden Century Group
Dragon Australia Pty Ltd
2A Plus communications
Anthony H Tseung
Dr AKH Yeung
Jenny Wallis
Dr Dominic K.K.Pak
Royal Jewellery
Amy Peng
leung yick kwai
Ms Miao
Judy She
Wendy
Ching
To La
Mei He Cheng
Peter Sinn
Kan Qiu
Hin Wing Chung
Eric Tam
David Xu
Roy Che chung Ho
Whye Tong Ho
Grace Suk Yee Chow