Way In Network donate anti-epidemic medical supplies to support Mainland China, Hong Kong and Health Share NSW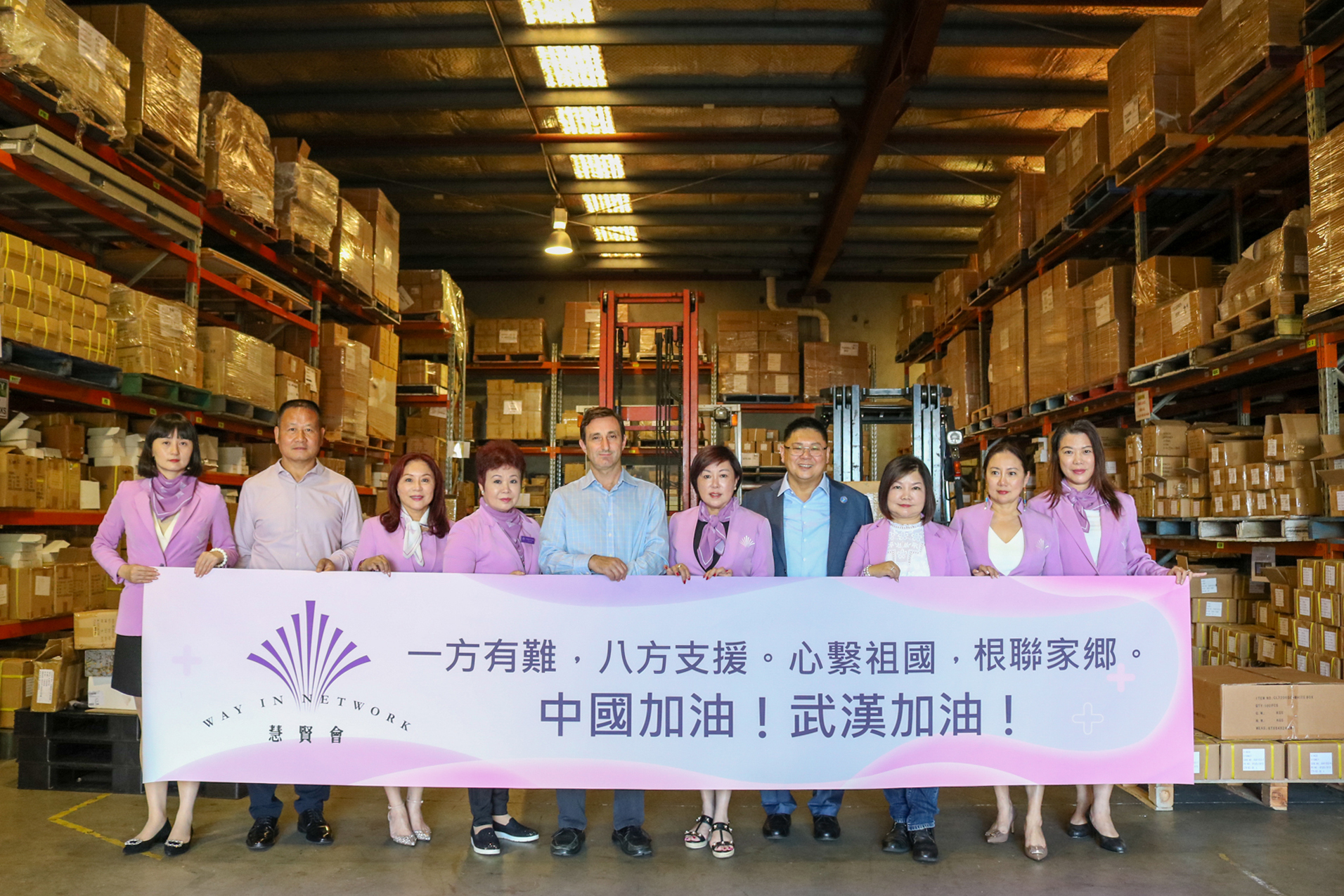 DONATION OF ANTI-EPIDEMIC MEDICAL SUPPLIES TO SUPPORT MAINLAND CHINA AND HONG KONG
The outbreak of Coronavirus began in Wuhan China and spreads rapidly and instantaneously across the world, caused confirmed infections in lots of places. Wuhan, as the originated detected city, the epidemic there is especially severe. While the front line medical staff are saving lives, there is an acute shortage of their own medical protection essentials such as protective goggles, medical masks, protective clothing and other resources.
In Hong Kong, south of China, some confirmed infections soon appeared. With concerns of the coronavirus growing into a pandemic and shoppers stocking up, it is very difficult to buy even one mask. It is quite heartbreaking when we see elderly people waiting for hours to collect mask, but fell into tears because they couldn't get one.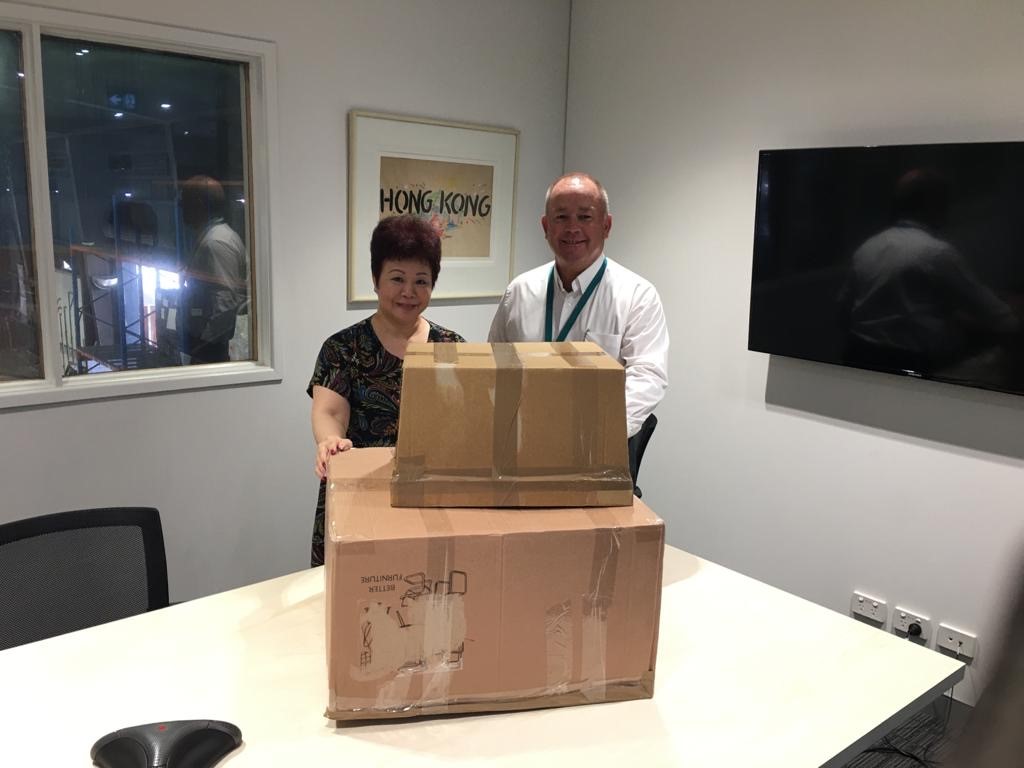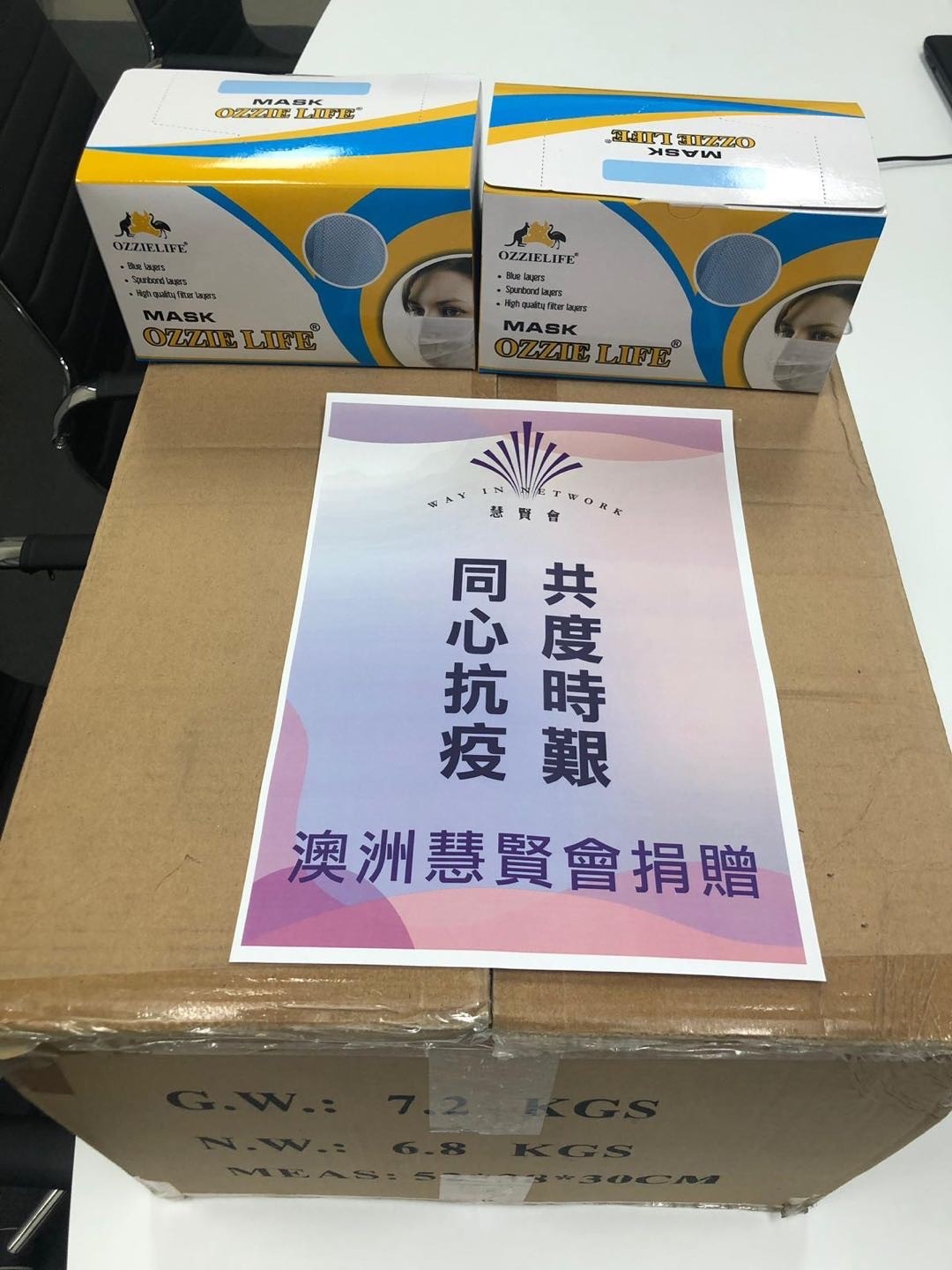 Although members of Way In Network are in Australia, we have never forgotten our homeland, hometown – China and Hong Kong. Therefore, in a short period of time, it was decided to raise anti-epidemic funds in committee meeting for the purchase of medical supplies to donate to Wuhan medical staff and distribute masks to the elderly in Hong Kong for free.
Annie Tan JP, President of Way In Network said, "All the Way In members and myself are sharing same feeling with our compatriots in Wuhan and Hong Kong for the current threats, mental and physical challenges they are facing. Everyone in the past few weeks were struggling to look for anti-epidemic medical supplies. While supporting the Chinese and Hong Kong compatriots, we also need to take into account the needs of Australia. Without affecting the local supply, after trying hard, we eventually purchased following supplies by coordinating with friends from various parties and through special channels: –
(1) Wuhan, Hubei – Donate protective goggles for medical use to the front line medical teams of six hospitals belong to Wuhan No.1 Hospital and Huangshi Women and Children Hospital.
(2) Hong Kong – Distribute protective masks to the elderly people for free in the traditional public housing area through officers of elected councillor office.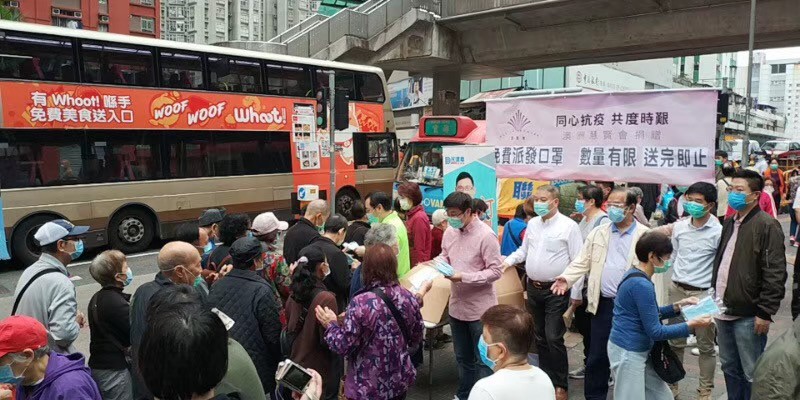 Special thanks to following organizations and companies for their kind assistance, so that Way In Network's anti-epidemic supplies can be delivered to these local area on time.
Wuhan Arrangement:
Mr. Warren Lam & Sydney Jiangmen Wuyi Business Association
Hong Kong arrangements:
Cathay Pacific
Prof Danforn Lim & Australian Chinese Medical Association
Finally, I would also like to thank Way In members for their consistent charity spirits, because of which we could quickly raised AUD $15,500 to purchase the above items. "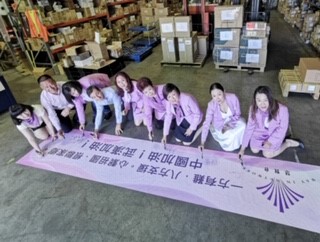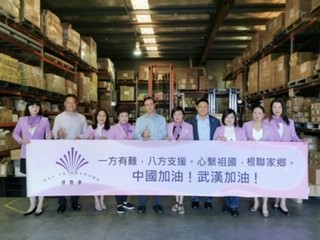 DONATION OF ANTI-EPIDEMIC MEDICAL SUPPLIES TO HEALTH SHARE NSW
The spread of COVID-19 pandemic also becomes severe in Australia, more and more confirmed cases were reported everyday. To support local community, Way In sisters donate 240 protective goggles to Health Share NSW for medical staff's use in those testing centers. We appreciate for the arrangement by Prof Danforn Lim from Australian Chinese Medical Association and our committee member Coco Zhou.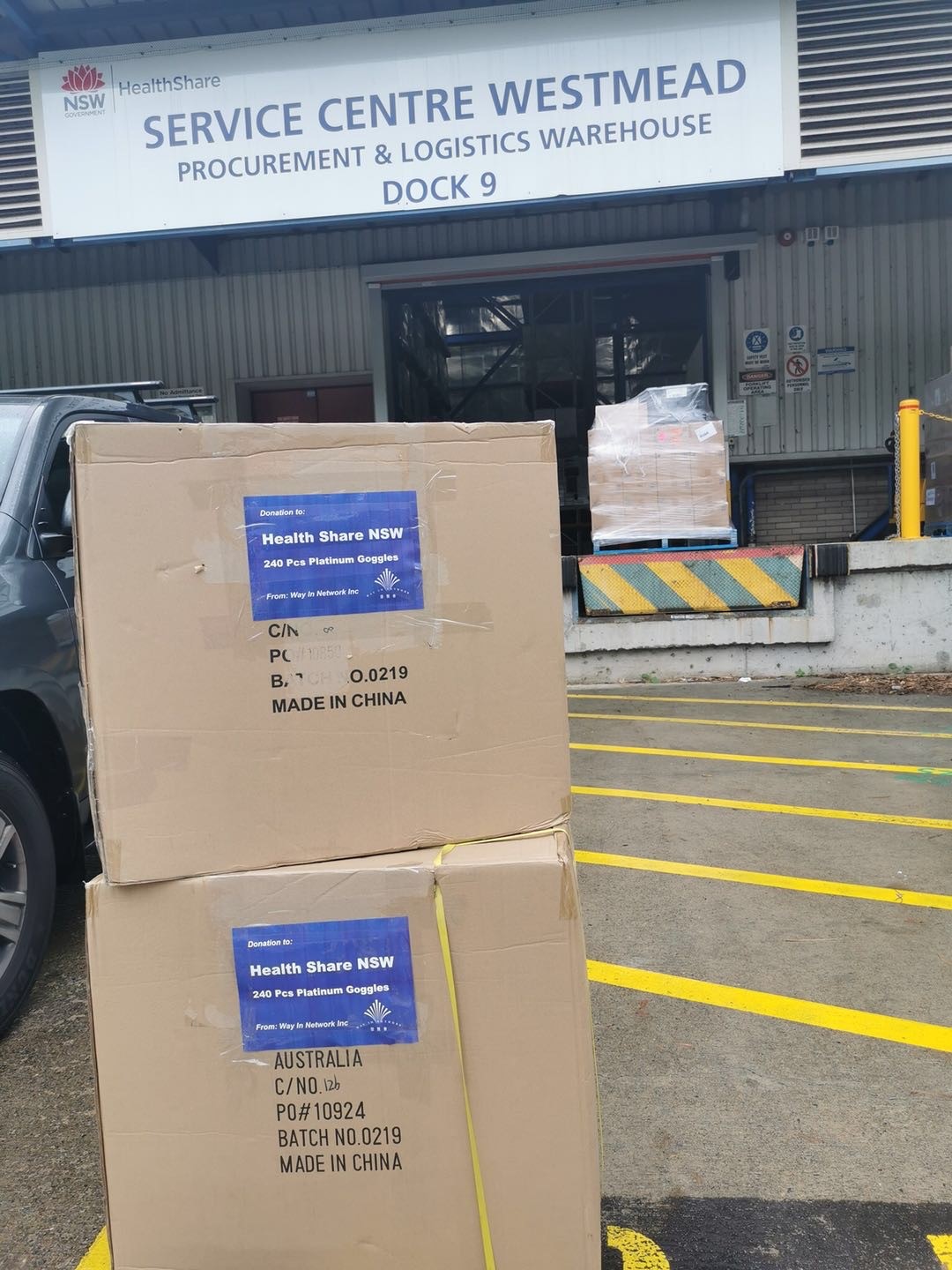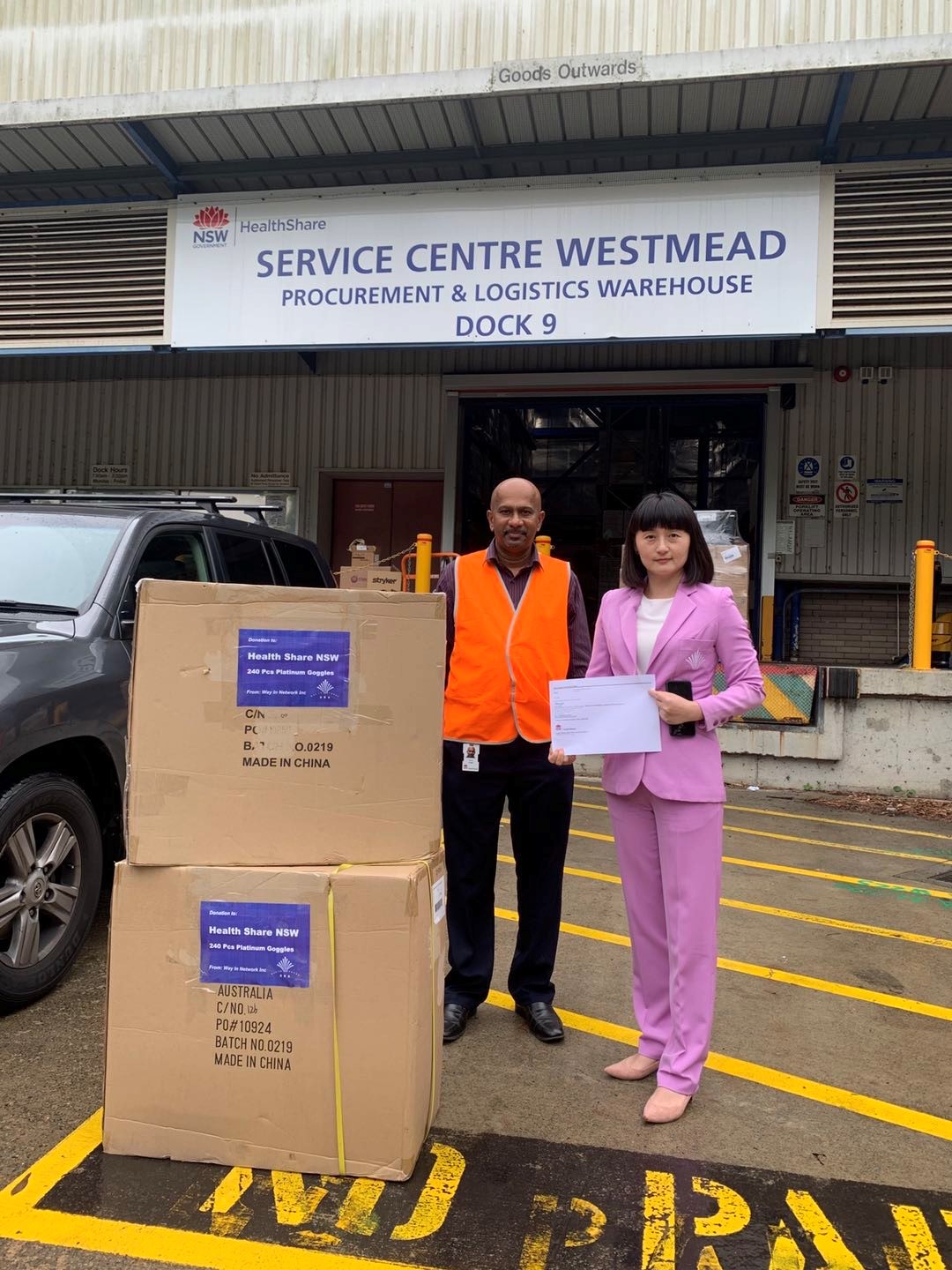 ATTEND MINISTER'S CHINESE AUSTRALIAN COMMUNITY ROUNDTABLE
A couple of days ago, Way In Network was invited to participate in the Minister's Chinese Australian Community roundtable hosted by the acting Minister for Immigration, Citizenship, Migrant Services and Multicultural Affairs, the Hon Alan Tudge MP with regards to the Australian Government's response to the Coronavirus outbreak. Fruitful discussions were had with regards to addressing the issues of overreaction within the Chinese & wider community, a number of Chinese representatives present at the discussion acknowledged the significant economic impact for local businesses and restaurants and worked very hard to improve the effect to Chinese communities via concerns about infection.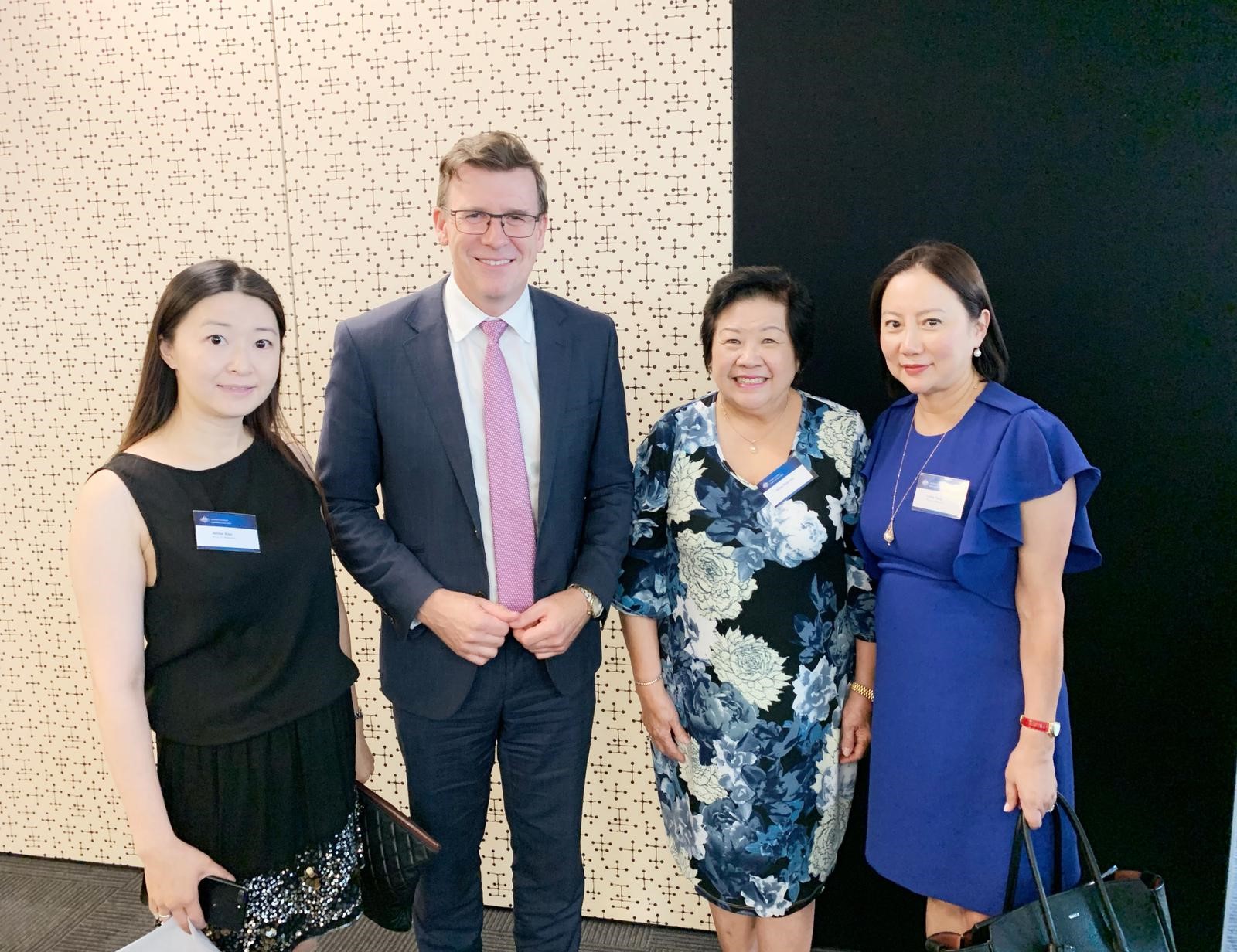 Linda Tang JP CFP, Advisor of Way In Network and Jessie Xiao, Vice President of Way In Network attend to the meeting and expressed their opinions. They raised questions in regards to the side effect of racism being faced by the Chinese community, and the concerns of immigration visa application not being able to be assessed because of travel restrictions.
The Minister's team responded that under the travel restrictions, Chinese who have urgent reasons to come to Australia can also grant permission through the application to local federal members.
The Minister also specifically emphasised that Chinese communities are actually "Risk Free". He hopes that everyone could share their doubts with Chinese Australian friends after the meeting. With all the efforts, we will once again promote the harmony of the Australian community and the prosperity of Chinese heritage demographics.
DONATION TO "THE ACCF COVID-19 EMERGENCY ASSISTANCE FOR INTERNATIONAL STUDENTS"
Australian borders were closed to all non-residents on 20 March 2020 and social distancing rules were imposed on 21 March 2020.  The Government was in emergency mode to help those in sudden financial hardship. While financial support was provided to many, international students were not qualified for Government assistance because of their residential status.  These international students who are stranded in Australia away from their hometowns, often have lost their casual jobs and are unable to sustain basic living expenses as a result of the pandemic.  Upon hearing this and despite being financial constrained ourselves, Australian Chinese Charity Foundation Inc (ACCF) offered to help the international students in this challenging time. Accordingly, "The ACCF COVID-19 Emergency Assistance for International Students" was launched on 29 April 2020, at the peak of the pandemic in Australia.
This project was successfully implemented with the support of ACCF's partner community organisations:
Metro Assist,
The NSW Spanish & Latin American Association for Social Assistance Inc.;
Uniting Harris Community Centre;
Counterpoint Multicultural Services;
Advance Diversity Services; and
Australian Indian Sports Educational & Cultural Society Inc.
Way In Network offered generous donation to support this project, helping more than 100 international students from around the world.
Donation list of the above activities:
Maggie Lo
Ellie Huang
Annie Tang
Rosy Li
Faith Tan
Milly Yang
Aileen Lin and Jason Huang
June He
Elsa Shum
Queeny Ho
Florence Chau
Elaine Kong
Brenda Xiao
Linda Tang
Daisy Lam
Rita He
Monica Chu
Shum's watches and Jewellery
Cherie Kam
Elizabeth Pang
Eugenia Lieu
Anny Chan
Gabby Kwok
Lisa harris
Cindy Li
Anton Bourtesv
Helen Chen
Helen Sham Ho
Linda Lam
Coco Zhou