Journey of Our Pearls – Way In Network 30th Anniversary Charity Ball Media Conference
6 April 2022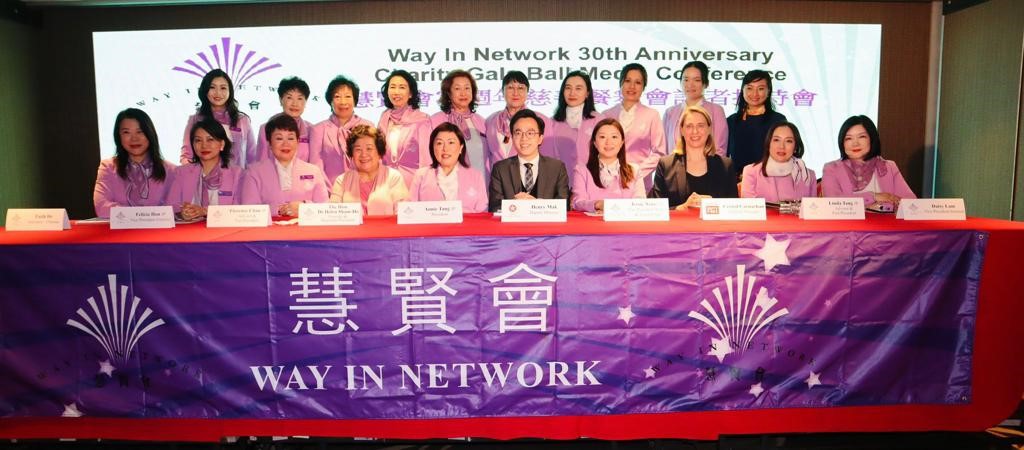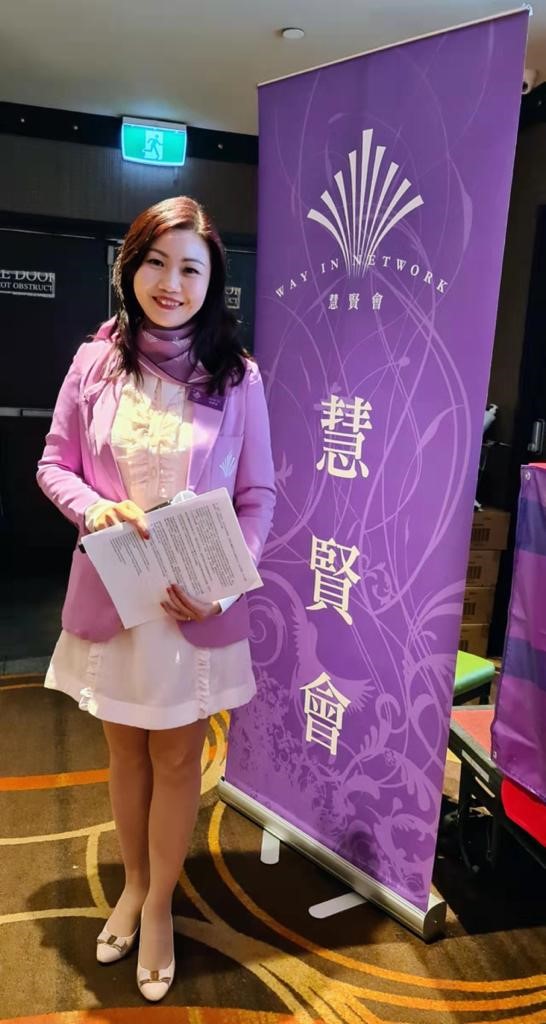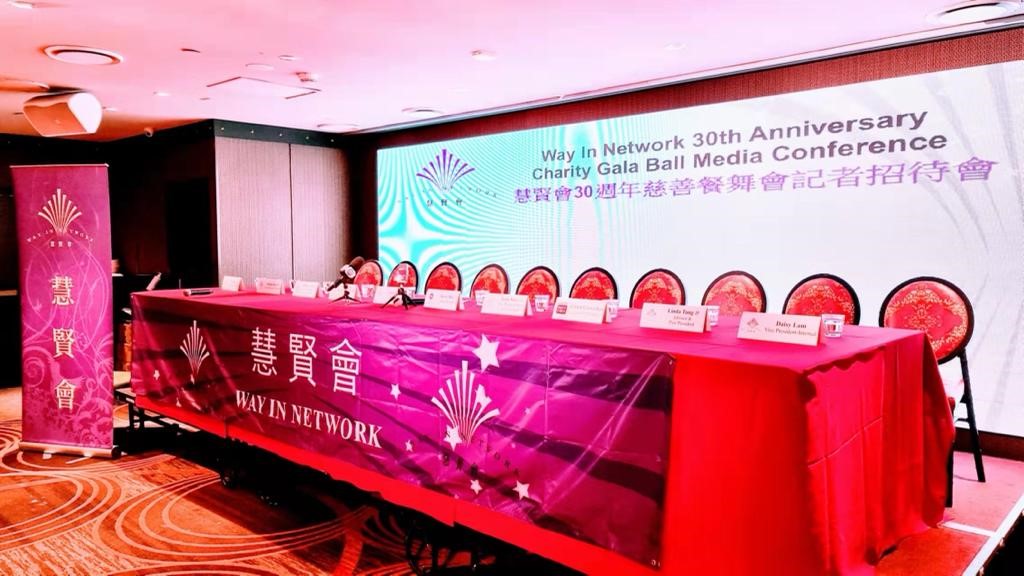 Way In Network held a press conference at The Eight Chinese restaurant today to release information on its major upcoming event "Journey of Our Pearls – Way In Network 30th Anniversary Charity Gala Ball".
The anniversary ball will be hosted at the Fullerton Hotel Sydney on Saturday, 30th April 2022.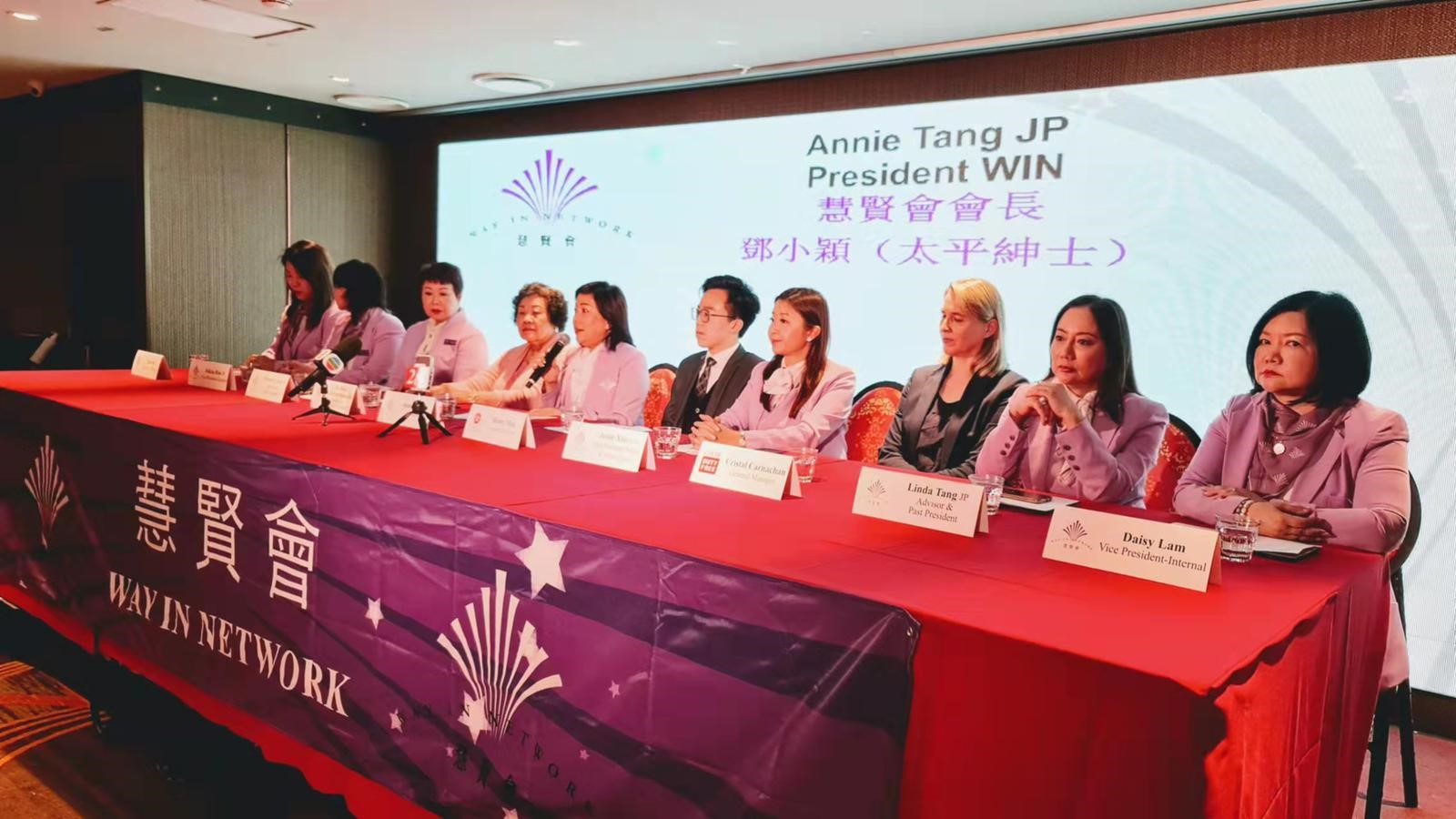 Ms Annie Tang JP (President) opened the conference by welcoming all guests, and was proud to announce "On behalf of Way In Network I am honoured to announce to you all, that Way In Network has reached this proud milestone of 30th Anniversary, we have evolved from a small ethnic women's group to a well recognised association with donations over $3.6M going to a wide spectrum of charities.
I feel humbled and with my sincere thanks to all past presidents and members for having walked through this charitable journey, building a solid foundation with our unique culture and shared values, supporting each other and reaching out to those that are less fortunate and disadvantaged.
As an important milestone event, we hope to celebrate by broadening the scope of our beneficiaries to include sectors such as women and children's wellbeing, health care and age support, medical research, etc. Thirteen nominated beneficiaries have been ear marked for a total donation forecast of $60K, with additional $20k + funding already raised for the current flood appeals."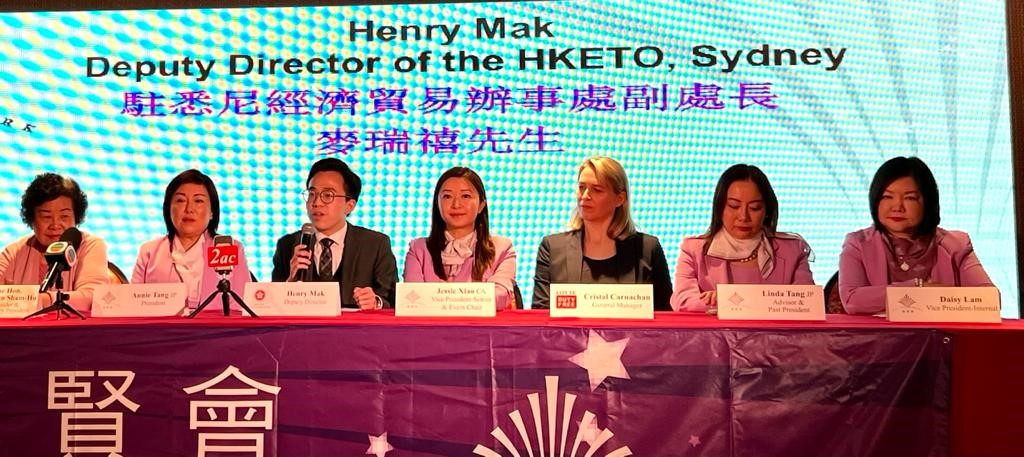 Mr Henry Mak (Deputy Director of the Hong Kong Economic and Trade Office, Sydney) commended Way In Network for its dedication to elevate the community through various charitable initiatives and projects. "The achievements and contributions made by Way In Network have been remarkable and widely recognised by the community.  The Network has an important role, not only for the positive energy brought upon by its meaningful work, but also as a cornerstone to building a more inclusive society for the future generations to come.  We look forward to celebrating the Network's 30th anniversary together with the community at the charity gala ball," he said.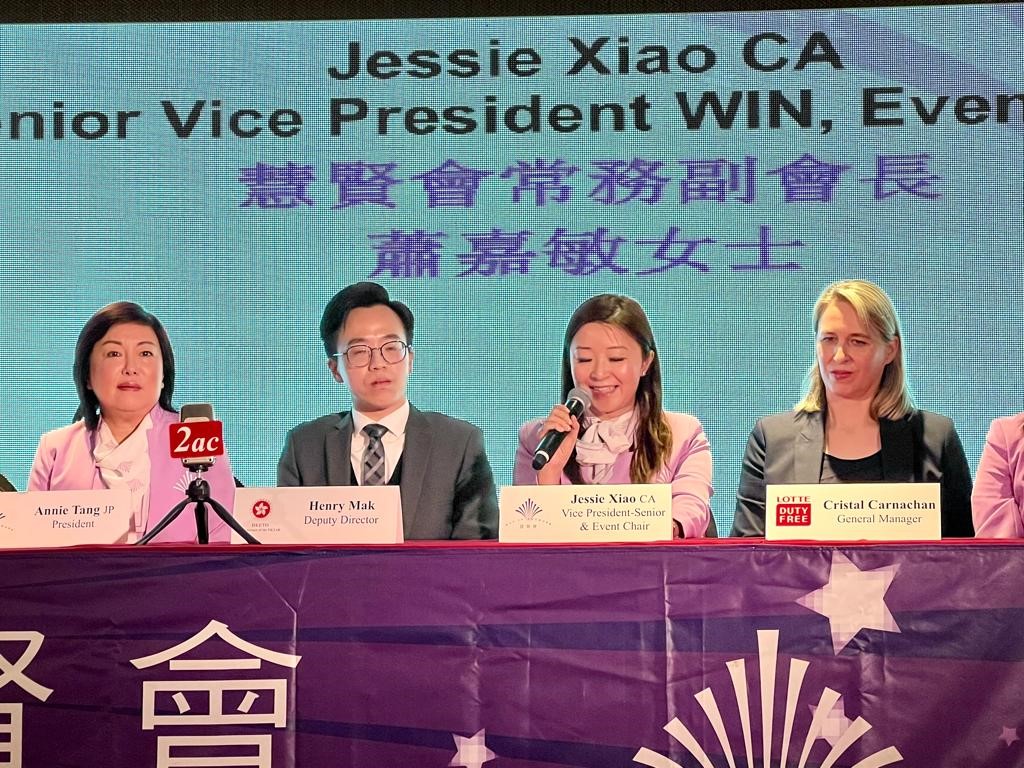 Ms Jessie Xiao (Senior Vice President) has been nominated as the event chair, in her speech, she shares her joy in the overwhelming support that Way In has received, with confirmed guests of 350, as well as over 40 corporate sponsors and personal donors (supporters per the acknowledgement list). Despite challenges surrounding COVID, we have been able to organise such a wonderful event with the selfless efforts by our sisters.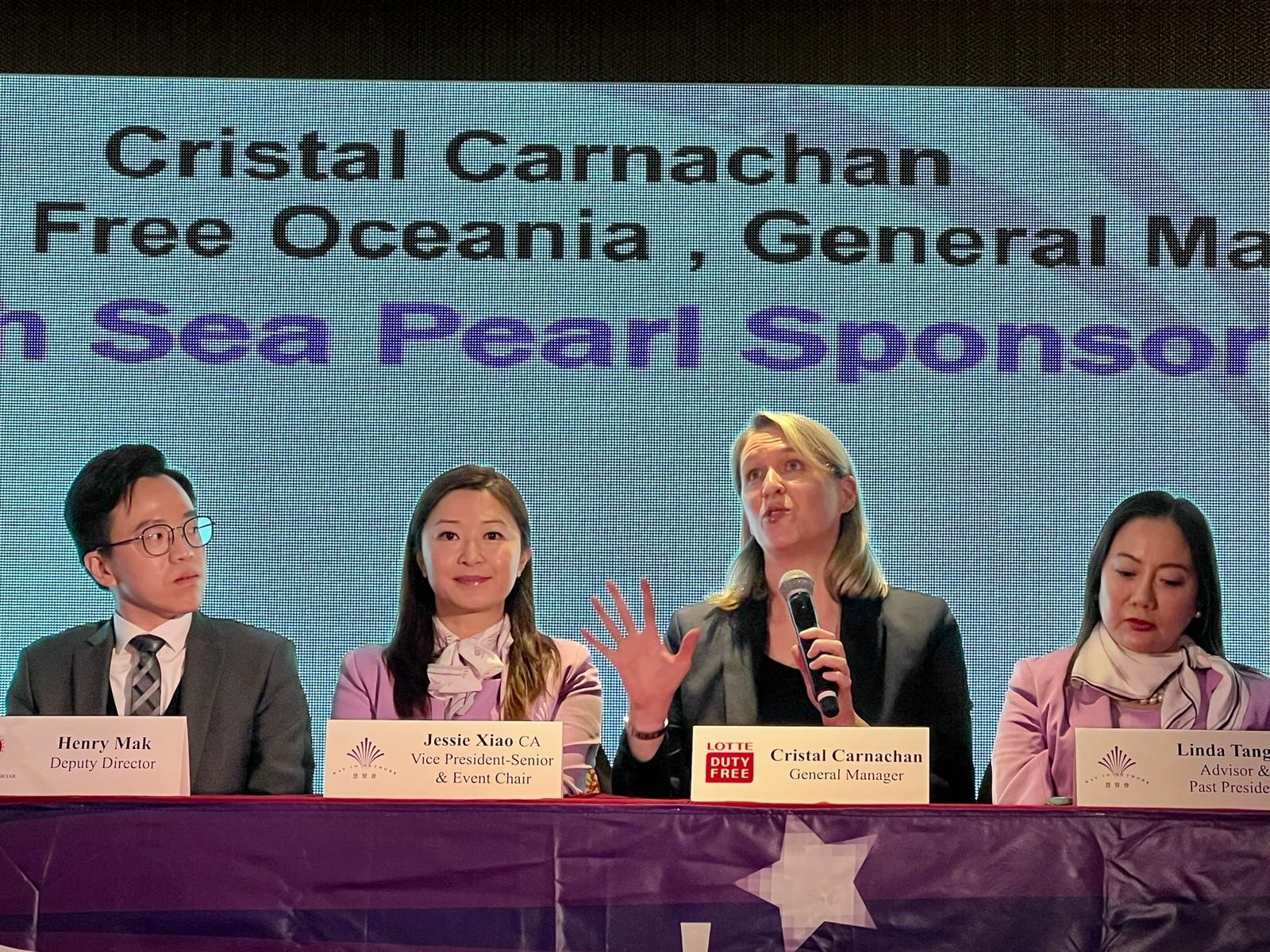 Ms Cristal Carnachan (General Manager of Lotte Duty Free Oceania, the South Sea Pearl Sponsor) commented on the collaboration opportunity: "Thank you for the opportunity to speak to you today, and to partner with the Way In Network to celebrate your 30th Anniversary. Lotte is the second largest Duty Free retailer World Wide, with more stores within Australia than any other Duty Free operator. We're excited to announce, that in May 2022 we will be expanding our Australian footprint, with the opening of a world class, multi-level boutique on the corner of Pitt and Market Street in Sydney. We are excited to support this Womens Way In Network in celebrating their 30th Anniversary. Our partnership with the Way In Network is one we seek to maintain on an ongoing basis. The work the Way In Network do is highly commendable and we are thrilled to be able to support your membership."
The organising committee went on to share more information on that night's programme, auction, and lucky draws.
Ms Daisy Lam (Vice President-Internal) who oversees the auction programme said "thanks to our sponsors, we are proud to present auction items from a variety of luxury goods & gourmet experiences.
Ms Florence Chau JP (Hon. Advisor), in charge of silent auction and lucky draw said, "we have to thank all donors for donating all the beautiful gifts. This year's premium lucky draw prizes start from $300 upto $5000 worth of furniture, and the standard raffle prizes start from $100 each. There are 10 silent auction items made up of luxury goods & experiences."
Ms Linda Tang JP (Hon. Advisor) outlined the performances for the night, "we have to thank our long term supporters for sponsoring and performing while we witness the footprints made by Way In from a series of historical images, we hope to bring the most spectacular and unforgettable visual experience for all to enjoy."
Ms Felicia Hon, the Vice President (External) of Way In Network goes on to thank and acknowledge all the donors of monetary contribution, with Ms Faith He, the Secretary (Chinese) of Way In Network giving a brief on all the selected beneficiaries for the upcoming charity ball.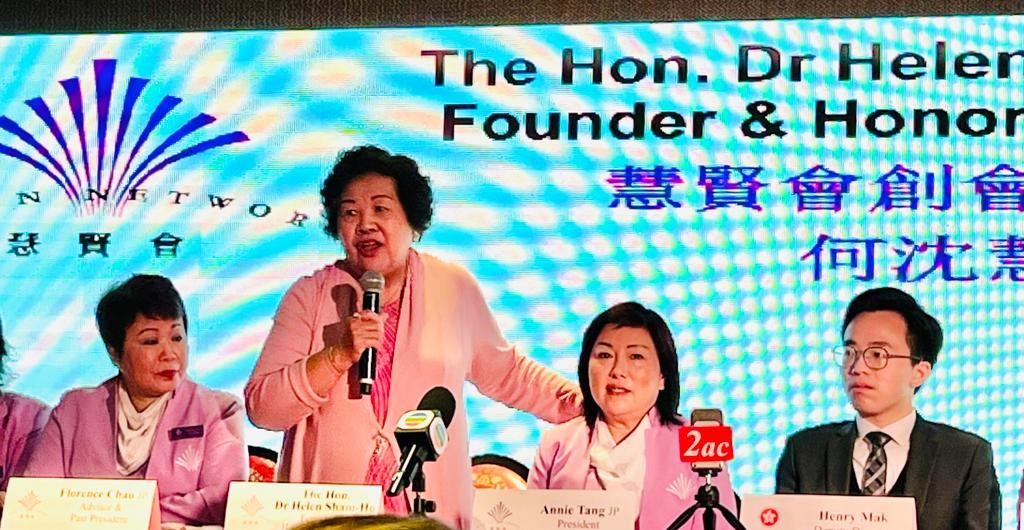 The Hon. Dr Helen Sham-Ho OAM JP, the founder of Way In Network presented her Vote of Thanks to the media friends, all the personal friends and corporate sponsors for their long term support & encouragement to Way In Network. She outlined the history of Way In, the gradual growth of the organisation, the hard work & contribution back to the local community, raising funds for both local & overseas charitable organisations to support worthy causes. Last but not least, she praised all the Way In sisters for their wonderful united efforts under the successive leadership of all the past presidents and committee throughout its history.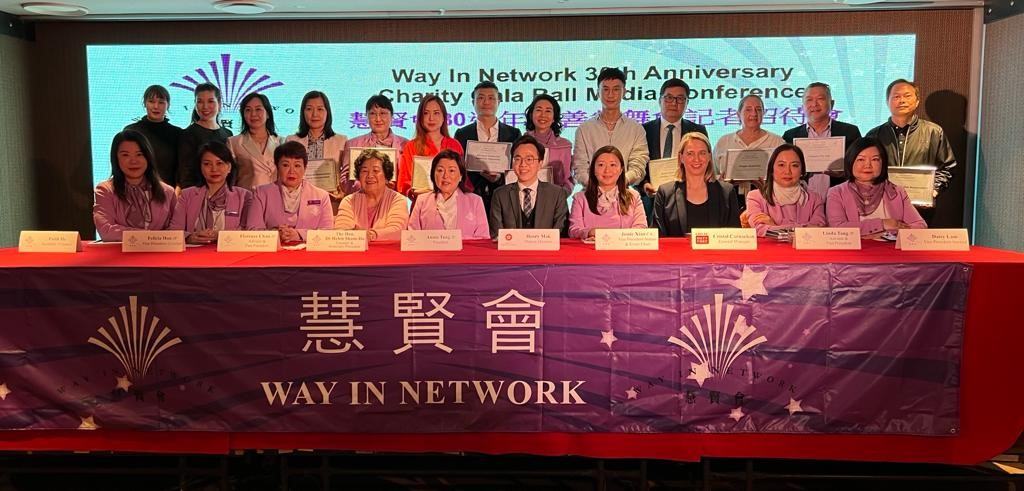 Way In Network acknowledged all the individual donors & corporate sponsors as per the list attached.
South Sea Pearl Sponsor ($20,000)
Lotte Duty Free Oceania
Tahitian Pearl Sponsor ($10,000)
National Auto Glass Supplies
Akoya Pearl Sponsors ($5000)
Hong Kong Economic & Trade Office, Sydney

Urban Agency

Global Project Marketing
Hanasoft Pty Ltd
Tiara Nail Spa
Heng Fai Trading Co. P/L
Landcross Real Estate
Think & Grow Pty Ltd
Advisory Centre for Australian Education
Freshwater Pearl Sponsors ($3800)
Australian Chinese Jockey Club – Sydney
Australian Zhuhai Association
Chinatown Physiotherapy Centre
E Smart Finance Pty Ltd
Ettason Pty Ltd
Shaw & Partners Financial Services
Taste of Shunde
Urban Stellar
Vinco Locks Pty Ltd
Auction Item Sponsors
Lotte Duty Free Oceania
Paspaley Pearls
Zilver Group
Shum's Watches & Jewellery
Ah Lam's Foodie Club
Christian Louboutin
Diageo Australia
Grand Prize Special Donation
Australia Shunde Association of Commerce Inc
Performance Sponsors
Tony Cheng, Chairman of Tong Fa Group

Edward Lee, Singer
Charity Donation
June He
Linda Tang
Lisa Harris
Florence Chau
Ellie Huang
Daisy Lam
Kong's (Aust ) Pty Ltd
Shing Lung Agencies P/L
Benny He
Rita He
Faith Australia Pty Ltd ATF Faith Family Trust

Tony Cheng, Chairman of Tong Fa Group
Queeny Ho
Joseph Pang
Scott Yung
Exclusive Beer Sponsor
TsingTao Beer
Nominated Beneficiaries
Australia Chinese Medical Association (ACMA)
Australian Gynaecological Cancer Foundation (AGCF)
ACCF Special Appeal
CanRevive Inc
Chinatown Bilingual Support Group Parkinson NSW
Chinese Parent's Association – Children with Disability
China Vision
Cambodia Vision
Counterpoint Multicultural Services
Indochinese Aged Care Services
The Westmead Institute for Medical Research
St George & Sutherland Medical Research (SSMRF)
Sydney Children's Hospitals Foundation
Flood Appeal Donation
Lismore Council Flood Appeal & SES Hawkesbery Unit