Way In Network 30th Anniversary Charity Gala Ball –
"

Journey of Our Pearls

"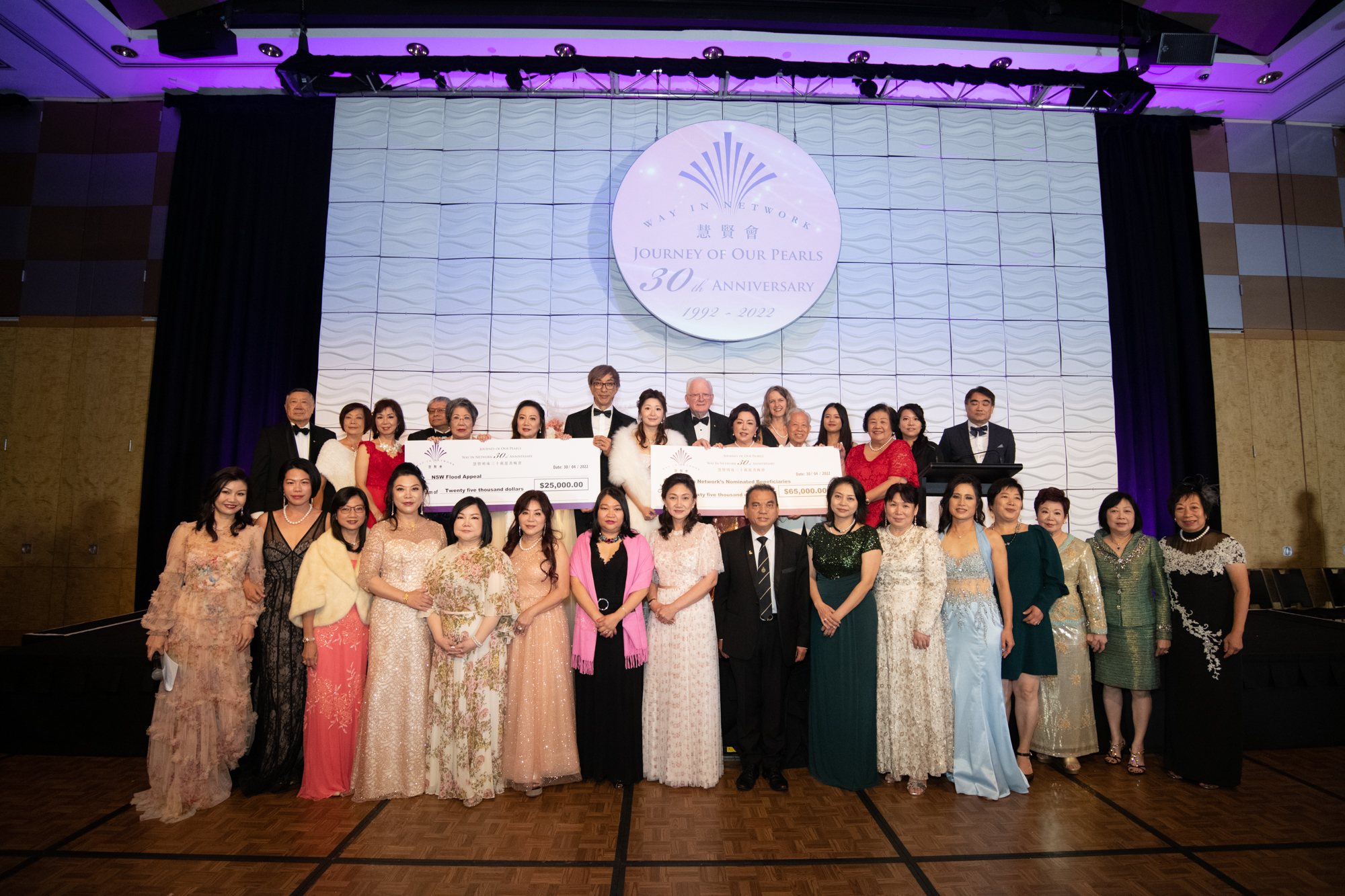 Press Release
30 April 2022
Way In Network hosted its 30th Anniversary Charity Gala Ball "Journey of Our Pearls" at the Fullerton Hotel, Sydney this evening with over 350 guests, including over 40 corporate sponsors & personal donors.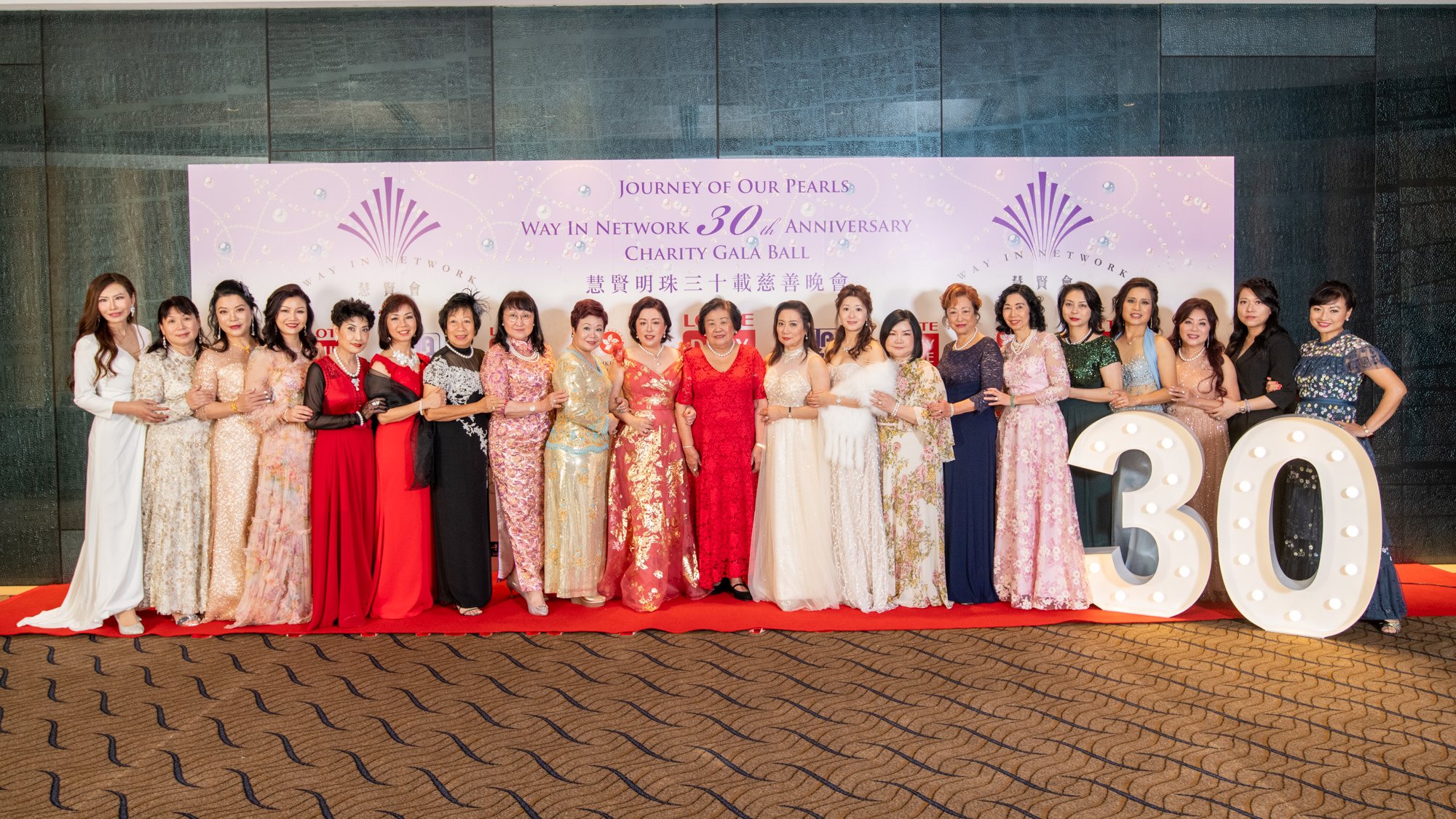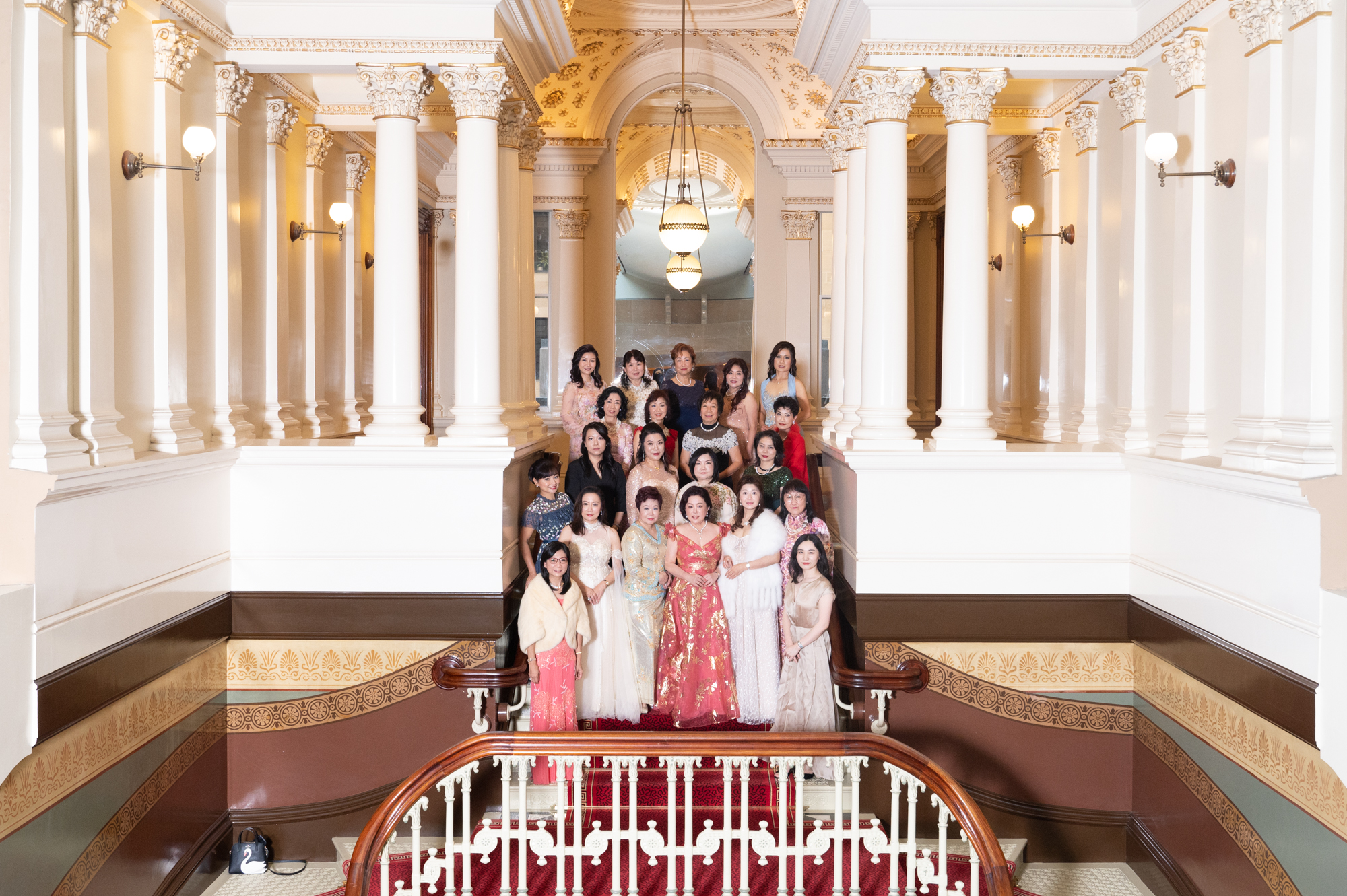 The following guest of honour were invited to witness our achievements over the 30 years history:
The Hon. Mark Coure MP – Member for Oatley, Minister for Multiculturalism, Minister for Seniors, Representing NSW Premier the Hon. Dominic Francis Perrottet
Mr Jason Yat-sen Li, Member for Strathfield, Representing NSW Leader of Opposition Mr Christopher John Minns MP
Miss Trista Lim, Director of Hong Kong Economic and Trade Office, Sydney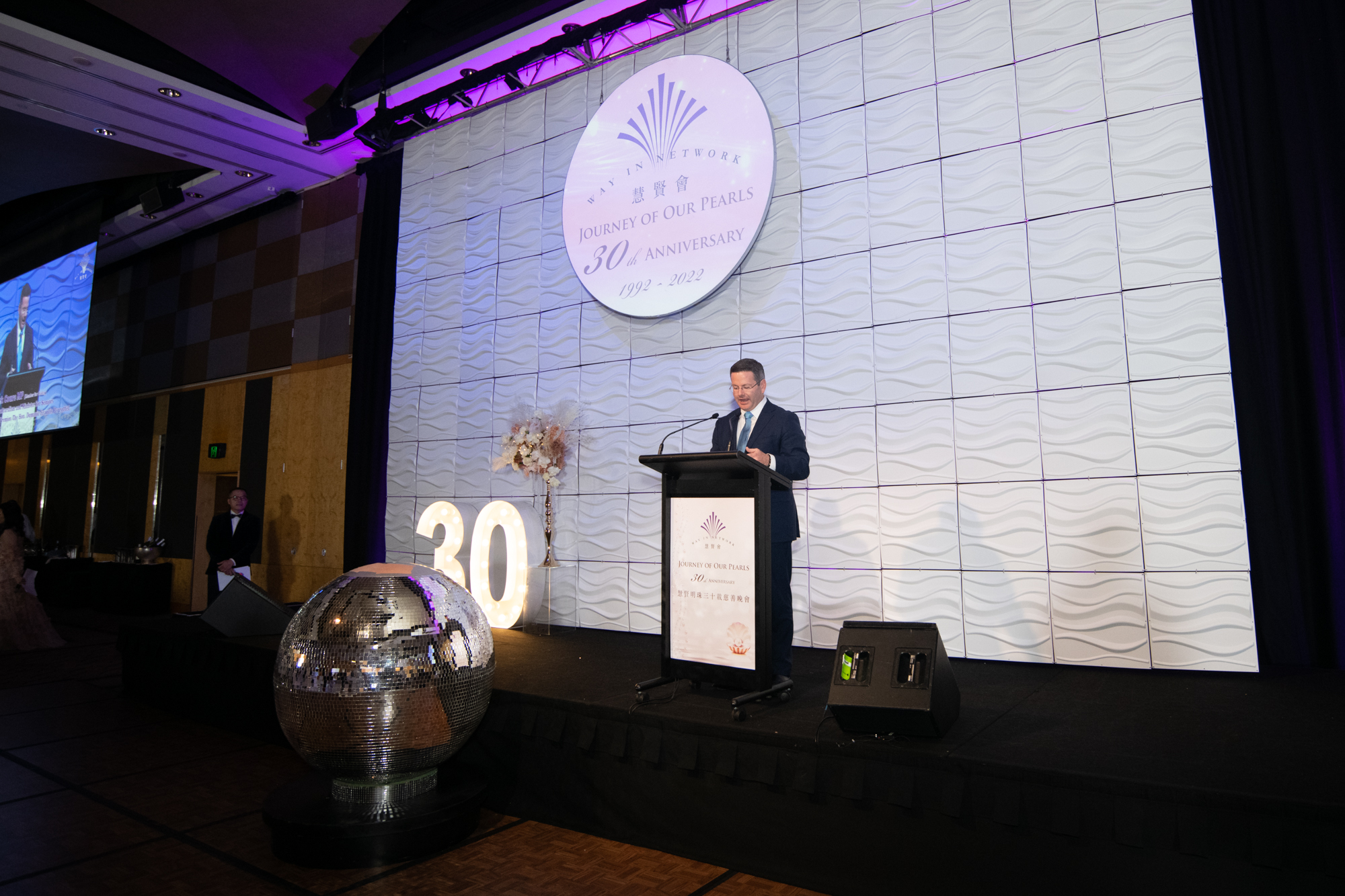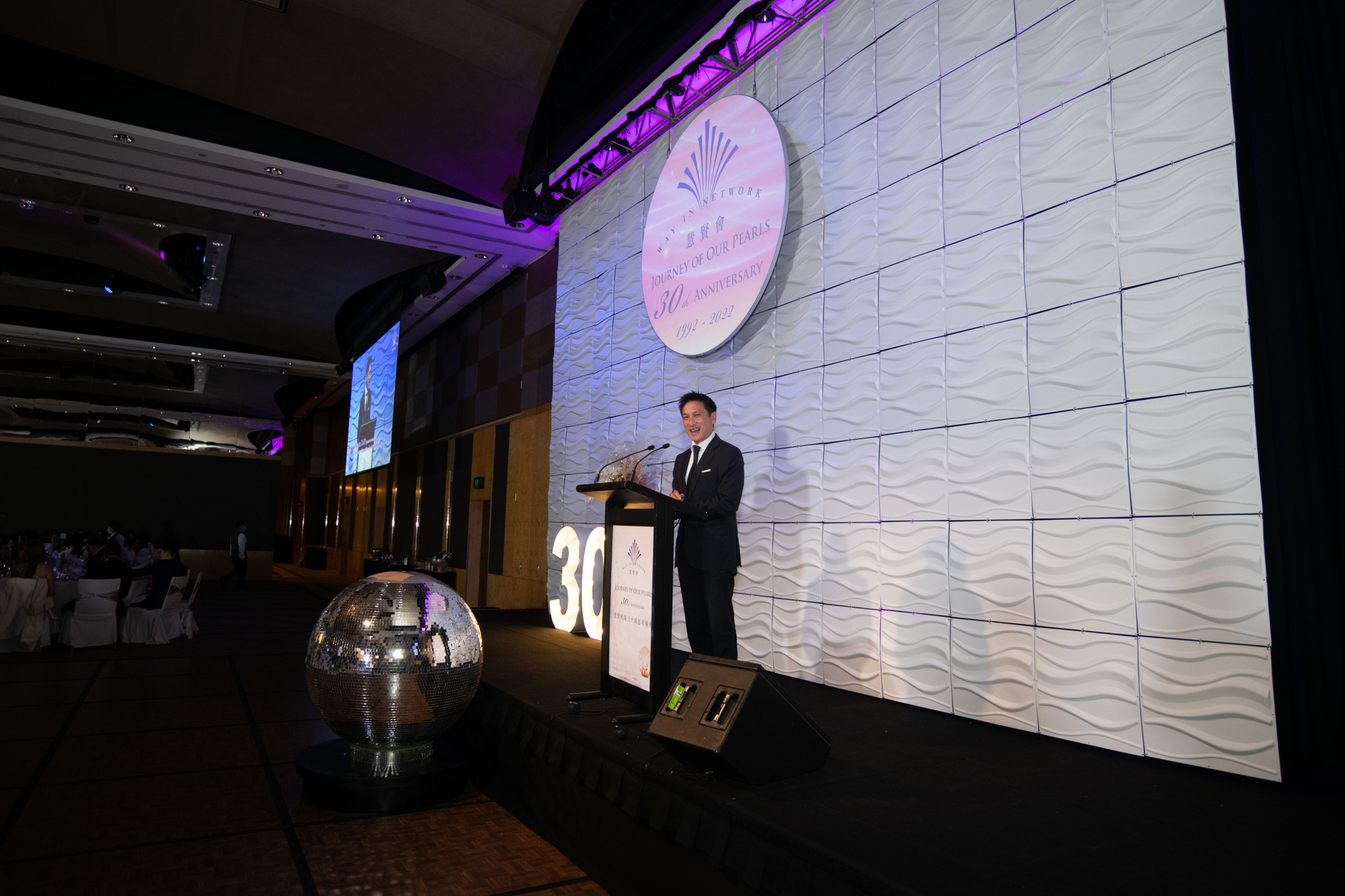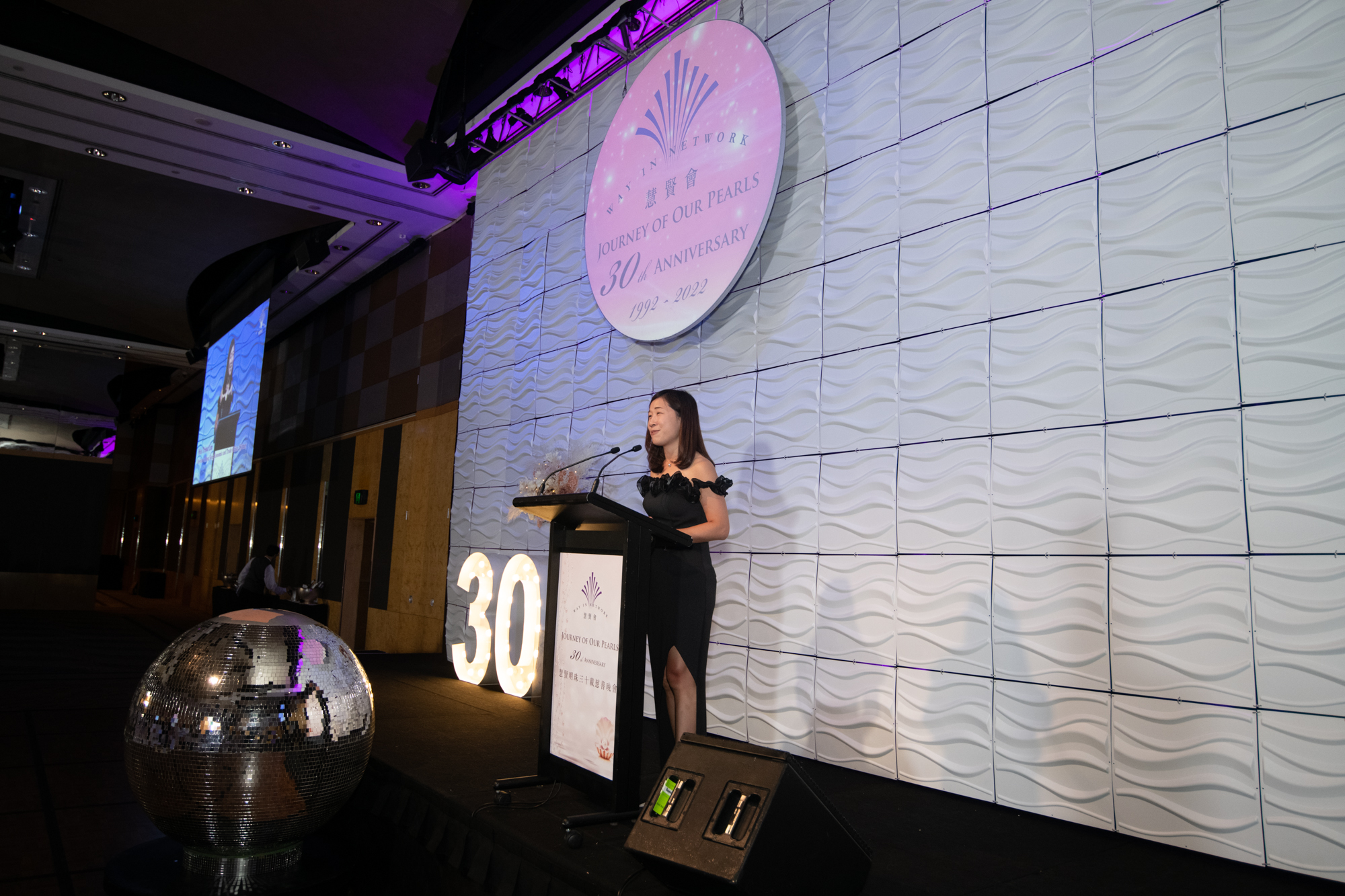 Ms Annie Tang JP, President of Way In Network opened the night with her welcome speech.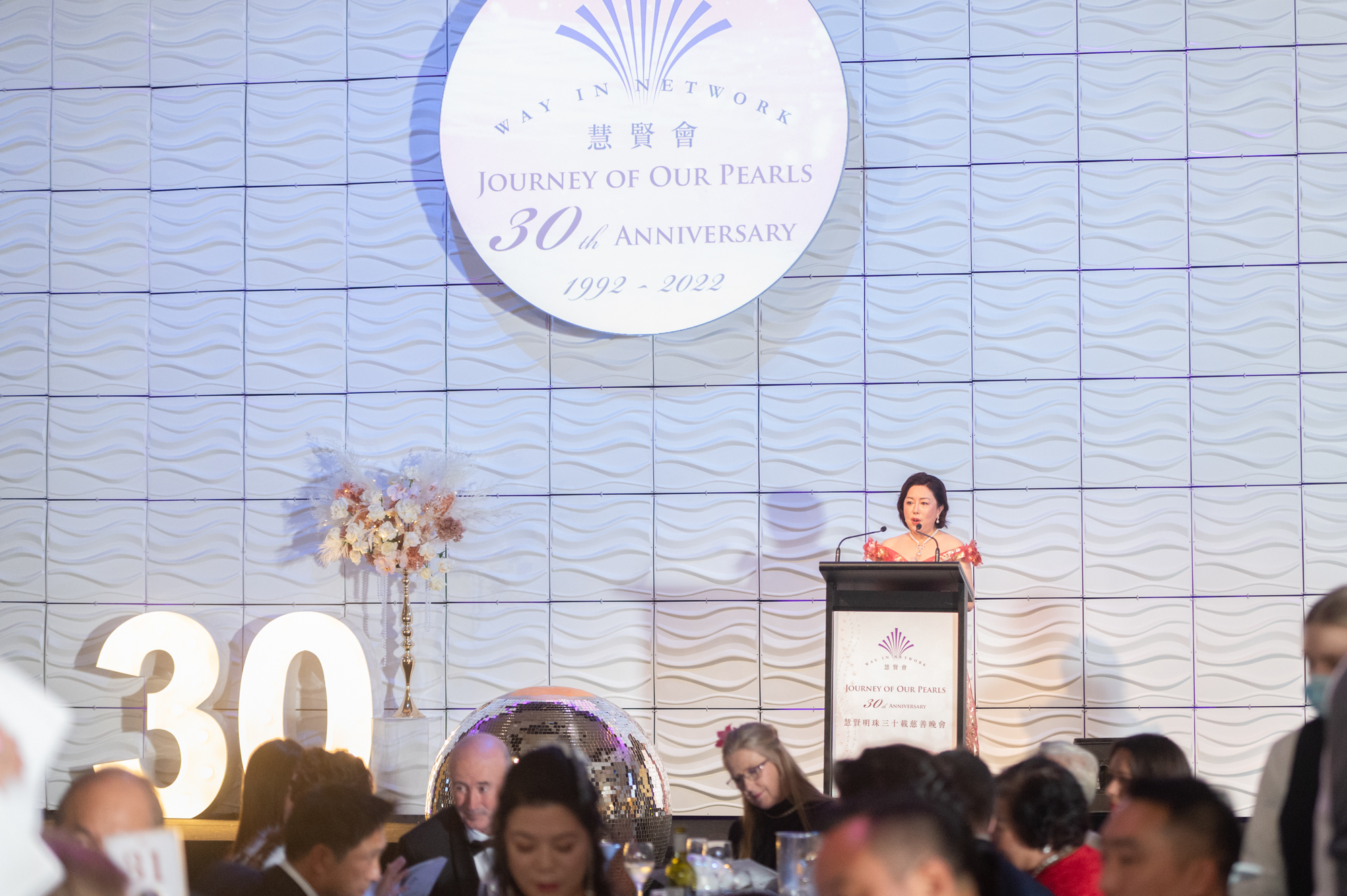 On behalf of Way In Network I am honoured to announce to you that Way In Network has reached the proud milestone of our 30th Anniversary. It is with great honour to welcome you all to join with "Journey of Our Pearls – Way In Network 30th Anniversary Charity Gala Ball" today.
Over the three decades with the excellent fundraising work of Way In ladies, we have raised over $3.6 million funding to support women, children, aged, disabilities services, medical research scholarship & natural disaster for local and international communities.
As an important milestone event of reaching our 30th Anniversary, we will continue to reach out to support our community projects. We are pleased to announce that the committee has nominated fourteen beneficiaries to receiving a total donation of $65,000. In addition, we have raised another $25,000 fund for the current NSW flood appeals.
Nominated Beneficiaries
Australia Chinese Medical Association (ACMA) Charitable Trust
Australian Gynaecological Cancer Foundation (AGCF)
Australian Chinese Charity Foundation Special Appeal (ACCF)
Australia Nursing Home Foundation (ANHF)
CanRevive Inc
Chinatown Bilingual Support Group Parkinson NSW
Chinese Parent's Association – Children with Disability
China Vision
Cambodia Vision
Counterpoint Multicultural Services
Indochinese Aged Care Services
The Westmead Institute for Medical Research
St George & Sutherland Medical Research (SSMRF)
Sydney Children's Hospitals Foundation
Lifeline Northern River – Flood Appeal NSW 2022
Salvation Army in Hawkesbury River – Flood Appeal NSW 2022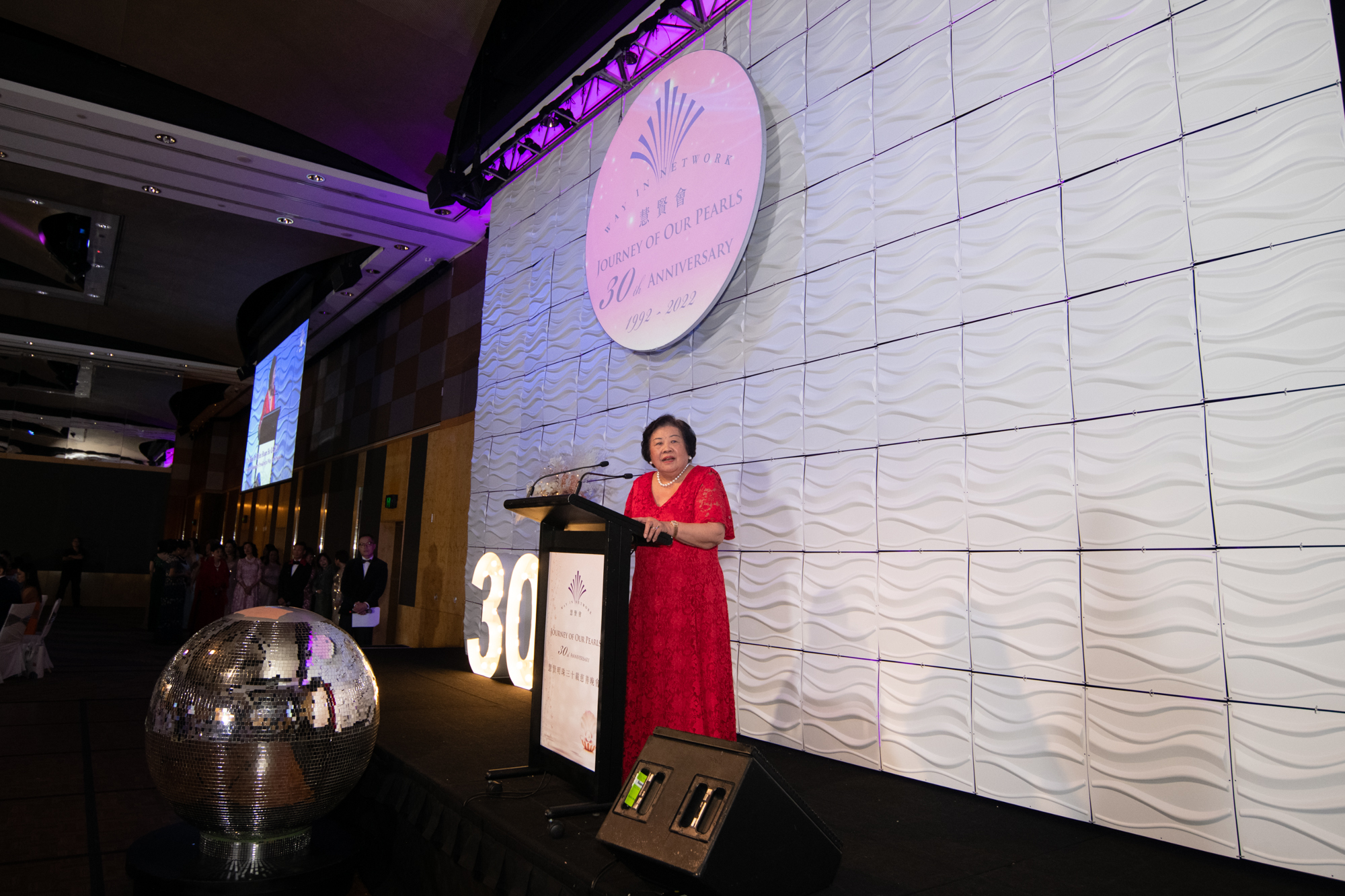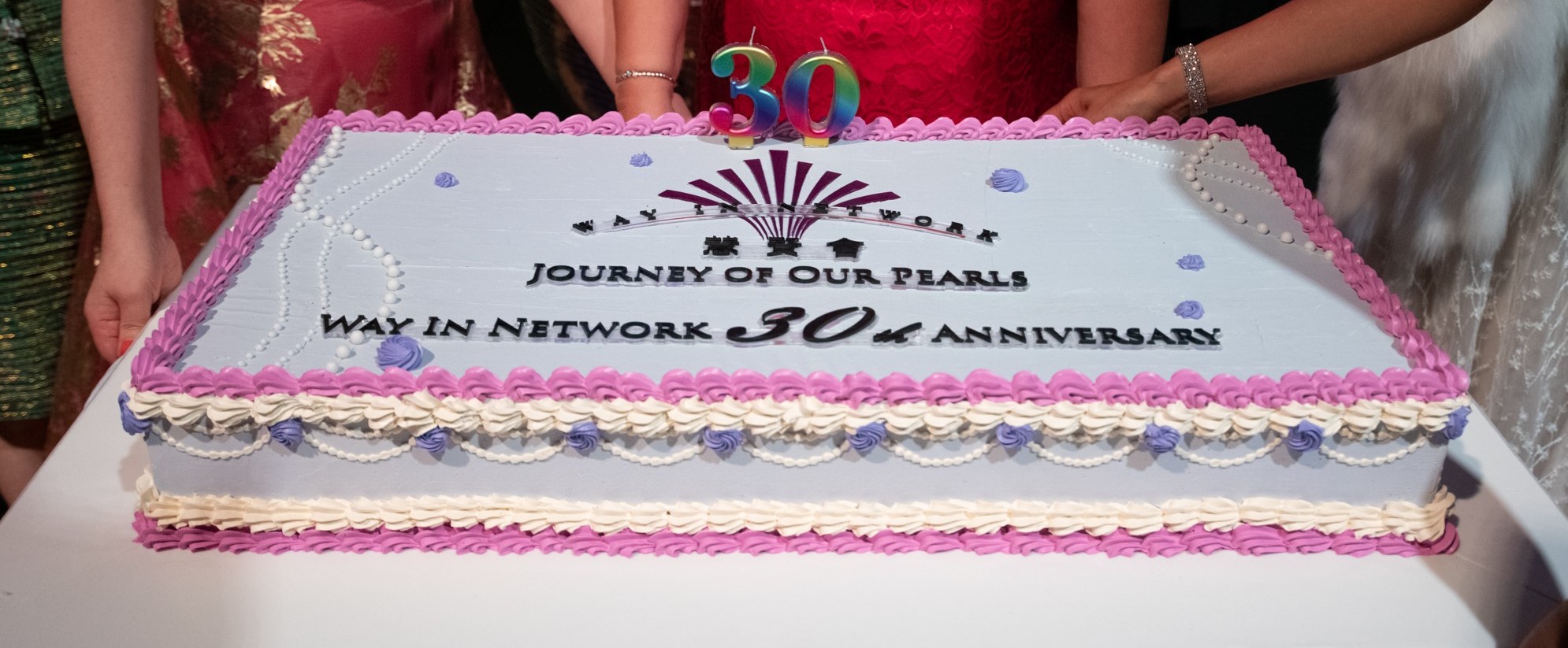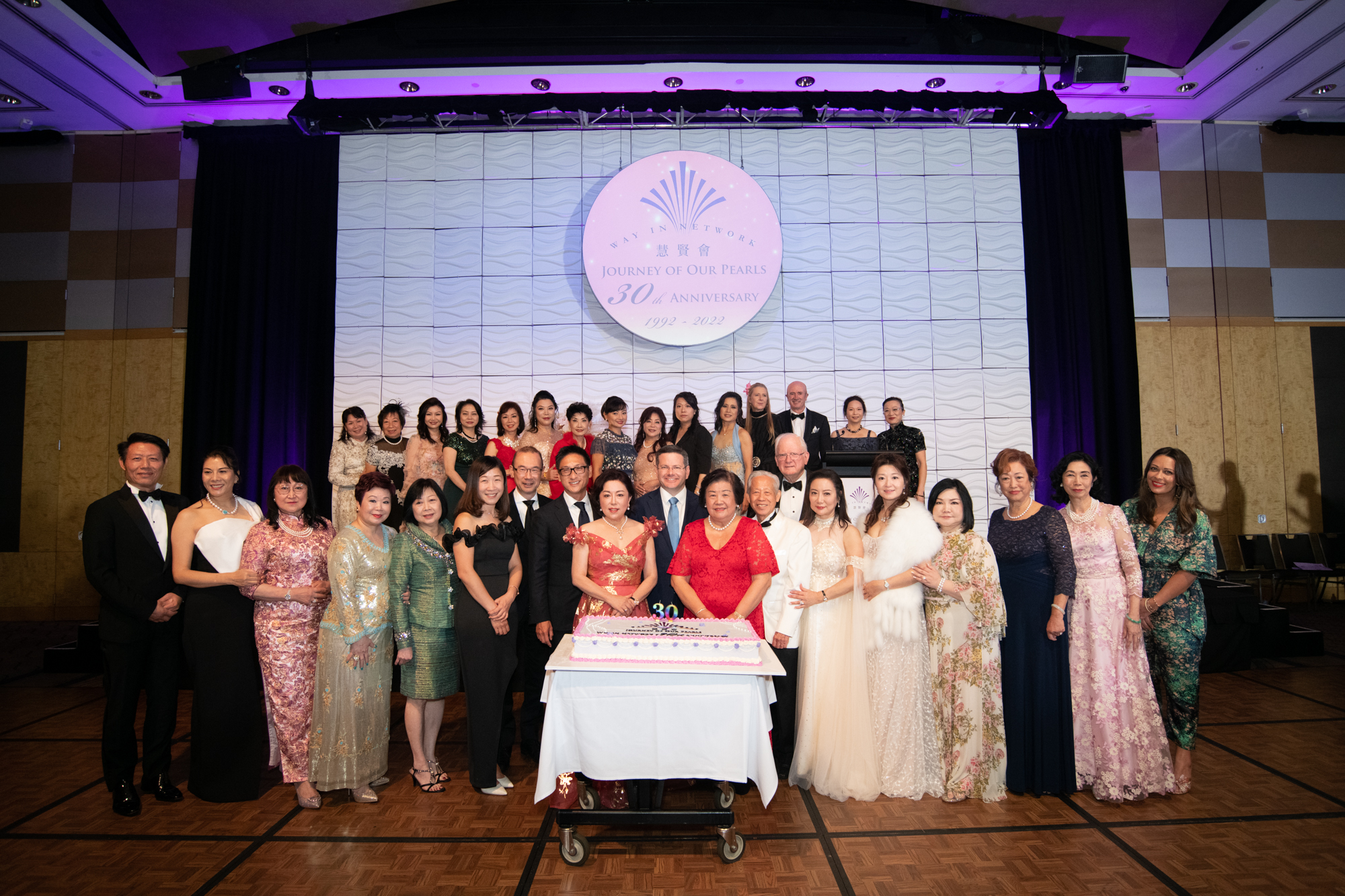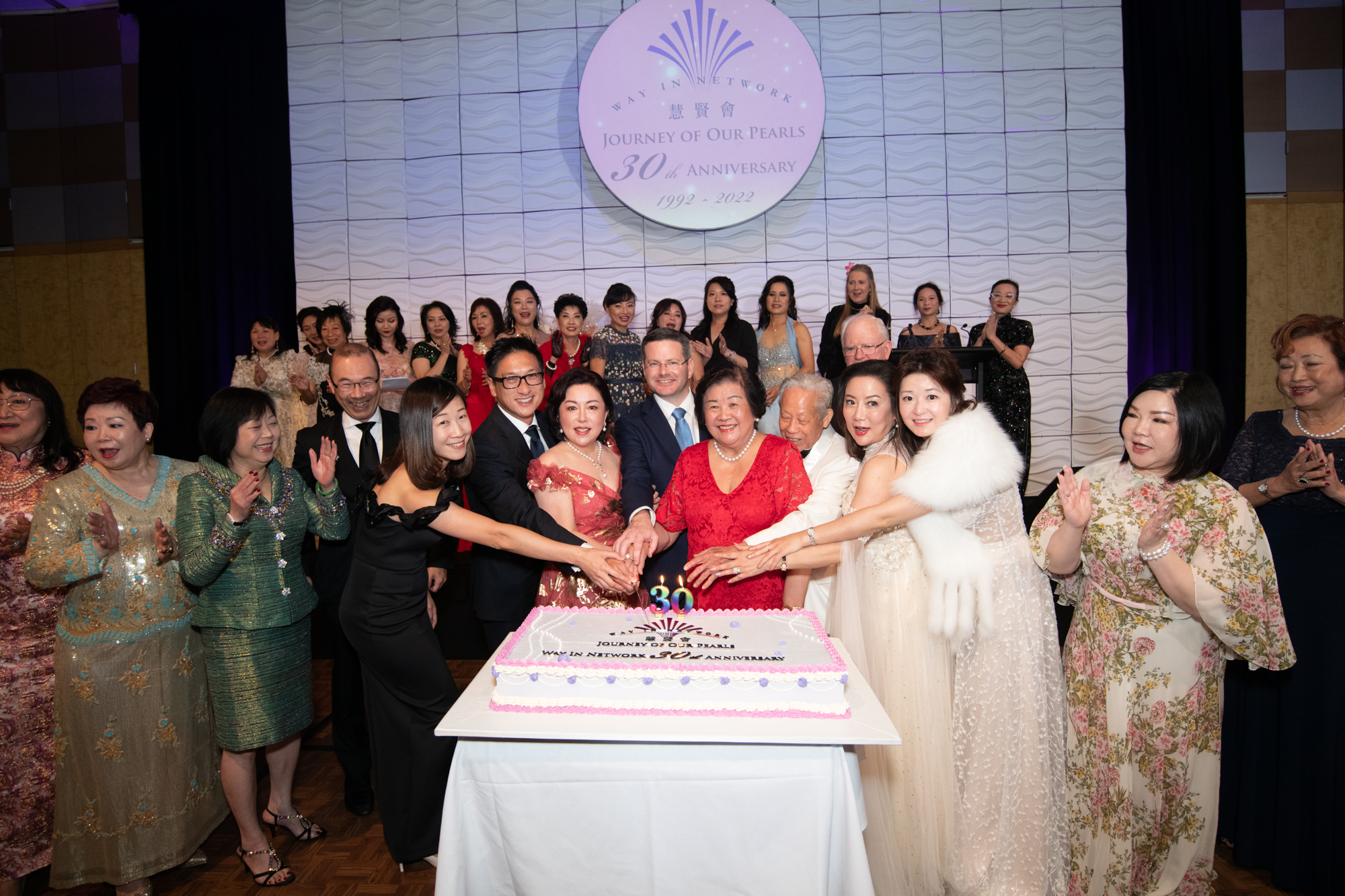 The performances of the evening were spectacular, classy and visually appealing, including:
The night was opened with 2 LED ballerinas in bubbles
The famous singer Mr Edward Lee sang classic songs while Way In founder, past presidents and current committees & members made their appearances with a collection of Way In snapshots from past 30 years
A world class acrobatic performance on a mirrored ball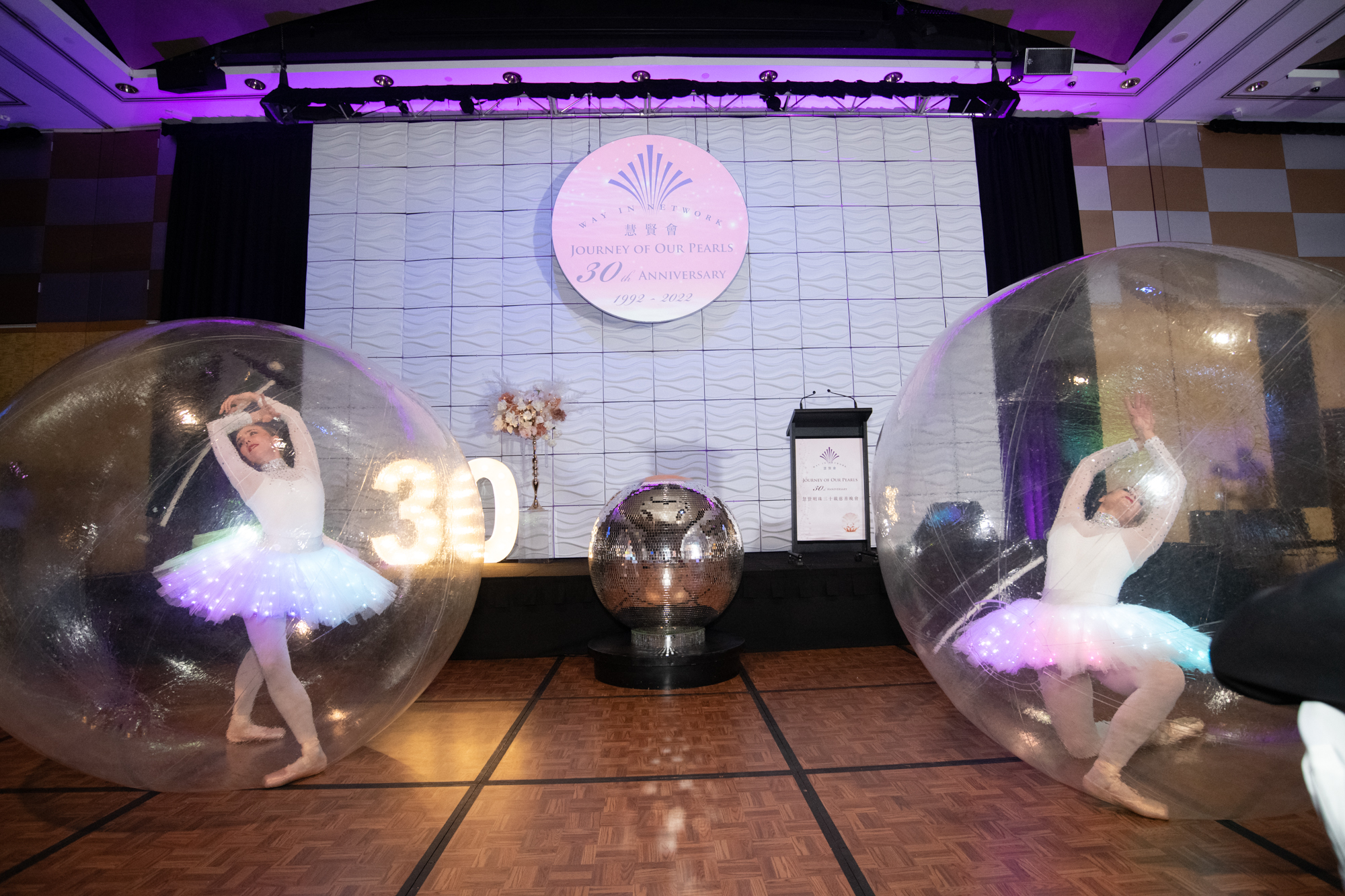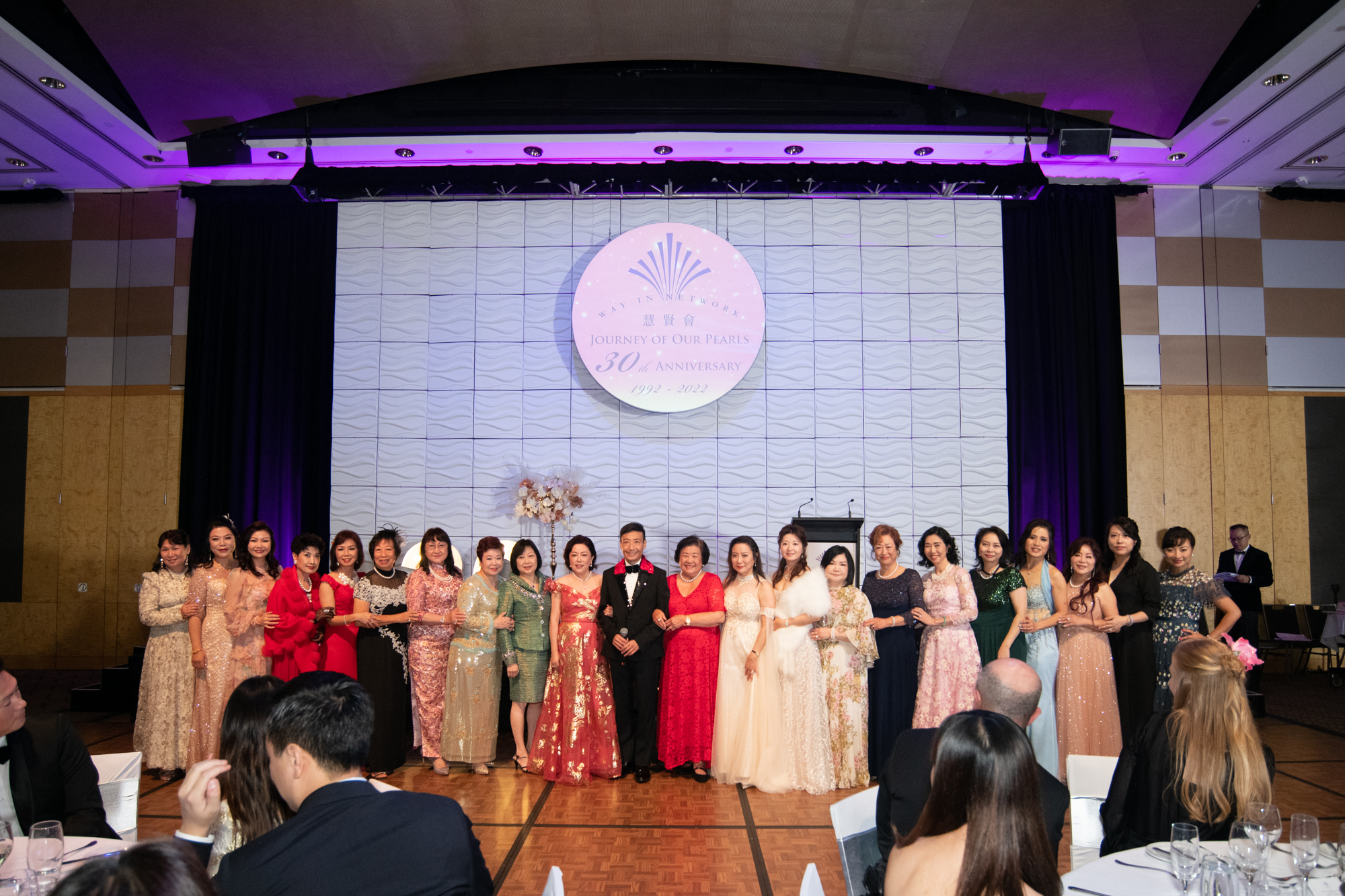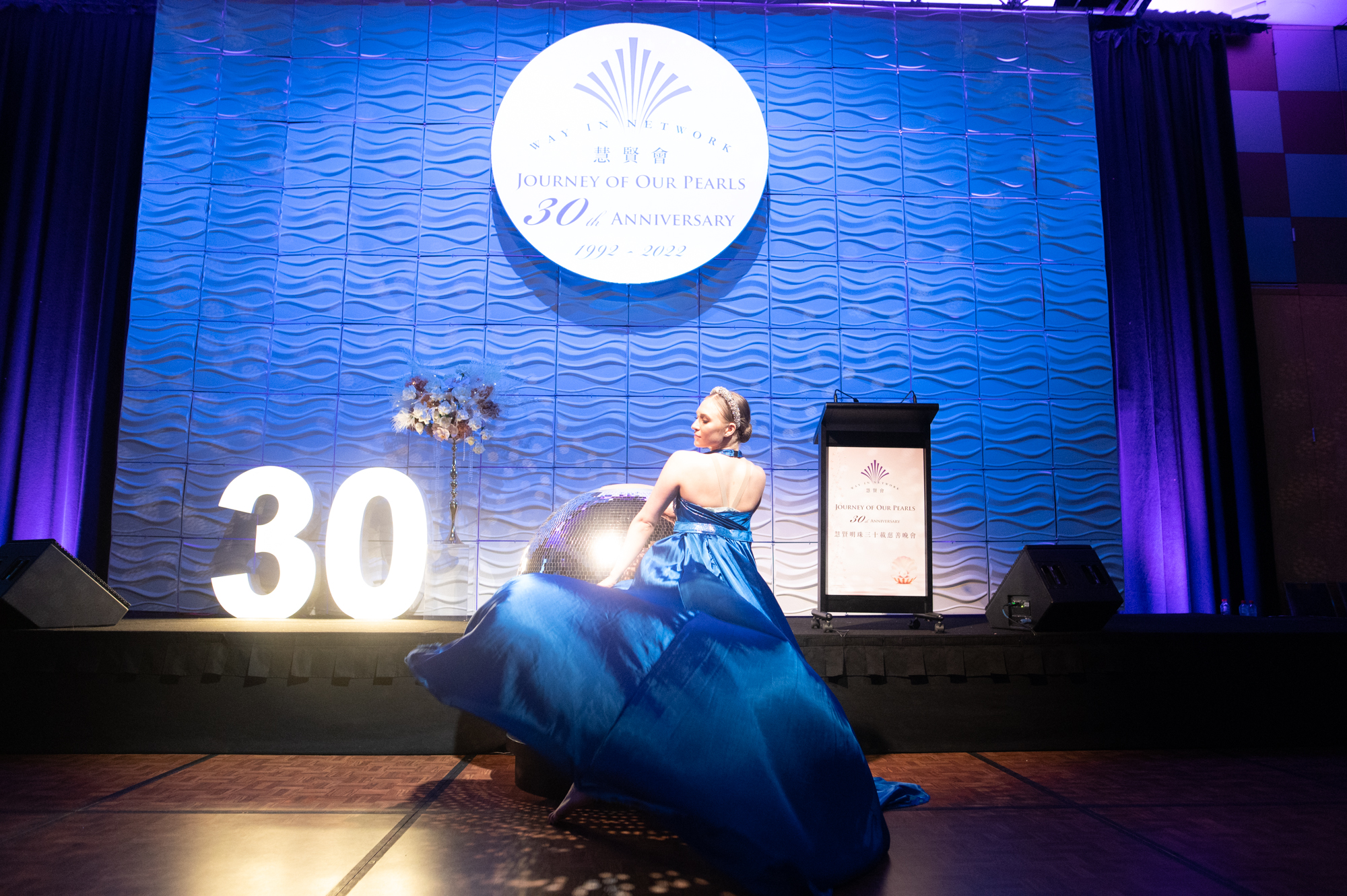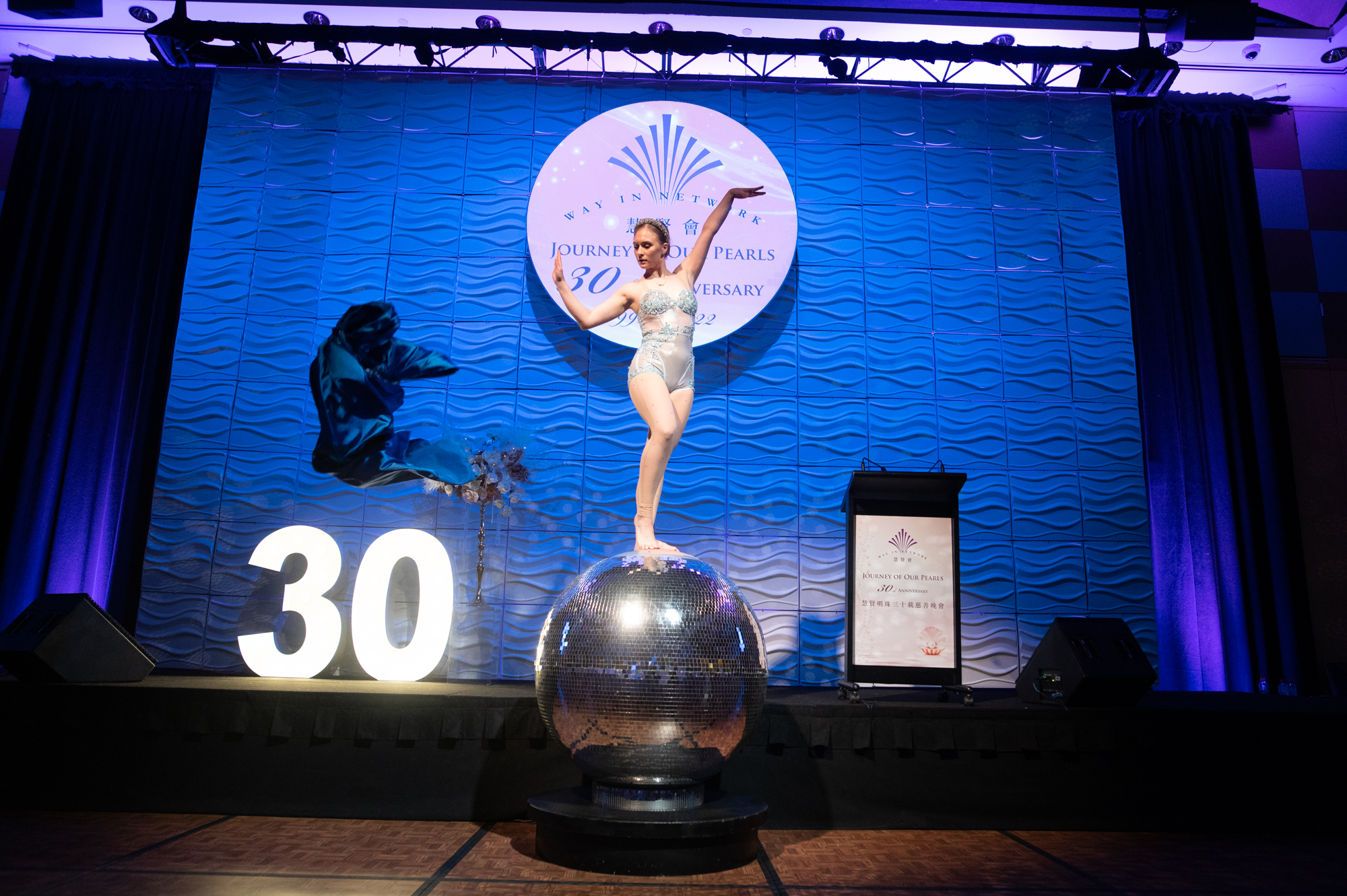 There were also auctions, silent auction, and raffles draws of an expansive range of luxuries goods, banquet, wines, and experiences.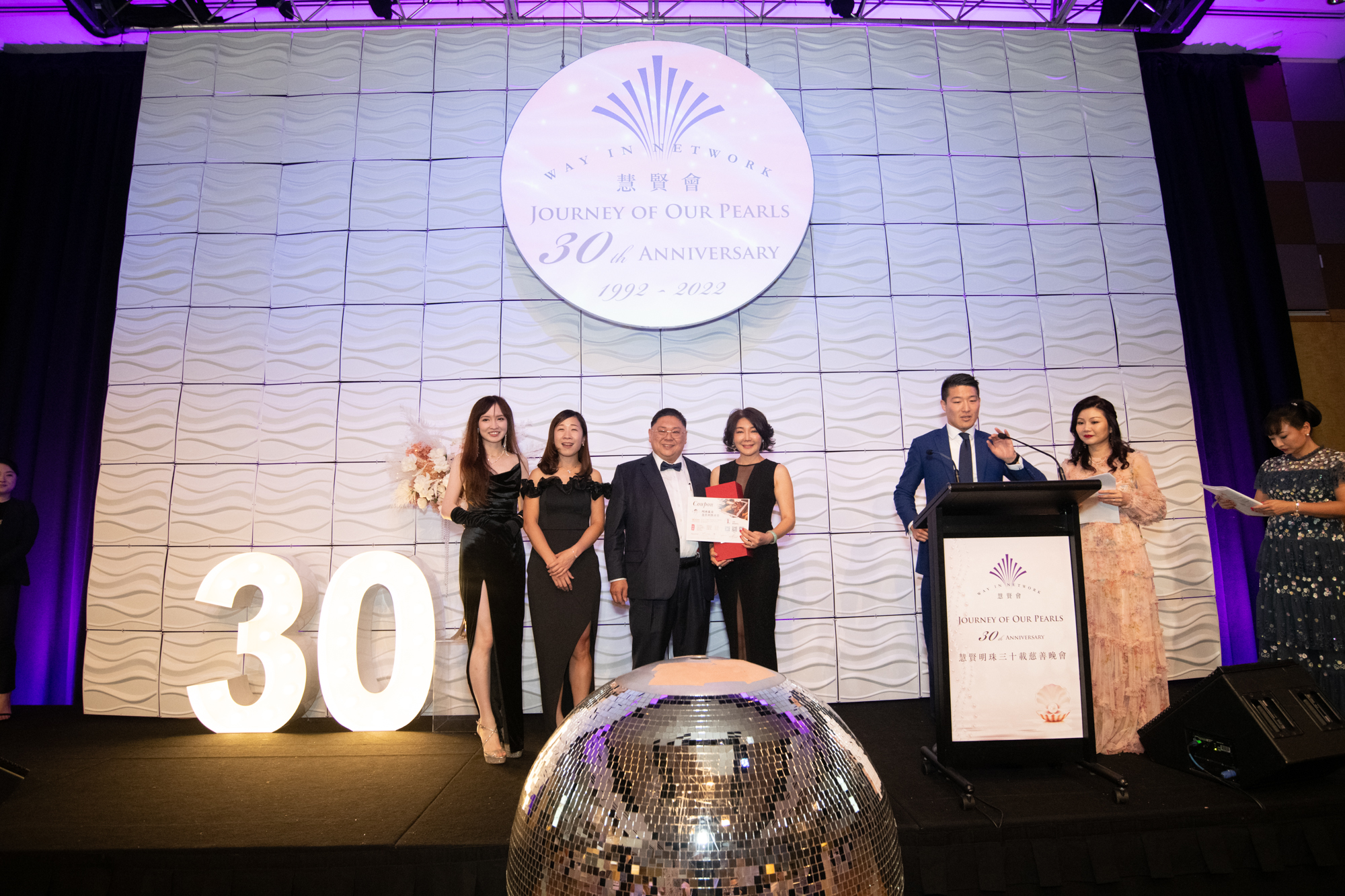 Penfold 2016 Grange Bin 95 in Gift Box
Chenpi Banquet @Crown Dragon Restaurant for 12 peoples, bid by Ms Linda. (Donate by Ah Lam's Foodie Club)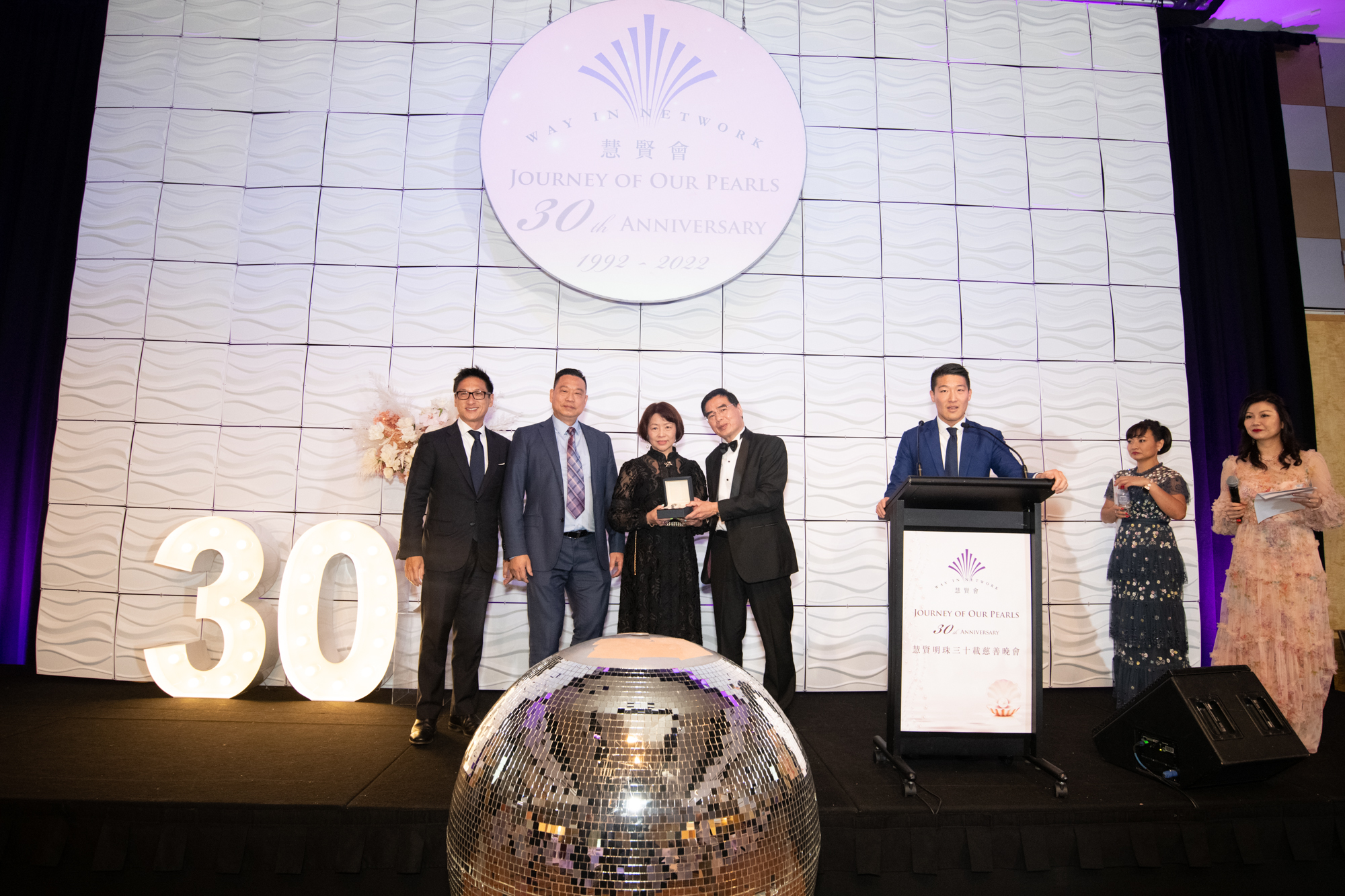 Longings Flagship Ladies Watch: 26mm Automatic timeless Collection, bid by Ms Sue Luo. (Donate by Shum's Watches & Jewellery)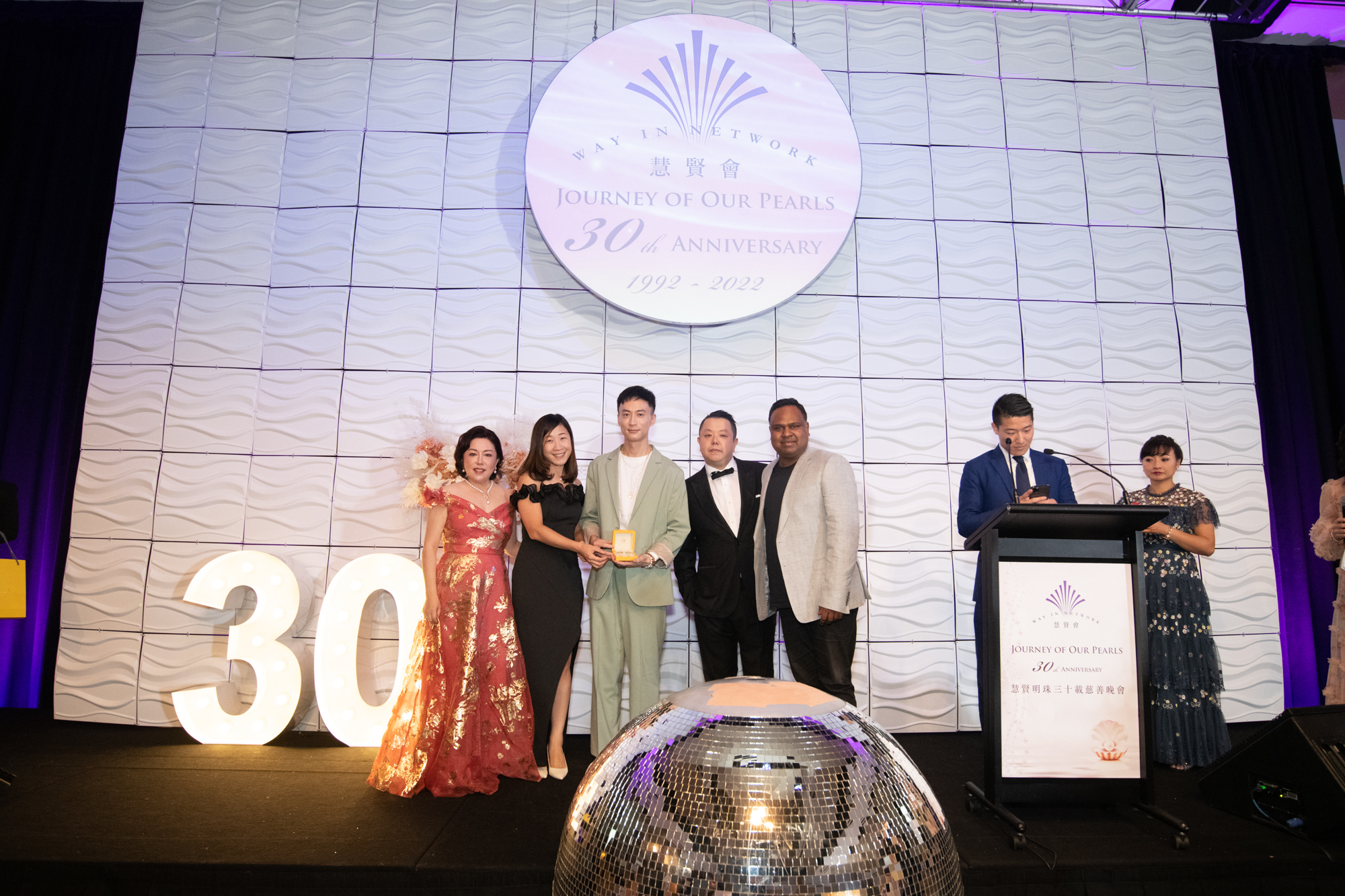 Paspaley Lavalier Earrings Circle – Yellow Gold, bid by Urban Agency. (Donate by Paspaley Pearls)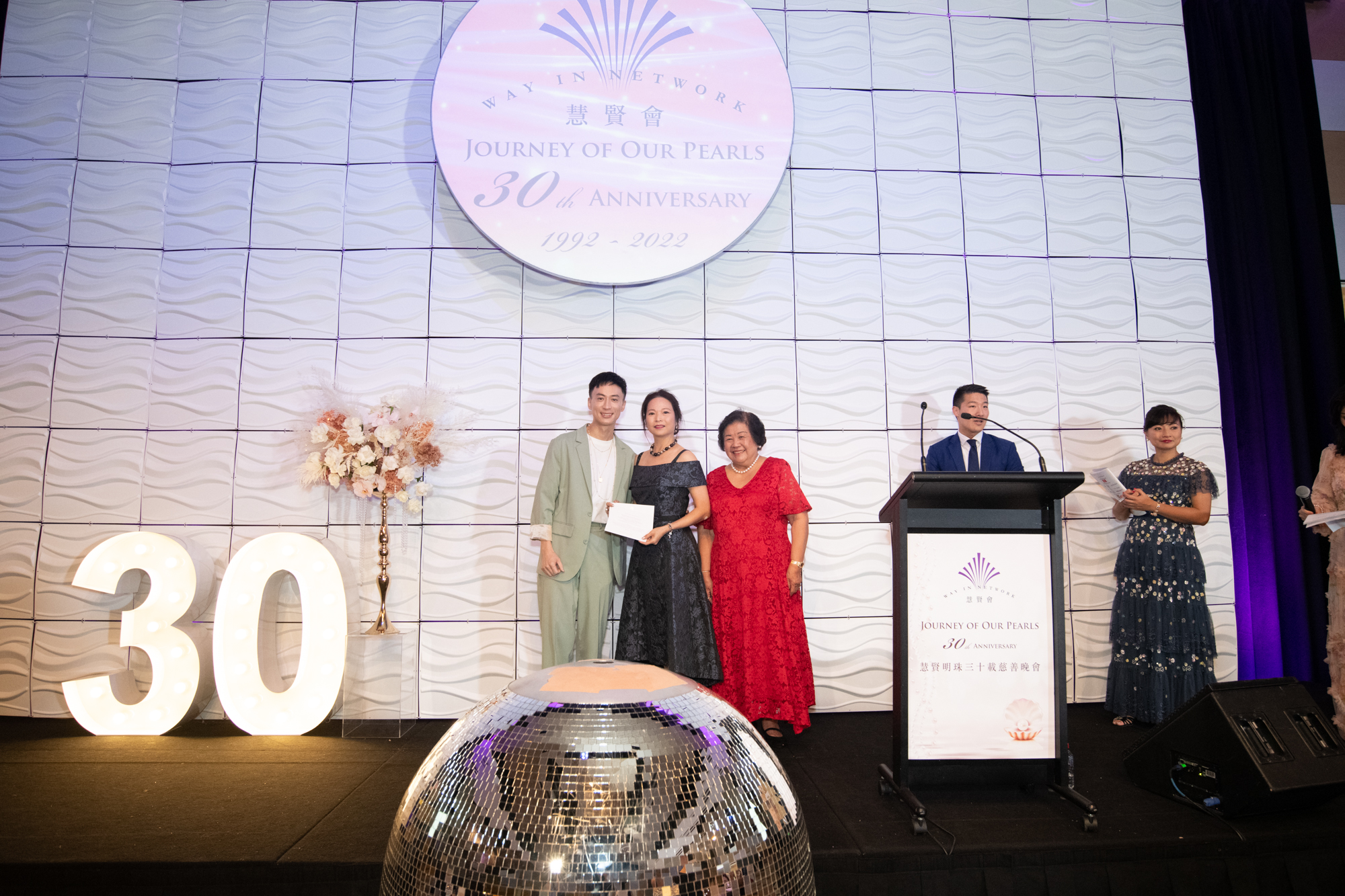 Paspaley $3000 cash Voucher + Pearl Discovery Tour, bid by Ms Karen Borda. (Donate by Paspaley Pearls)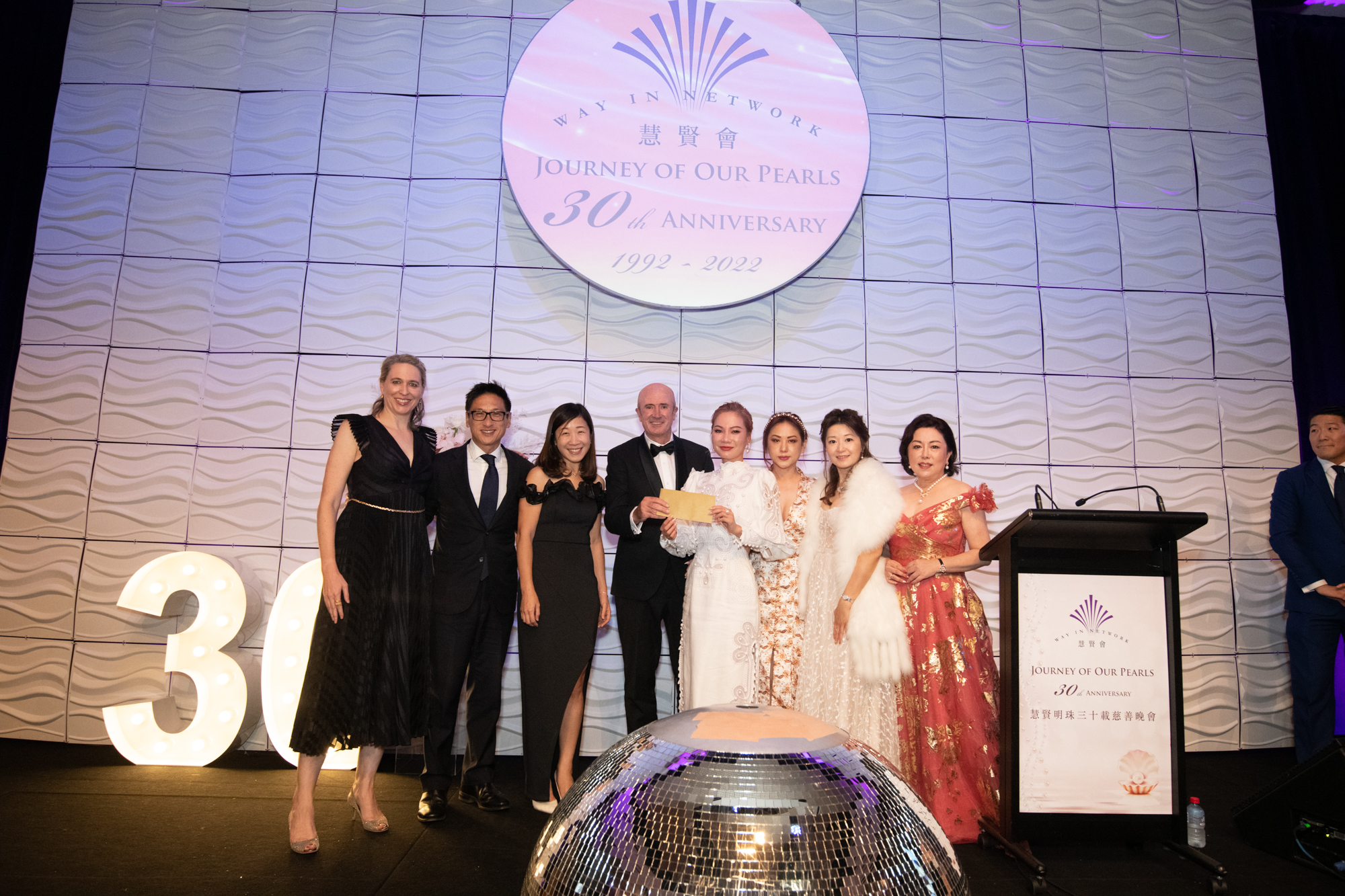 Shopping Voucher $5000 (Overseas Traveller is able to purchase duty free, if not travelling the successful bidder can purchase Non-duty free items)
VIP Shopping Experience with Limousine Pick Up for 2 guests
Flagship Store Grand Opening Red Carpet Event in August 2022 for 2 guests
Exclusive VIP Dinning Experience for 10 guests at Flagship Store, bid by Ms Sandy Jan. (Donate by Lotte Duty Free Oceania)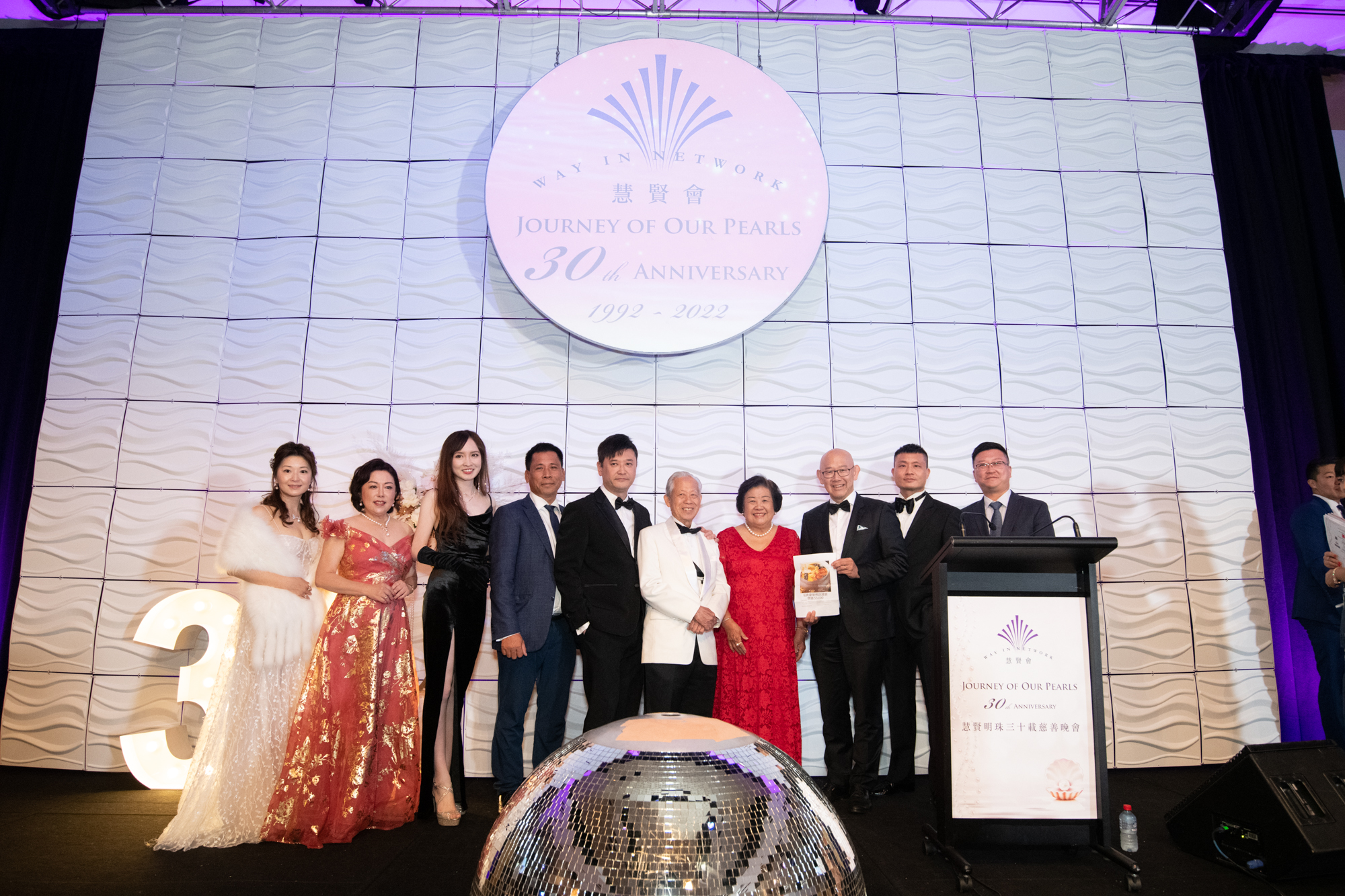 Deluxe Buddhas Jump Over the wall Banquet, bid by Mr Iwan Sznito. (Donate by Zilver Group)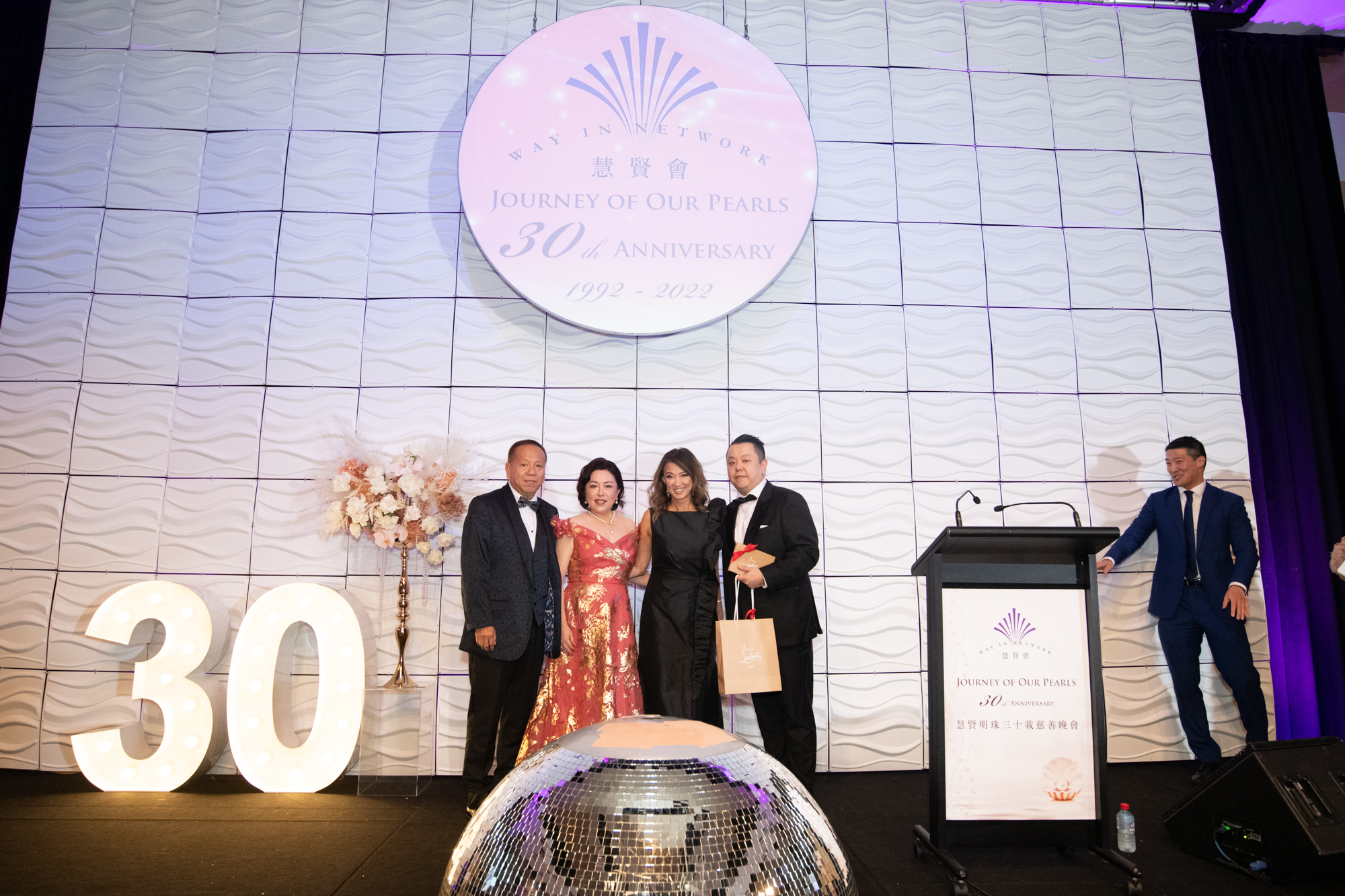 Christian Louboutin Private Shopping Experience Valued at over $3000
An exclusive private shopping experience for yourself and three friends at the Westfield Bondi Junction Boutique.
Discover the Spring/Summer 22 collection or immerse yourself in the made-to-order range.
Includes a $500 gift voucher for each guest, complimentary champagne, and personal styling. T&C's apply. Bid by Mr Howin Chui. (Donate by Christian Louboutin)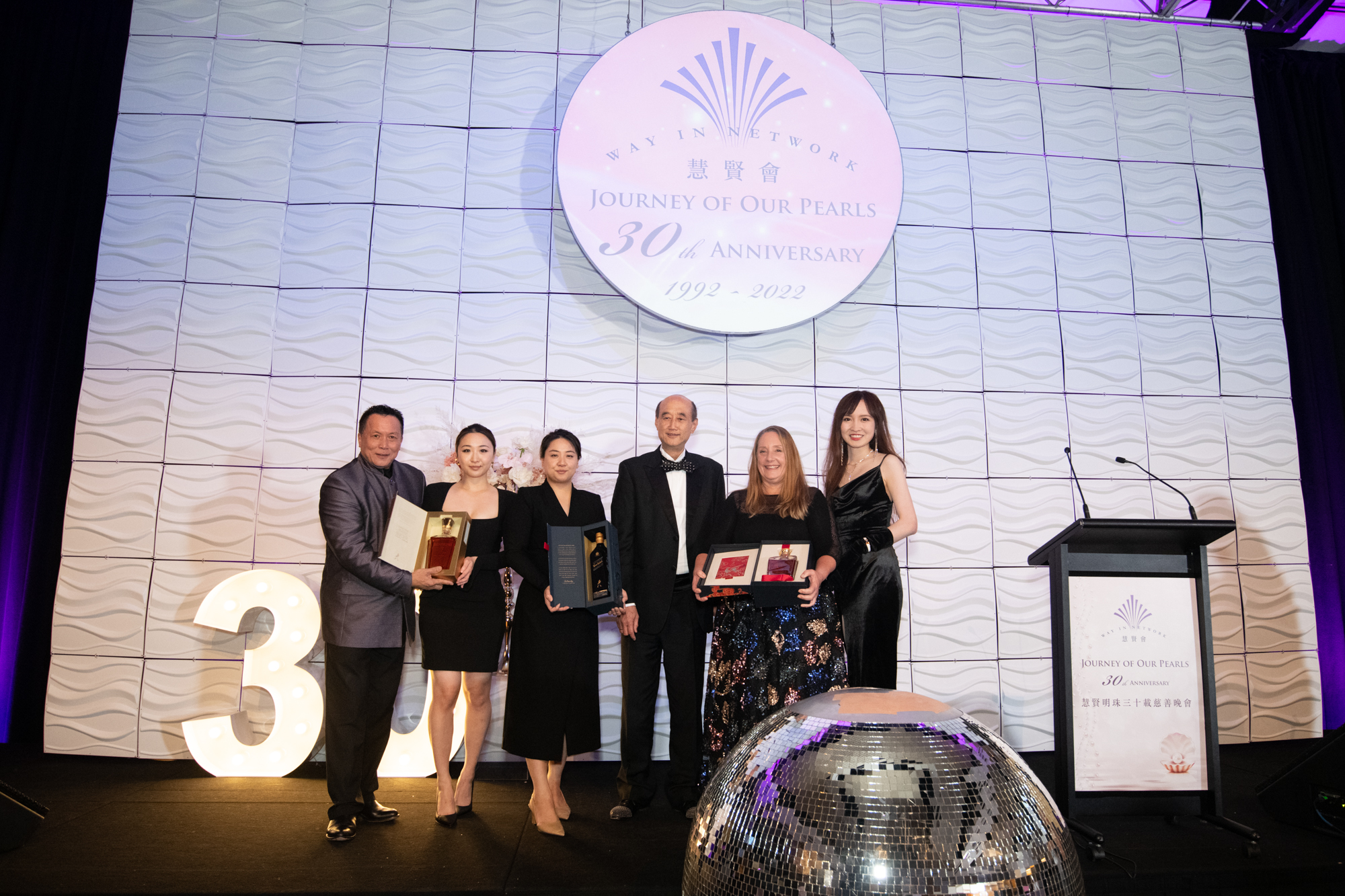 The Johnny Walker Lunar New Year 2022 Limited Editions echo the rare whiskies and centuries of craft that creates the rich fruity flavours, perfectly balanced smoke and remarkable depth of character found in every bottle – 1) John Walker & Sons King George V 2) John Walker Blue Label 3) John Walker & Sons XR21, bid by Mr Ray Chan. (Donate by Diageo Australia)
In her vote of thanks Ms Jessie Xiao, Event Chair and Senior Vice President of Way In thanked all the organising committee, executive committee, as well as corporate sponsors and donors which made the evening possible. The evening was truly and unforgettable we celebrated our milestone journey, while raised fund for the meaningful causes. Special thanks to our long term sponsors, donors and supporters (see attached list).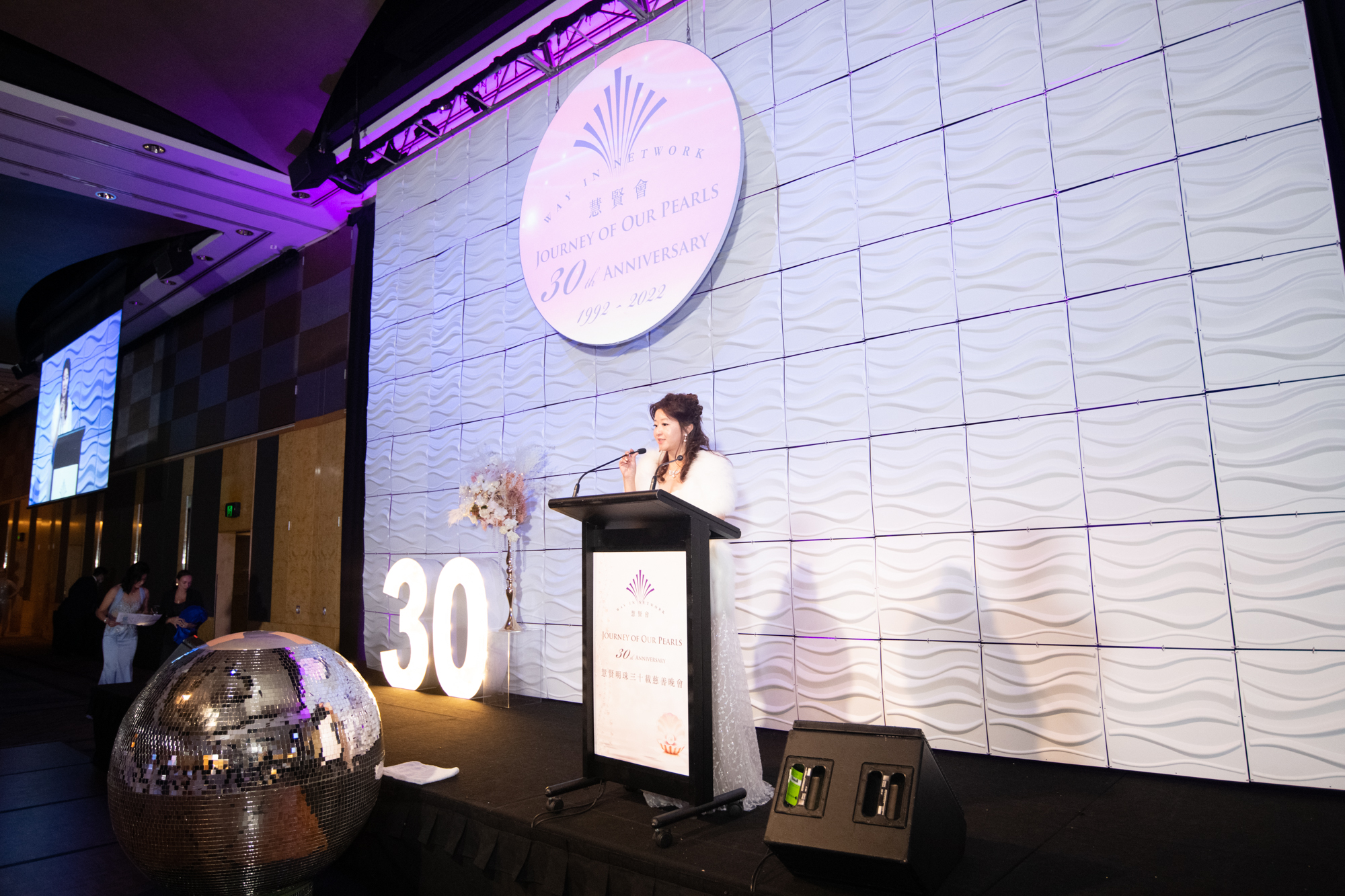 South Sea Pearl ($20,000)
Lotte Duty Free Oceania
Tahitian Pearl ($10,000)
National Auto Glass Supplies
Akoya Pearl ($5000)
Hong Kong Economic and Trade Office, Sydney

Urban Agency
Hanasoft Pty Ltd
Tiara Nail Spa
Heng Fai Trading Co. P/L
Landcross Real Estate
Think & Grow Pty Ltd
Advisory Centre for Australian Education
Freshwater Pearl ($3800)
Australian Chinese Jockey Club – Sydney
Australian Zhuhai Association
Chinatown Physiotherapy Centre
E Smart Finance Pty Ltd
Ettason Pty Ltd
Shaw & Partners Financial Services
Taste of Shunde
Urban Stellar
Vinco Locks Pty Ltd
Auction Item Sponsors
Lotte Duty Free Oceania
Paspaley Pearls
Zilver Group
Shum's Watches & Jewellery
Ah Lam's Foodie Club
Christian Louboutin
Diageo Australia
Grand Prize Special Donation
Australia Shunde Association of Commerce Inc
Performance Sponsor
Tony Cheng, Chairman of Tong Fa Group

Edward Lee, Singer
Charity Donation
June He
Linda Tang
Lisa Harris
Florence Chau
Ellie Huang

Coco Zhou
Daisy Lam
Kong's (Aust ) Pty Ltd
Shing Lung Agencies P/L
Benny He
Rita He
Faith Australia Pty Ltd ATF Faith Family Trust

Tony Cheng, Chairman of Tong Fa Group
Queeny Ho
Joseph Pang
Scott Yung

Elaine Kong

Vincent Kong

Judy Mo

Linda Wong

Stephen Ng and Corinna Ng
Exclusive Beer Sponsor
Tsingtao Beer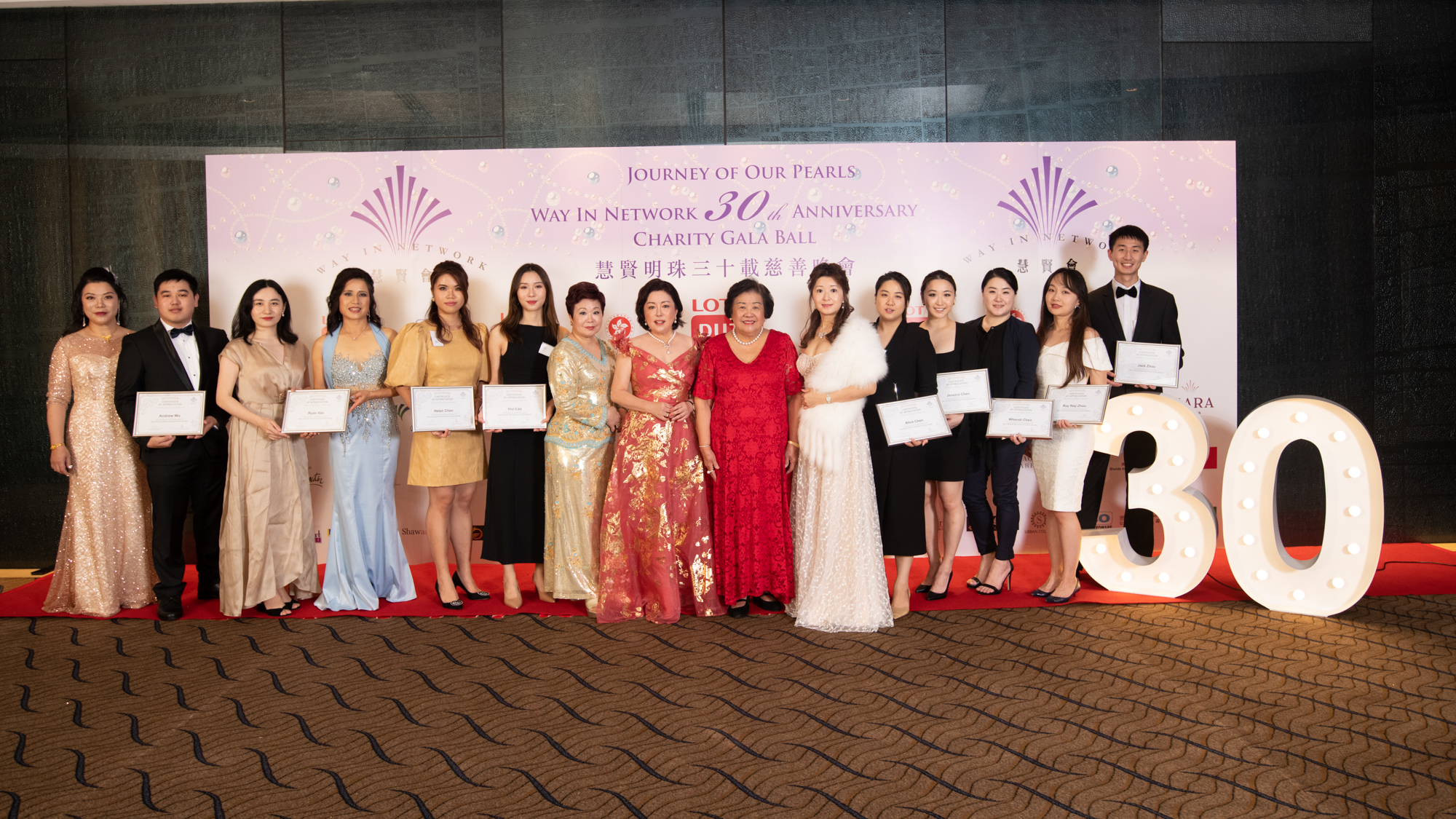 (Volunteers: Whendi Chen, Alice Chen, Jessica Chen, Vivi Cao, Jack Zhou, Ray Ray Zhou, Helen Chen, Ryan Van, Andrew Wu.)