Morning Tea With Officers From Sydney City Police Area Command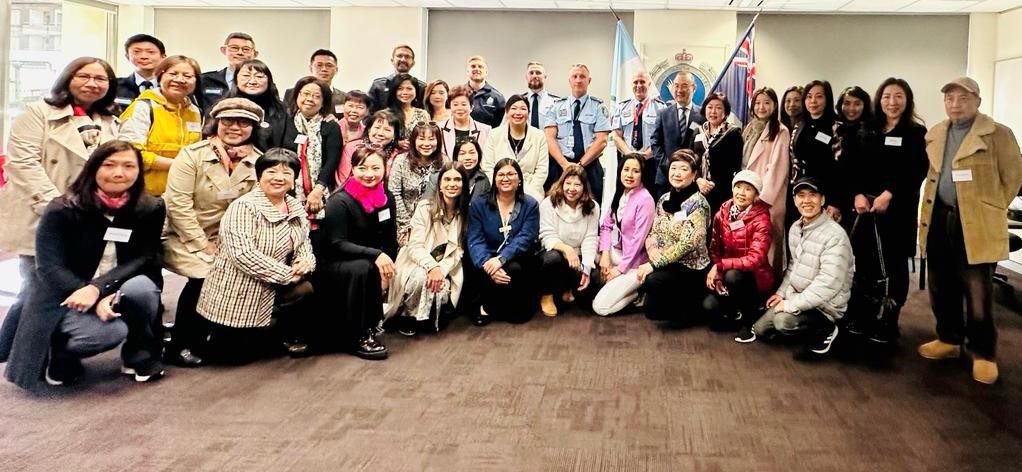 Way In Network had the pleasure of joining the NSW Police Sydney City Area Command for a wonderful morning tea this week. Heartfelt thanks to superintendent Martin Fileman APM the multicultural liaison officer Sam and their team for providing the opportunities for our members and our supporters from associated women association to come together to celebrate women empowerment and making us feel so welcome and a great sense of community support.
Wayin network was setup more than 30 years ago to assist and support migrant women in their early settlement into Australia, throughout the years as we have progressed, we now spend much of our energy in empowering women in the changing dynamics of the modern world.
This initiative is an ongoing collaboration which was started by superintendent Paul Dunstan during covid period to help raise awareness to prevent and to assist women impacted by domestic violence, sexual assault, racial discrimination, as well as general safety for women .
Women play a big role in society, we are the backbones of a healthy & happy family, we are able to change a generation and influence many generations to come, our efforts shall be applauded and sisterhood to be celebrated! Special thanks for sisters from Shunde women's association, Sydney Waratah & Allbright Lions Club for coming and connecting with the police force to ensure the safety of our community is supported!