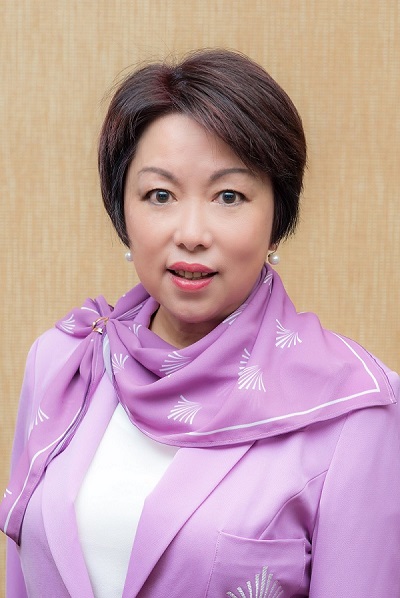 I migrated to Australia in 1988 with my family and served as the first Chinese migrant background councillor with Kogarah City Council from 1999 to 2016. I was the Deputy Mayor for 7 years and the chairperson of community services working party.
In 2005 I joined as the committee member of Way In Network – a platform which has provided invaluable support for women undertaking the important challenge of integrating into Australian society.
I was humbled to take up the President position for Y2011-2013 and sharing my community service experience with the Way In members.
In March 2012, we had organised the 20th Anniversary Charity Gala to celebrate our establishment since 1992. We had around 400 guests including our Way In members, friends and guests representing a wide cross-section of the Australian community to this special occasion.
Special thanks to our Guests of Honour, the Governor of NSW – Her Excellency Professor Marie Bashir AC CVO, The Hon. Victor Dominello MP – Minister for Citizenship and Communities, and Deputy Consul General of the People's Republic of China Madam Hu Xiaolan and Mr Steve Barclay – Director of HKETO.
The proceeds of the 20th Anniversary Charity Ball has funded for a scholarship for a woman postgraduate at the China Studies Centre of the University of Sydney; as well as for CanRevive, a charitable organisation to support Cancer patients.
The Hon. Victor Dominello MP has presented an achievement award to Way In Network for our 20 years outstanding community services, to acknowledge the hard work of professional women of Chinese heritage, who have set a great example of the effective role migrant women can play in their new homeland.
In 2013, we have our first International Women's Day celebration with two fabulous events namely "Women in Arts Expression" and "Way In Glamorous Starry Night" charity dinner gala.
With the "Women in Arts Expression", we have brought women from difference corners of the globe with different backgrounds together; it has united our Way In sisters to share their inspirations and aspirations through arts and to raise funds for charitable causes from both Australia and Hong Kong.
The Way In Network has received a certificate of commendation from the NSW Parliament in recognition of our dedication of promoting cultural diversity and women in art.
From year 2013-2017, I have been invited as the Honorary Advisors to President Linda Tang & President Elsa Shum on the committee to continue this long charity road with the Way In ladies.
In August 2017, I was elected as the President again for the term of 2017-2019. I look forward to marking another milestone of the development of Way In Network.
We are going to launch our Way In official website on 2018 International Women Day; the website not just provide previous visual records and recollections of the achievements in the last 26 years, it is also a bridge to further enhance and connect Way In Network with the communities.