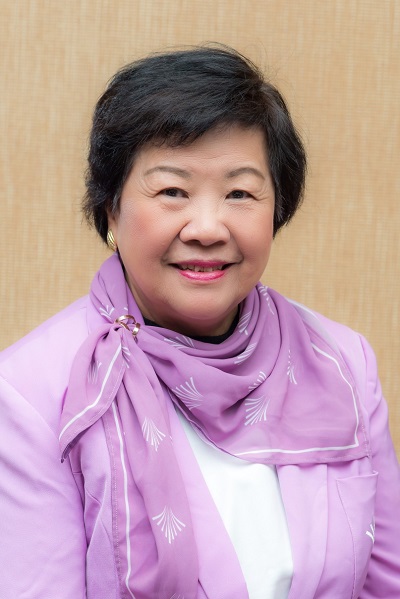 Born in Hong Kong, Helen completed her high school education in Australia. She graduated from the University of Sydney in Arts and Social Work and won the University Social Work prize.
She did her law degree at Macquarie University. She became a barrister first, and later practised as a solicitor.
In 1988, she was elected as the first Chinese born Member of Parliament in Australian history.
She served in the New South Wales Parliament for four terms and retired in 2003. She served as Chairman, Vice Chairman or member of the Upper House  committees and three terms Vice-President of the Legislative Council. She was the Co-founder of the NSW Parliament Asia-Pacific Friendship Group.  She was also elected to the Board of Governor in the University of Western Sydney, Macquarie University Council , and Council of the University of Technology, Sydney.
After retiring from Parliament, Helen continued to practice law and was active in mainstream society as well as in the Sydney Chinese community; organizing and participating in economic, social and cultural activities. Here are a few examples: she is a trustee of the Arts+Science Powerhouse Museum, a Foundation Patron of Macquarie University, and a Vice Chairman of the NSW Parliament Asia Pacific Friendship Group.
In 2006, Helen was awarded the Alumni Award for Distinguished Services by Macquarie University for her outstanding contribution to the Community. In 2008, the Premier of New South Wales awarded her Chinese Community  Service Award in recognition and appreciation of her outstanding services to the community; in 2011, The Federal Government awarded her the Member of Australian Medal (OAM) for her contribution to education and social services; in 2014, she received an Honorary Doctorate degree from the University of Western Sydney in recognition of her contribution to Australian multiculturalism, social justice and community services; and in 2015, the University of Sydney School of Education and Social Work awarded her Alumni Lifetime Achievement Award in Social Work; in 2019, the China Alumni Network presented her China Alumni Award for Women in Leadership in recognition of her significant contribution to society.