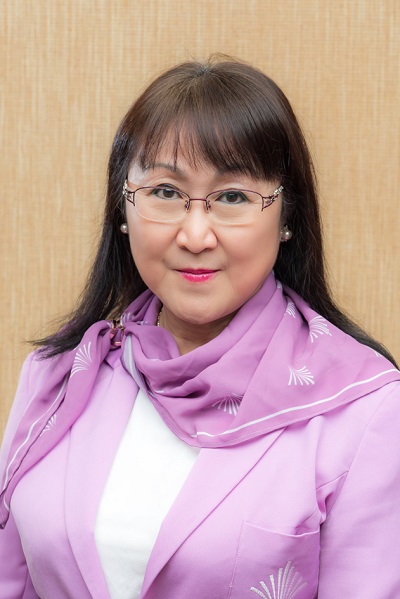 Words from Former President Mrs Elsa Shum (2015-2017)
I have been fortunate to have been a part of the Way In Network for over 20 years, and actively served as a member of the Way In Network Committee for over a decade. In 2015,  I was honoured to be elected as President of the Way In Network and served as President from 2015-2017. This allowed me the wonderful opportunity to combine the wealth of experience of all Way In sisters and collaborate closely together as a team to the benefit of charity.
I would like to sincerely thank all the wonderful Community Leaders and friends, members of the media, past Presidents and Way In Sisters for their warmth and support to me during this period. With everyone's wonderful ongoing support, we have achieved a lot, some examples of achievements during my tenure include:
–          Organised, raised and delivered funds to the disadvantaged as part of the Guang Xi China Vision expedition providing free cataract surgery to the poor.
–          Annual Elderly Luncheon to provide an entertaining day for elderly members of the community and teach our younger generation to respect and appreciate the contributions of their Elders.
–          Way In Network 25th Anniversary Charity Ball to raise awareness of International Women's day and funding for the Australian Gynaecological Cancer Foundation (AGCF) and Way In Emergency Charity Fund
–          Establishing the first ever AGCF Research Grant "AGCF & Way In Network Women's Cancer Research Fellowship" to fund research into all types of clinical and laboratory based women's cancer research;
–          Gained a Certificate of Appreciation and recognition from the representative of the Prime Minister of Australia, Mr David Coleman MP for Way In's Community Service to Australia
–          Donation of two mobility care bath chairs to the Indochinese aged care services to allow those with very limited mobility to be serviced more conveniently and comfortably.
I am deeply grateful to everyone; especially the Way In sisters for granting me the opportunity to work with you all to accomplish all our amazing  achievements. This has truly given me an unforgettable experience of a lifetime.
I would like take this opportunity to wish the new President and Committee all the very best for the future and may they all work closely together to achieve even more for our community and charities.
Thank you once again for all your continued support and friendship. Wishing you all the very best of health and happiness.
Yours sincerely,
Elsa Shum
2015-2017
Way In President