2013 International Women's Day – Women in Arts Expression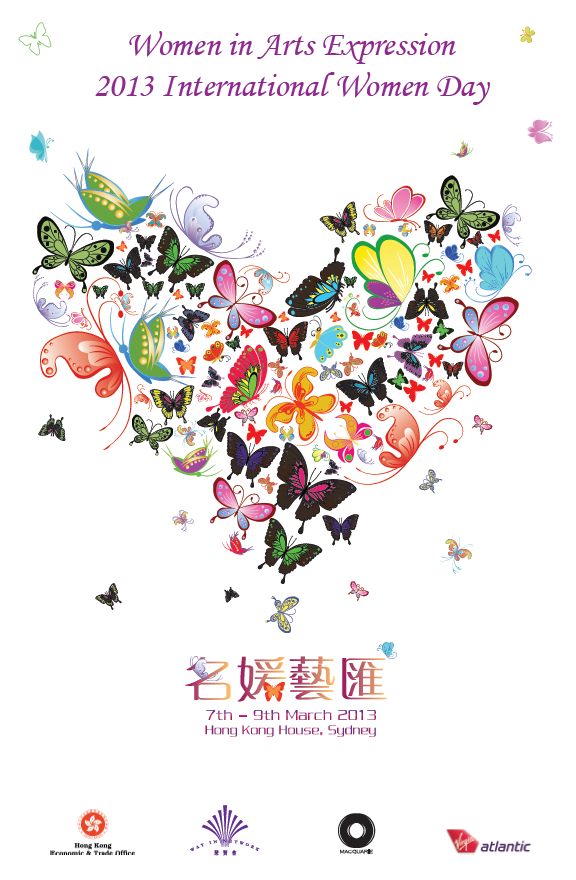 "Women in Arts Expression-2013 International Women's Day" co organised by Way In Network and Hong Kong Economic &Trade Office in Sydney
Hong Kong Economic &Trade Office in Sydney & Way In Network had held their official opening for "Women in Arts Expression-2013 International Women's Day" art exhibition on 7 March 2013 at the historic Hong Kong House. There were 120 persons having attended the opening, and having the chance to preview 43 art pieces from both professional & amateur female artists. Most of the artists were Way In Network members, with some invited guests.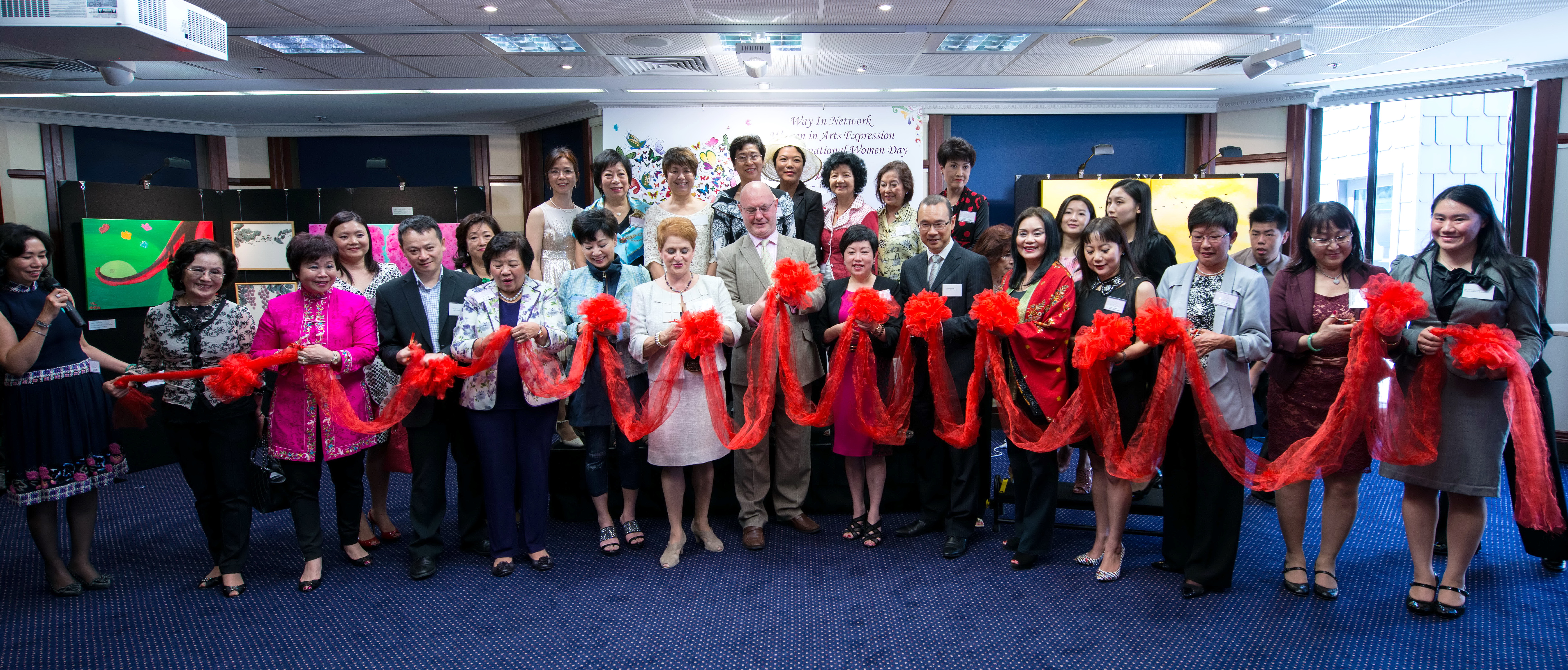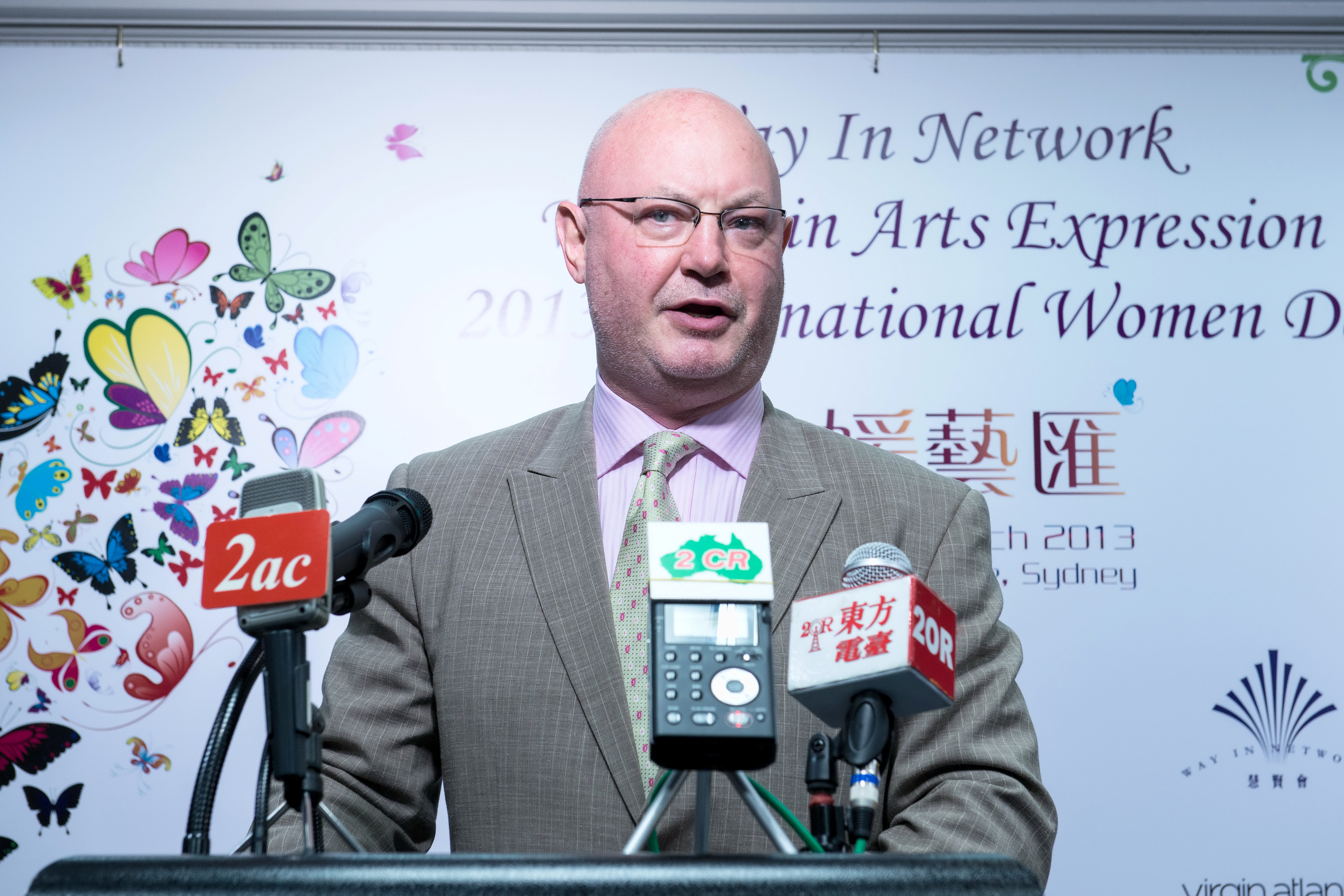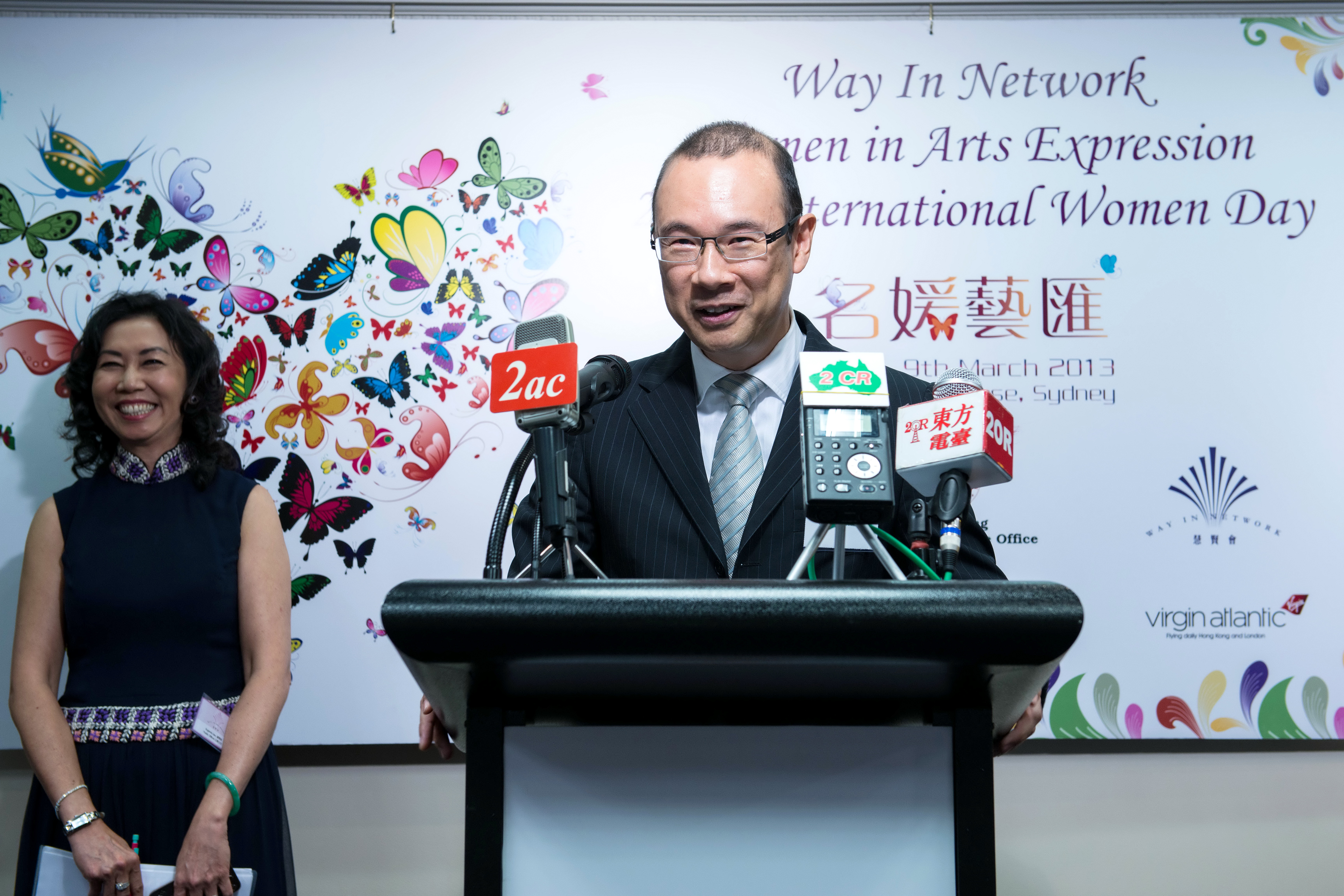 Among those invited guests, there were 3 prominent female figures from Hong Kong: namely Ms Kara Wai Artist, twice "the Best Actress Award" of "Hong Kong Film Awards" (1982, 2010); Ms Maria Chung Wai Bing, artist, Columnist, TV & radio host, Miss Hong Kong 2nd Runner-up (1979) as well as Ms Victoria Lam kin-ming, artist & Founder of Joyful (Mental Health) Foundation, HK in 2004. Maria & Victoria had especially flown in from Hong Kong to attend this exhibition.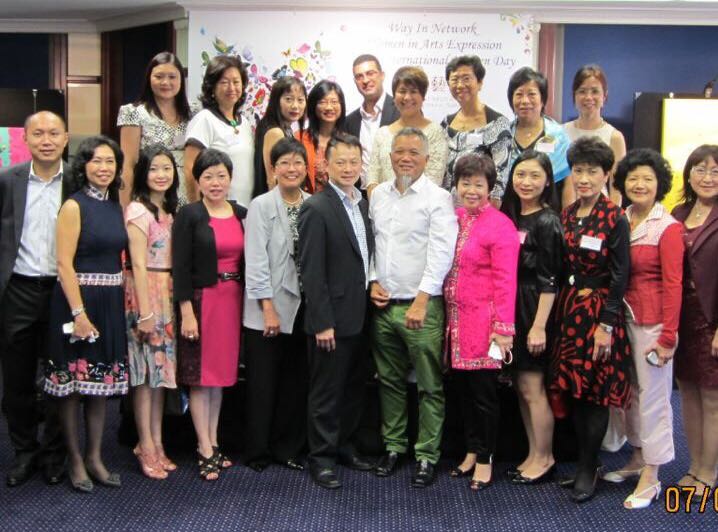 "It is a great pleasure to have the tremendous support from HKETO Sydney to co organise this exhibition, the objective of this exhibition is to manifest to the society the talents of women in both Sydney & Hong Kong, exhibition items will include oil painting, Chinese painting, photographic works, calligraphy, musical work, portraits, porcelain, ikebana and other hand crafts," mentioned by President Annie Tang.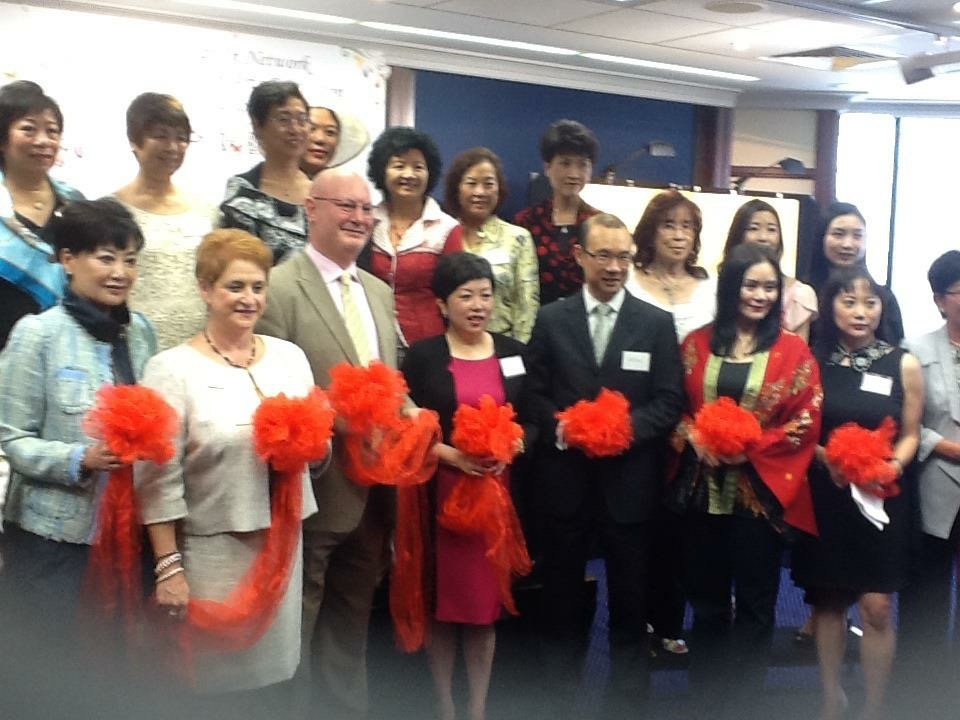 "Way In Network's fabulous events to celebrate International Women's Days (IWD) 2013 were all started magically by the invitation of Hong Kong Economic and Trade Office in Sydney to use their historic Hong Kong House venue to the pleasure of co organising this exhibition. I find it magical as we have brought women from different corners of the globe with different backgrounds together; and together to make this happen. Through this exhibition all these brilliant ladies are brought together to share their inspirations and aspirations through arts; to manifest the capabilities & self assurances of women as this year's IWD 2013 slogan: The Gender Agenda: Gaining Momentum. Thanks to HKETO, thanks to major sponsors Virgin Atlantic, Macquarie Private Wealth & Bvlgari and all other sponsors to make this event happens," spoke by the Event Chair Linda Tang.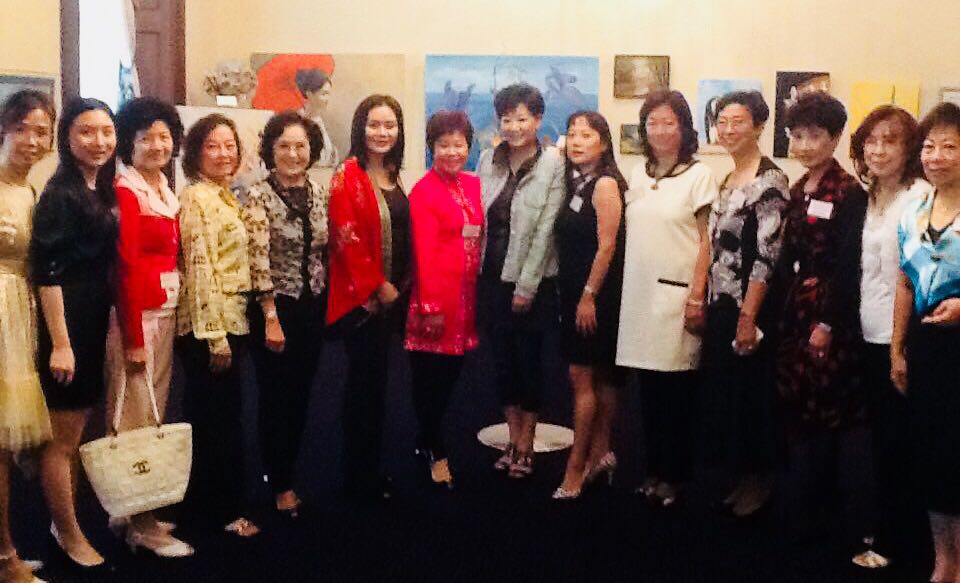 Open to public: 7 March Thu (2 – 4pm );8 & 9 March Fri & Sat (10am – 4pm)
Hong Kong House, 80 Druitt Street, Sydney NSW 2000
Officiating the ceremony were the following dignitaries:
Mr Steve Barclay, Director, Hong Kong Economic &Trade Office in Sydney
Hon Marie Ficarra MLC, representing the Premier
Cr Robert Kok, representing Lord Mayor of Sydney City Council
Cr Annie Tang, President, Way In Network
Ms Maria Chung (Hong Kong)
Ms Victoria Lam (Hong Kong)
Mr Roni Trieu, Major Sponsor, Virgin Atlantic
Ms Linda Tang, Event Chair, Vice President – Way In Network; major sponsor, Macquarie Private Wealth
Hon Helen Sham Ho OAM, Hon President, Way In Network
Mrs Jenny Wallis, Hon President, Way In Network
Ms Florence Chau, Past President, Way In Network
Ms Elsa Shum, Vice President – Way In Network
Event sponsors include:
Major Sponsors
• Macquarie Private Wealth
• Virgin Atlantic
• Bvlgari
Corporate Sponsors
• Zilver Restaurant
• East Ocean Restaurant
• E Smart Finance Pty Ltd
• Landcross Real Estate
• Shum's Watches & Jewellery
• Umi Sushi + Udon
• Acurancy Financial and Insurance Services
Other dignitaries attended the opening:
• Cr Nick Varvaris, Mayor, Kogarah City Council
• Cr Ernest Wong, Deputy Mayor, Burwood Council
• Cr Nancy Liu, Hurstville City Council
• Mr Brian Purkis, Bvlgari