2013 Way In Network Glamorous Starry Night Charity Dinner
Way In Network had held their press conference on 19 Feb 2013 at East Ocean Restaurant to release information on their upcoming events celebrating "International Women's Day 2013"
At the press conference, Cr. Annie Tang & Event Chair Linda Tang JP who are the association's President & Vice President External, had announced the following highlighted events: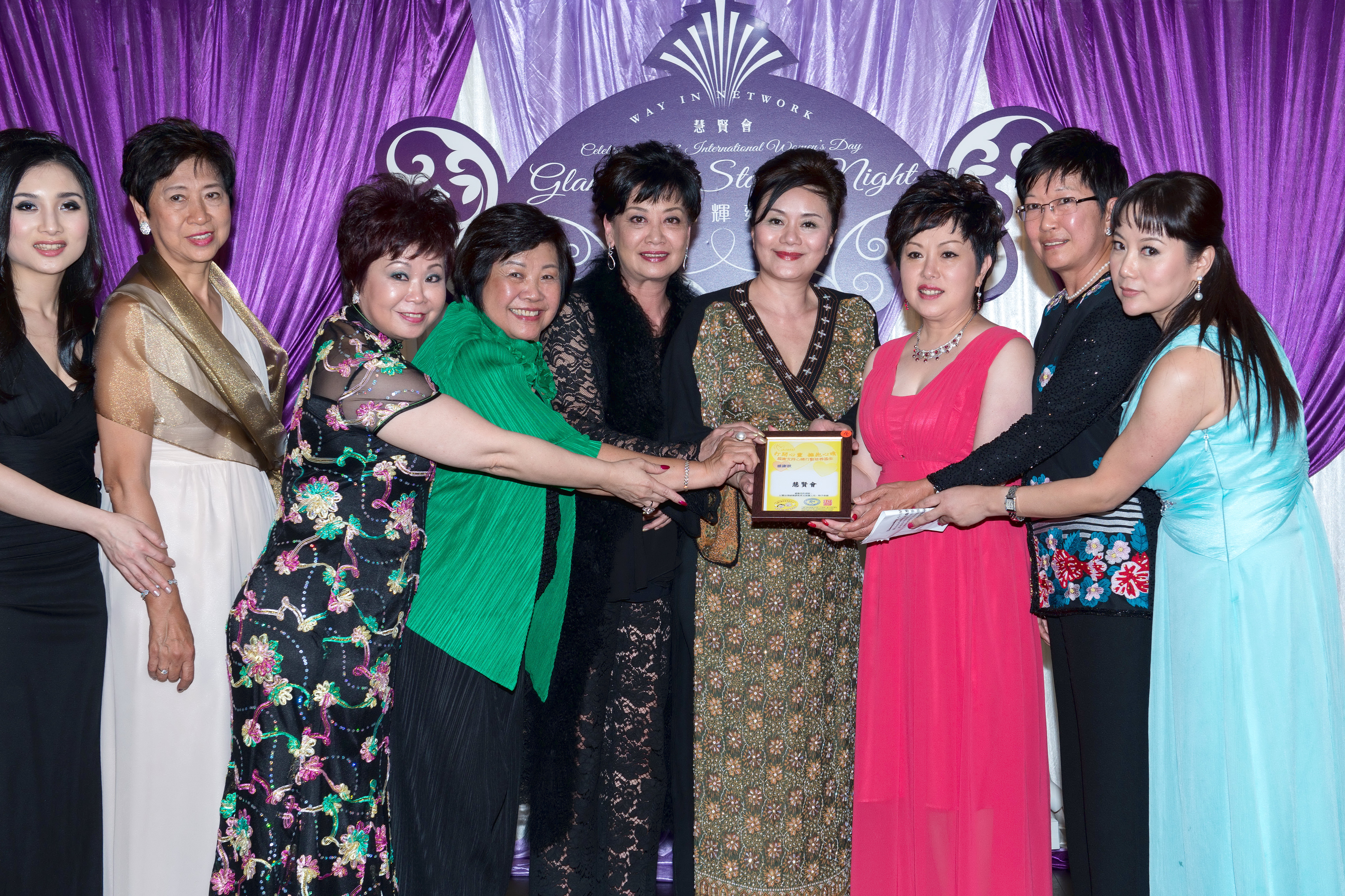 A) "Women in Arts Expression-2013 International Women Day" co organised by Way In Network and Hong Kong Economic &Trade Office in Sydney (HKETO Sydney):
Date: 7 Thu – 9 Sat March 2013
2 – 4pm ( 7 Mar Thu)
10am – 4pm (8 – 9 Mar, Fri & Sat)
Opening ceremony: 7 Thu March 2013 (invitation only)
Venue: The Hong Kong House, Hong Kong Trade & Economic Office in Sydney
80 Druitt Street Sydney
"It is a great pleasure to have the tremendous support from HKETO Sydney to co organise this exhibition, the objective of this exhibition is to manifest to the society the talents of women in both Sydney & Hong Kong, exhibition items will include oil painting, Chinese painting, photographic works, calligraphy, musical work, portraits, porcelain, ikebana and other hand crafts," mentioned by President Annie Tang.
"We are also honoured to have the participation & presence from 3 prominent Hong Kong women figures: Ms Kara Wai Artist, twice "the Best Actress Award" of "Hong Kong Film Awards" (1982, 2010); Ms Maria Chung Wai Bing, artist, Columnist, TV & radio host, Miss Hong Kong 2nd Runner-up (1979) as well as Ms Victoria Lam kin-ming, artist & Founder of Joyful (Mental Health) Foundation, HK in 2004," added by Event Chair Linda Tang.
Exhibition sub head Mrs. Elsa Shum urged the public not to judge the participants from professional angle as most of them were amateur artists, rather invited the audience to appreciate the inner self and messages the artists would like to convey.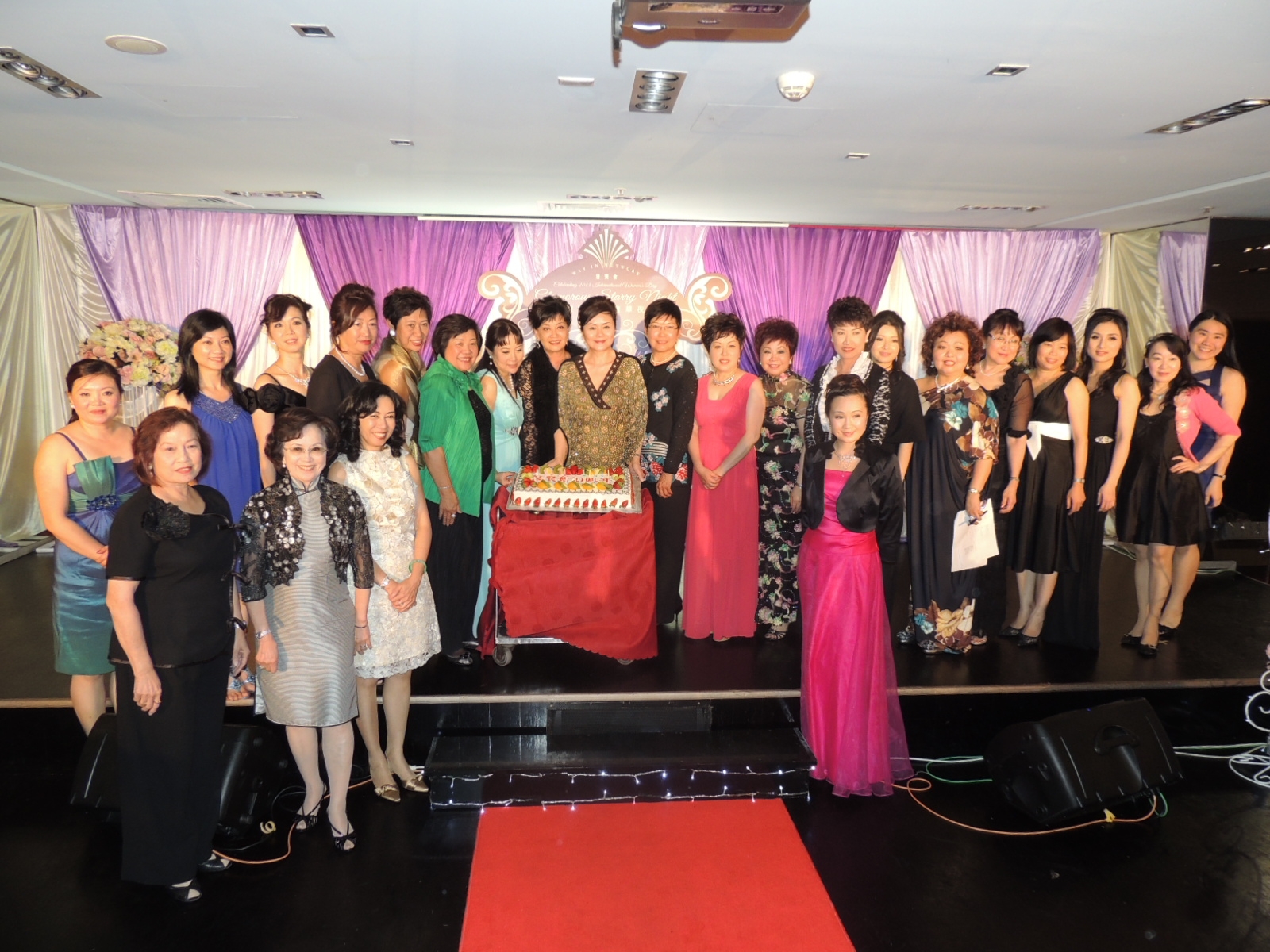 B) "Way In Glamorous Starry Night Dinner Gala" Charitable Dinner Gala
Date: 8 Fri March 2013
Venue: The Zilver, Sydney
Attendance: Over 400 distinguished community & business leaders, guests from both Chinese and other ethic groups,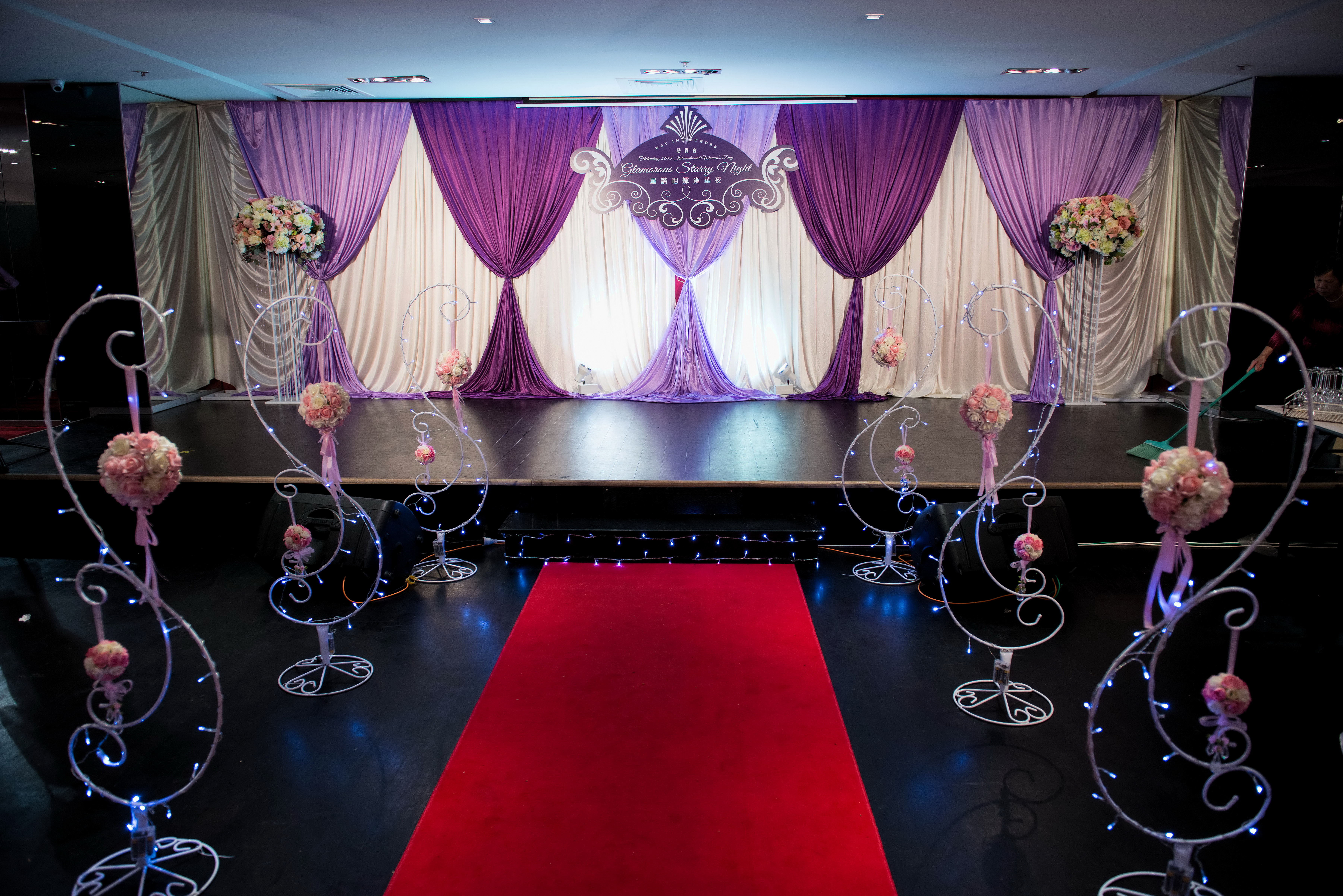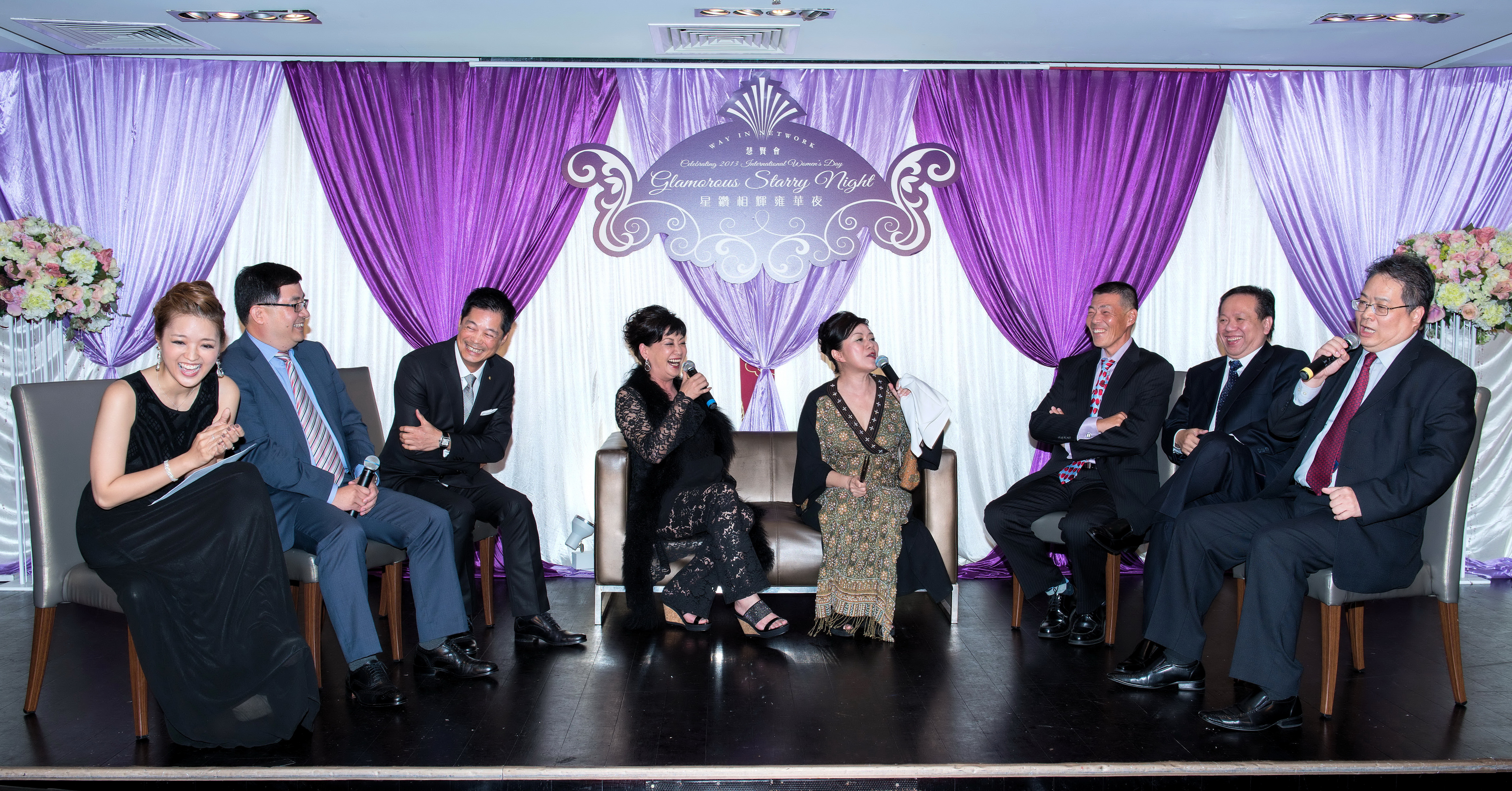 "This event is a finale highlight to our International Women's Day celebrations. The 3 celebrities mentioned by Linda above will also attend as our guests of honor; proceeds of the event will be donated to Royal Institute for Deaf & Blind Children & Joyful Foundation (Hong Kong) . The highlight of the dinner gala will be a jewellery show proudly sponsored by Royal Jewellery. Way In members Cr Nancy Liu, Anny Chan, Jessie Chau, Rosanna Ng, Henrietta Suen & Michelle Chui will be on the walkway to present the glamorous jewellery from Royal Jewellery at their best while singer Pierre Leung and Wilson Ng will also participate in this section," mentioned by President Annie.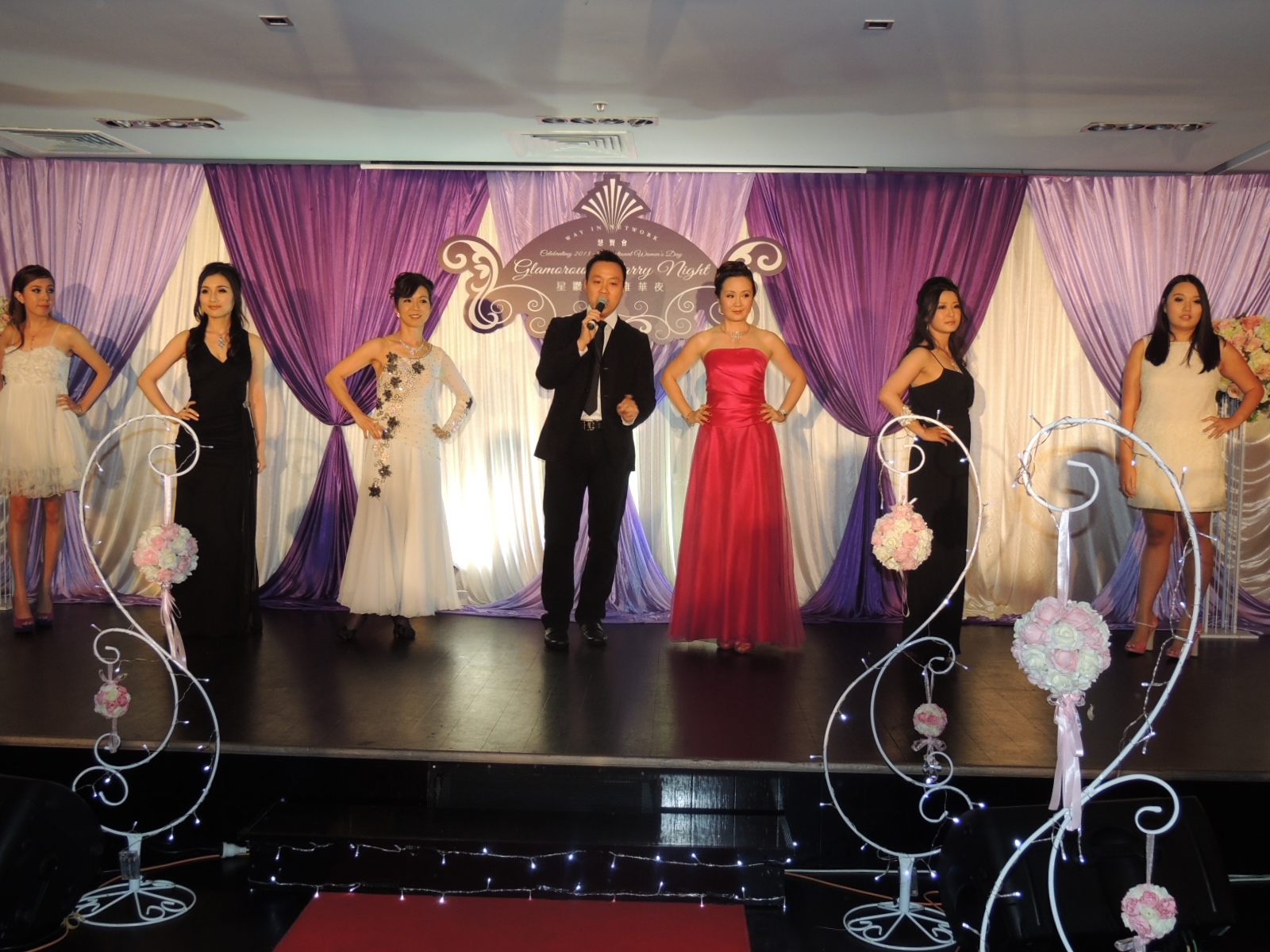 Dinner Gala sub head Mrs. Florence Chau JP asked all public to support this meaningful charity event. For more details they could contact either Florence Chau by 0414 977 883 or Linda Tang by 0428 133 880.

Event Chair Linda Tang had thanked the following corporate sponsors:
Major Sponsors:
• Macquarie Private Wealth
• Virgin Atlantic
• Royal Jewellery
Corporate Sponsors:
• Zilver Restaurant
• East Ocean Restaurant
• E Smart Finance Pty Ltd
• Landcross Real Estate
• Shum's Watch & Jewellery
• Umi Sushi + Udon
• Acurancy Financial and Insurance Services
Also participated the press conference included:
• Mr Steve Barclay, Director Hong Kong Economic &Trade Office in Sydney
• The Hon. Helen Sham-Ho OAM, Honorable President, Way In Network
• Mrs Jenny Wallis, , Honorable President, Way In Network
• Representative from Royal Institute for Deaf & Blind Children